I had to do a double take considering I thought he was moving down. Uh, UP? He'd get killed by 98% of the welterweight division. Yikes.

As much as he fought like garbage, I still think he won that fight lol.
---
You're just a cook...
Join Date: Jun 2009
Posts: 20,902
I agree that he fought bad but I wouldn't go as far to say that he has bad standup. Nate usually has some pretty slick boxing. He also has outstanding BJJ. He just doesn't seem to do well with wrestlers...which makes me question a move to WW which is the most wrestling stacked division in the UFC.
Flyweight
Join Date: Dec 2006
Posts: 319
I also thought he fought like crap, would of done better in the guard all fight long.Unfortunatly he's built like a chicken hawk and could never put on the proper muscles in the right places to be a strong WW. He should stay where he is in 155, or go to the wec or SF, because I think he is on his way out very soon. Some fighters just don't have that core strength to be a solid fighter, he's one of them.
He should also try to talk less "punk".
Flyweight
Join Date: Jan 2008
Posts: 298
This is a tough situation for him. Moving down does not give him an advantage and neither does moving up. He is still young so he has a lot of time to change things up a bit.
Quote:
I'm sick of people saying Nate is to tall to put on any mass at LW or move to FW, Cory Hill has 4 inches on him, Diego Sanchez is 2 inches shorter, why does he have to be built like a twig like Hill, Nate could easily bulk up to a similiar build to what Ken Flo has and still make 155.

This is stupid, he looks like a FW in there against Maynard and he wants to move up?, I saw the title and though finally he realizes he is to weak for LW, no I underestimated a Diaz's lack of intelligence. Sure let him fight at WW, give him Paul Daly or Thiago Alves.
He could add muscle and stay at LW, but quite frankly, I don't think he has the build to be effective there.
And Corey Hill has 4 inches on him, and look what happened.
Again, if Diaz is at 155 and needs to drop to 145, it's not that it's just another 10lbs... it's that it is another 6-7% of bodyweight.
He's weak at LW... At FW, he'd be lucky to punch his way out of a paper bag.
If he worked on his boxing more 170 could be good for him. You gotta remember his brother is very successful at 170 and they have the same build, Nick has even fought at LW before. IMO they are almost identical in style so if Nick can do it maybe Nate can too? Nick has better boxing though.
At this point he would not be able to make the transition to WW and be competitive because he would get tossed around like a sack of potatoes by the big 170 lb fighters. He could fight at 170 if he bulked up though.
Amatuer
Join Date: Dec 2009
Posts: 160
Man, he needs to get on some strength training, because he is definitely going to have to bulk up to be effective at 170. If not he will be manhandled. At 155, honestly, he looks like one of those starving children from Africa, I just want to feed him!

He'll have a tough time of it if he just has to keep waiting for fighters to jump into his triangles while he's on his back.

Maybe he can go up to Minnesota and lift with Brock.
Nick is quite abit thicker than Nate, Nick is skinny but he more KenFlo skinny.
---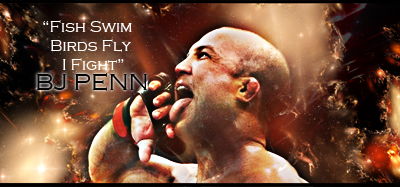 "If you get hit and it hurts hit him back you not knocked out yet."-Joe Doerksen
The Toxic Terrors (FFL)
Demetrious Johnson*Eduardo Dantas*Emanuel Newton*Will Brooks*Michael Page
Users Awaiting Email Confirmation
Join Date: Sep 2008
Posts: 97
FINALLY NATE has grown and brain and realizes he isn't a natural 155 lber.
To all of you who say he is to small at 170, you are retarded.

All he has to do is focus on hitting the compound weights in the gym, get on a good diet, and he will easily fill in and and can be just as strong as the other big boys up there.

Just because he is skin and bones now, doesn't mean he will stay that way. The genetic potential for a guy like diaz who gets on a serious strength program while adding some lbs would well above what most of you believe. Most Power lifers and bodybuilders spend 3-5 years just training naturally without juice while sometimes adding 50+ lbs to their frame of lean mass before they even start to think about juicing, and with DIAZ being above 6 feet tall he has a lot of room to grow.

I think all he should focus on is this and wrestling, he already has the BJJ and standup skills, a filled out and lean Nate Diaz at 170 with some muscle on him would be a very serious threat to deal with. Sure he may lose some flexibility, but who cares, that doesn't stop frank mir from subbing guys at 265 lbs. This is MMA, and its about time Diaz learns the wrestling and strength training part of it.

He should focus on squats, deadlifts, cleans, press, pullups and other compound lifts, while eating tons of chicken breasts and complex carbs.

I wouldn't be surprised if he added some power as he goes up in weight also.

Right now he is starving his body staying at 155, which in return really limits your ability to gain strength and add lean muscle.

The kid is 24 years old and in the peek age for natural test production. His career is just in the beginning now. He should take 6 mos - to a year off to add some good size then return and beat the shit out of some of the 170 lbers with no skillz.
---
Last edited by lvkyle; 01-13-2010 at

04:11 AM

.
Currently Active Users Viewing This Thread: 1

(0 members and 1 guests)
Posting Rules

You may post new threads

You may post replies

You may not post attachments

You may not edit your posts

---

HTML code is Off

---