Saunders & Kampmann agree to fight at 111
---
Quote:
A welterweight bout between Ben Saunders and Martin Kampmann has been verbally agreed upon for UFC 111 in March according to a report on MMAWeekly.com.

Saunders (8-1-2) is coming off an impressive first round knockout win over Marcus Davis at UFC 106: "Ortiz vs. Griffin 2" in November. Prior to the win, he suffered his first career and UFC loss against Mike Swick at UFC 99 in June. The American Top Team product sports a 4-1 UFC record, putting together wins in his first three UFC contests against Daniel Barrera, Ryan Thomas and Brandon Wolff.

The Ultimate Fighter 6 cast member has been competing professionally for five-years, while fighting for other notable promotions such as Absolute Fighting Championships and Combat Fighting Championships. "Killa B" has finished all but one of his eight career wins.

Kampmann (16-3) is fresh off of a first round submission win over Jacob Volkmann at UFC 108 on Jan. 2 and is now 3-1 in his last four bouts. His lone loss over that span came in his previous fight against Paul Daley at UFC 103, which was his first loss since dropping down to the welterweight division. The Xtreme Couture product is 7-2 in nine appearances with the UFC, with other notable Octagon victories coming over Thales Leites, Drew McFedries, Jorge Rivera and Carlos Condit.

Kampmann, who is a Cage Warriors Fighting Championships and King of the Cage veteran, has scored stoppages in 13 of his 16 career wins and holds other notable wins in his nearly seven-year career over Xavier Foupa-Pokam, Brendan Seguin and Edwin Aguilar.

UFC 111 is set for March 27 at the Prudential Center in Newark, N.J., and the event's main card will televised live on pay-per-view. The event will be headlined by a UFC welterweight title bout between champion Georges St. Pierre and challenger Dan Hardy. In addition, Frank Mir and Shane Carwin will battle it out for the interim heavyweight title.
http://www.mmaweekly.com/absolutenm/...0481&zoneid=13
---
ill b rootin for Saunders in this fight im just a fan of his muay thai
Lightweight

Join Date: Mar 2008
Posts: 1,655
I think Saunders will be champ in 2-3 years.
I can see Saunders winning this one via tko...

As Joe Rogan always says about fighters,

Ben Saunders loss to Mike Swick was probably the best thing that could have happened to him!
I like this fight. Saunders looked good, especially with the clinch in his last fight, while Kampmann rebounded nicely from his loss to Daley with a nice sub over Volkmann. I think that Kampmann's loss to Daley, in the words of Rogan, was the best thing that could have happened to him and he should send Killa B to his second loss.
---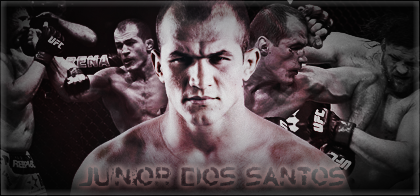 This is a good matchup.

Saunders looked good against Davis, who is usually a tough opponent for anyone but I think he'd struggle against the more powerful wrestlers and strikers of the WW division. I'll definately be rooting for him all the same.

Kampmann hasn't really impressed me of late, his last win was a solid enough performance but Volkmann didn't really have much to offer. I'd definately say Kampmann is more well rounded than Saunders but he likes to fight at his own pace and often folds under pressure.

I'd say Kampmann takes it as he has more tools but Saunders is just the sort of fighter to put him under pressure and bring the fight to him. Kampmann via decision.
hmmmmm has there been a switch-up?
Quote:
A welterweight matchup between Martin Kampmann and Paulo Thiago is currently in the works for UFC 115.
http://mmajunkie.com/news/18236/mart...15-in-june.mma
someone will likely make a thread about it before anyone reads this though.
Hey, anyone here, yeah it would have been a good one, but Kampmann was taken off his 111 match with Saunders due to injury, and replaced with Ellenberger. But Kampmann's really taking it up a notch if he's fighting Thiago in his return.
---
Oh man I hope this is actually happening. Huge Saunders fan, kid's a beast.
EDIT: OH WOW, I didn't even notice the post date -.-
GJ on bump fail
Currently Active Users Viewing This Thread: 1

(0 members and 1 guests)
Posting Rules

You may post new threads

You may post replies

You may not post attachments

You may not edit your posts

---

HTML code is Off

---