Man i can't stand Belcher I hope Cote wrecks him but you just never know with such a long time away from the cage.
---
My MMA Entourage:
Vitor Belfort
Anderson Silva
BJ Penn
Nick Diaz
Jose Aldo
Not really a fan of either. Cote's got this in the bag easily I think. He can take anything Belcher connects with, and put Belcher out with anything he lands himself.
---

"There are three things all wise men fear: the sea in storm, a night with no moon, and the anger of a gentle man."
Alright now that he's startin over I'll support the Predator abit (your welcome Toxic), but please don't give him another chitle tot.
---
I would say Cote is the clear faveorite on paper but after a long lay-off, I could easily see him not being 100% for 3 rounds. Belcher may just out last him.
Enter The Dragon

Join Date: Aug 2009
Posts: 224
This fight really excites me.
WAR Cote, get back in the mix
---
Premium Fantasy Fight League 3rd place

Whoooo!!!!! Finally, I think Belcher is a good opponent for Cote, Cote obviously wanted a higher profile fight but the truth is coming back of a long lay off and 2 surgeries, alot of rehab, its tough to come back, we have seen numerous fighters struggle when coming back like this infact I can't think of the last fighter that came off a similar lay off and looked great. Belcher will be a good test to see if Cote is 100% and ready to take on the best that the MW division has to offer and earn another crack at the spider or if he needs more time to get back into shape. Honestly either way I see Cote winning this, Belcher doesn't have the power to threaten Cote standing, he also doesn't have the jitz to submit him. Cote is the better striker, he is more accurate and IMO most likely hits harder. Belcher brings nothing to the table that guys like Grove, McFedries or Scott Smith did.
---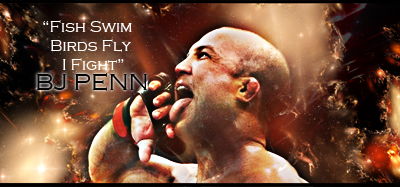 "If you get hit and it hurts hit him back you not knocked out yet."-Joe Doerksen
The Toxic Terrors (FFL)
Demetrious Johnson*Eduardo Dantas*Emanuel Newton*Will Brooks*Michael Page
Both guys are awesome.

But I'm pulling for Cote in his return no matter who it is against.
Bantamweight
Join Date: Jun 2008
Location: katy tx
Posts: 774
Quote:
Originally Posted by
SuicideJohnson
View Post
Both guys are awesome.

But I'm pulling for Cote in his return no matter who it is against.
I 2nd that
this fights gonna kick ass
Bantamweight
Join Date: Dec 2007
Posts: 535
Belcher tends to take unnecessary punches standing and we all know Cote has power and a rock solid chin. Lay-off could really effect him. Belcher hasn't been using his kicks/knees as much lately either, we'll see.
Currently Active Users Viewing This Thread: 1

(0 members and 1 guests)
Posting Rules

You may post new threads

You may post replies

You may not post attachments

You may not edit your posts

---

HTML code is Off

---