Patrick Cote vs Alan Belcher signed for UFC 113
---
Quote:
Sources close to the fight have informed Top MMA News that this fight has been signed and Patrick Cote vs Alan Belcher will be taking place May 1st at the Bell Center in Montreal at UFC 113.

This fight was originally supposed to happen a few years ago at UFC 83 in 2008 when the UFC first came to Montreal. Cote was forced to withdraw due to an injury and Jason Day stepped in to take on Belcher.
Patrick Cote vs Alan Belcher signed for UFC 113
Awesome match-up , really hard to call .
---
Great matchup!!! Belcher looked Ripped in his last outing. Looked like he is taking his traing to whole new level
---
SMOOTH
Now, I'm no fan of Patrick Cote but Belcher is quickly becoming the biggest dick in all of MMA.

Hopefully Cote punches his head clean off.
Belcher looks tough and Cote has had an extremely long layoff. I have never been a fan of Cote but I'd like to see him climb back into the MW ranks with a win over Belcher, for no other reason than I can't stand how Rogan hugs Belcher's nutz.
---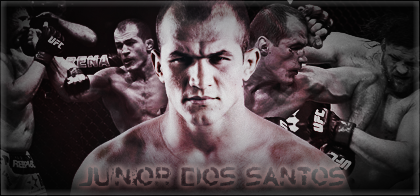 This will be a great fight and wish it was sooner, thanks for the info.
---
If this was last year I'd definitely go with Cote, but with the layoff it's tough to see how he's going to fare against someone who's got the momentum. With that being said I still hope Cote takes Alan's head off...literally...lolz!
Lightweight
Join Date: Nov 2006
Posts: 1,916
I expect Cote to take this even after a layoff, Belcher is decent standing but so is Cote and Cote can't be hurt by punches. The guy simply has the best chin in MMA. I guess Belcher could win a decision but Cote hits hard and has pretty decent stand up himself so he'll catch Belcher sooner or later.
This fight has Belcher written all over it. He's really underrated for his rank. He's not really someone you want to come back and fight after such a long layoff. He's too multidimensional.
Very good matchmaking. Sure to be an exciting fight.
---
Quote:
The true soldier fights not because he hates what is in front of him, but because he loves what is behind him.
- Gilbert Keith Chesterton
Super Heavyweight

Join Date: Jan 2010
Location: Latvia
Posts: 4,108
So.. Cote finaly put the pizza away?
Currently Active Users Viewing This Thread: 1

(0 members and 1 guests)
Posting Rules

You may post new threads

You may post replies

You may not post attachments

You may not edit your posts

---

HTML code is Off

---