MMA Fanatic
Join Date: Jan 2010
Location: Bahrain
Posts: 19
This the true tse for Cain Velasquez !!
I don't think he can win though !
and Mirko Cro Cop needs this win .... or else !
Banned
Join Date: May 2009
Location: parts unknown
Posts: 2,638
i want CC to win and Nog to lose and then we can get Nog vs CC dos?? I just fear that CC wont win.
110 has taken some damage with Elvis Sinosic and Ben Rothwell out, which means the Sinosic/Haseman fight is scrapped (unless another Aussie fighter gets the nod *crosses fingers*) and Anthony Perosh has stepped up to face Cro Cop ... IMO the card is still a great one, just dissapointed that Elvis ain't fighting
But ...
War Perosh and War George!!! =)
---
Thanks to limba for this AWESOME sig
Quote:
i want CC to win and Nog to lose and then we can get Nog vs CC dos?? I just fear that CC wont win.
I think you have it backwards my friend. CC has just been gifted the can named Anthony Perosh who got KTFO against James Te Huna. In fact he has lost against any "name" fighter in his mma career. i was thinking Bader for the KOTN prior to this replacement fight. Now I think we get to see a glimpse of the CC from Pride and Perosh is in serious trouble. It could be real ugly.
As for the Nog vs. Cain fight I am not even going to discuss this with you. Let's just agree to disagree.
---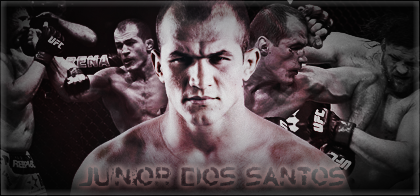 Banned
Join Date: Feb 2010
Location: HAPPILY RESIDING IN THE SHOGUN ERA
Posts: 689
i realy don't see how nog can win it's gonna be cheal vs marquardt all over again

i don't see nog subbing him because cain has become the number 1 guy for dave camarillo and i bet he has been helping cain with his sub defence long before this fight was annouced

and he would be paying the most attention to cain because of how much he hypes him and don't even mention swick being subbed, i doubt dave ever thought swick could truly be champ materal but see's alot of REAL potential in cain like fitch who is the #2 WW in the world and has excellent sub defence.

and i ******* love nog he is my third fav. but can't see him do it
The weigh in results for this card came in as:
Quote:
MAIN CARD

Antonio Rodrigo Nogueira (106 kg/233.2 lbs.) vs. Cain Velasquez (110 kg/242 lbs.)
Michael Bisping (84 kg/184.8 lbs.) vs. Wanderlei Silva (84 kg/184.8 lbs.)
George Sotiropoulos (70 kg/154 lbs.) vs. Joe Stevenson (70 kg/154 lbs.)
Ryan Bader (93 kg/204.6 lbs.) vs. Keith Jardine (93 kg/204.6 lbs.)
Mirko "Cro Cop" Filipovic (106 kg/233.2 lbs.) vs. Anthony Perosh (98 kg/215.6 lbs.)

PRELIMINARY CARD

Stephan Bonnar (93 kg/204.6 lbs.) vs. Krzysztof Soszynski (93 kg/204.6 lbs.)
Brian Foster (78 kg/171.6 lbs.) vs. Chris Lytle (77 kg/169.4 lbs.)
C.B. Dollaway (84 kg/184.8 lbs.) vs. Goran Reljic (84 kg/184.8 lbs.)
Igor Pokrajac (93.2 kg/205 lbs.) vs. James Te Huna (93 kg/204.6 lbs.)
http://mmajunkie.com/news/17990/ufc-...in-results.mma
---
Wand looks damn good at 185...didn't even have to take the tee and cap off haha. MUCH better than how he looked going into the weigh-ins against Franklin.
---
This is an interesting fight IMO, I mean I think Cain can beat Nog but if he tries to use this fight to send a statement he is gonna lose it. If Cain plays it safe he can probably take Nog down and control him for 3 rounds. If Cain tries to posture up to much, pass to much or really takes any chances I think he will get swept and submitted. I think Cain is overrated but stylistically he is a bad fight for Nog.
---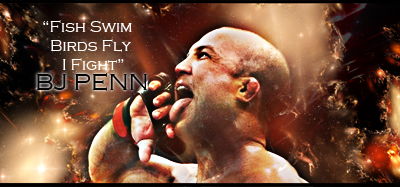 "If you get hit and it hurts hit him back you not knocked out yet."-Joe Doerksen
The Toxic Terrors (FFL)
Demetrious Johnson*Eduardo Dantas*Emanuel Newton*Will Brooks*Michael Page
judging by the countdown their are only 2 fights on the card......
Currently Active Users Viewing This Thread: 1

(0 members and 1 guests)
Posting Rules

You may post new threads

You may post replies

You may not post attachments

You may not edit your posts

---

HTML code is Off

---