Bantamweight
Join Date: Apr 2007
Posts: 629
I was surprised it was a split decision. Maynard def won that fight.

We know from past fights, the person who is bruised/bloodied up the most doesnt mean they lost. Fischer/Stout II and Penn/GSP I come to mind.

I guess you become a little biased when you're watching yourself fighting...but I do agree that Joe is a little biased at times. But what sports commentator isnt?
Banned
Join Date: Aug 2009
Location: Las Vegas, NV
Posts: 670
The judging leaves much to be desired, Joe is too stoned to be biased, plus I think he is writing to Kellogg's during breaks to get Phelps reinstalled or else he is boycotting Eggos.
Quote:
Its funny how during the Machida fight all of the audience can hear Joe's commentary. The must have because they all boo'ed the out come....
Ya Dana White musta heard it to thats why he thought shogun won
Invictus Maneo
Join Date: Sep 2009
Location: Boston, MA
Posts: 983
actually at the live events you can buy a radio feed to hear what they are saying. its like 10$. they had them at UFC 108
---
Super Heavyweight

Join Date: Sep 2008
Posts: 4,364
Just watching Maynard vs Diaz for the first time and without sound because I wanted to see how close this actually was.

In the first round, Maynard landed some pretty solid punches, was the aggresor for most of the round and most of Diaz's punches that landed did little to no damage, none of his big punches landed. Diaz had a couple decent leg kicks but Maynard landing a big one that was probably just as devestating as Diaz's combined. Round goes to Maynard.

The 2nd round was closer but again Maynard was landing the much harder shots. He got a knockdown and had a couple other shots that noticeably hurt Diaz. Diaz had some decent punches but nothing damaging, just annoying little shots that threw off Maynards timing and did a decent job at keeping Maynard at a distance. Round goes to Maynard.

In the third round Diaz is the aggresor now, he is also doing a lot better job at keeping Maynard from landing solid shots. Knocked Maynard off balance. Maynard finishes strong though with a knockdown and a couple other strong punches. I give this round to Diaz though as he controlled most of the round.

Imo Maynard won the fight.
Super Heavyweight

Join Date: Sep 2008
Posts: 4,364
Quote:
Originally Posted by
TheGrizzlyBear
View Post
actually at the live events you can buy a radio feed to hear what they are saying. its like 10$. they had them at UFC 108
But how many people actually buy it...
Nate's talking out of his ass, first of all he didn't win that fight, second of all talking about Rogan influencing people's opinions, maybe, but it doesn't influence the judges opinions.

And with the Shogun/Machida fight I know it's beating a dead horse but Machida was only successful in countering when he had his legs, which were the first 3 rounds. Even those rounds could be argued that they could have gone either way. 4-5 rounds all of his counters where blocked, and Shogun dominated those rounds with legs kicks.
Quote:
um this is retarded. the judges dont hear joe rogans comments.
I was thinking the same thing...
Frickin' Diaz. What a clown.
---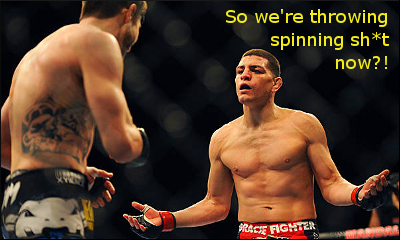 I hate how people assume weare retarded or something like we can't judge q fight without the wise words of Joe Rogan. Sometimes I agree with him sometimes I don't. For one, I found that his comment on Belcher getting robbed was ridiculous. As for the Shogun-Machida fight, the overwhelming majority though Shogun won, I have no problem with Rogan ignoring those pitter pat lefts that were hitting arms. Machida did shit that fight. Scored it 5-0 to Shogun. Even the fightmetric shows Shogun landing significantly more strikes, which would explain "biased" announcing.

As for this fight, I scored it 10-10, 10-9,9-10 but I didn't really see the judges scoring it that was, and was indifferent to the result. Both guys looked terrible and I definitely would lean towards Maynard.
---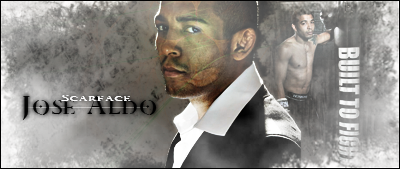 I don't see where Nate is saying Rogan influenced the judges, just that he was being biased.

I thought Gray did enough anyway.
Currently Active Users Viewing This Thread: 1

(0 members and 1 guests)
Posting Rules

You may post new threads

You may post replies

You may not post attachments

You may not edit your posts

---

HTML code is Off

---