Chael is hyping a fight between Anderson Silva and himself! Did he just forget that he is fighting Marquardt?

IDK about you guys but I really wouldn't want to see Silva vs. Sonnen fight even if Chael somehow beats Marquardt. This fight would be quicker then Irvin vs. Alexander!
---
You forget that this isn't just some brutal sport where everyones out to kill each other. Its much more like a game of physical chess.-looney liam
Flyweight
Join Date: Mar 2009
Posts: 367
"I think Chael's a really super nice guy and every time I've met the guy he's always been really cool to me. That's weird that he would say stuff on the radio, but I think at the end of the day, Chael's not a dumb guy, he's a pretty smart guy," Soares commented. "I think no one will really pay attention to what he has to say unless he probably talks about Anderson."

This pretty much sums it up. He's just trying to get his name out there. He's basically just a real life troll.
Quote:
If Anderson speaks English as good as Sonnen says he is than he is a douche, I have always hated how he doesn't bother to try, I respect the hell out of Wandy for butchering the English language to try and talk to his fans.
Anderson Silva
can
speak english well. I've heard him. As a matter of fact, a lot of Brazilian fighters in the UFC that you think only speak Portuguese, actually can speak good english. But I wouldn't say that Anderson is a douche for it. He's probably just a little bit more comfortable with speaking the language he's more accustomed to. In which, you really cant blame him. What if you fought in another country and
just
learned their language. Would you try to talk to them in your own chopped up version, or would you get a good translator so that they can clearly understand what you're saying?
And also, I always thought that Chael Sonnen had more class than he just portrayed. Hmm...I still want him to beat Nate Marquate. I dont want Silva to keep having rematches. I'd rather have a fighter that talks a lot of smack and is willing to fight a top fighter rather than someone that is scared.
---
Last edited by dlxrevolution; 01-22-2010 at

11:26 PM

.
Why the hell should Anderson have to speak English?

He has many fans, and for many of them, English is not a first language.
He claims he never tapped to Filho's armbar...yet he was screaming like a little girl
All this does is make Sonnen look like a prick.

Chael has a tough enough fight ahead of him with Marquardt (whom I think is going to tool him pretty badly) without calling out Silva. You are a B fighter in my book... Act like one and keep your mouth shut.
---
Quote:
Even if anderson can speak perfect english y would he? All it does it put him in the spot light and make him a bigger celerity. Maybe he does not want that just like his privacy, and not speaking English keeps the media away.
Bullshit, I pay $50 for a UFC PPV and Silva is getting a chunk of that cash and I hate listening to the translators and if they are unnecessary translators that is a slap in the fact to the fans who pay his ass.
And to all the people saying Sonnen has no chance to be fair he looked phenomenal against Okami who people some people thought had a chance and Hendo and Lindland have called him the best wrestler at team quest, those two are both Olimpic caliber wrestlers, Lindland a medalist so that is some damn high praise. Doubt he is winning but he is far from a joke.
---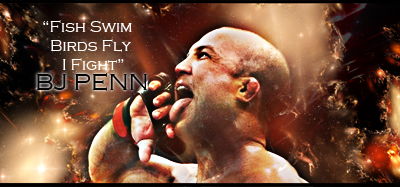 "If you get hit and it hurts hit him back you not knocked out yet."-Joe Doerksen
The Toxic Terrors (FFL)
Demetrious Johnson*Eduardo Dantas*Emanuel Newton*Will Brooks*Michael Page
Bantamweight
Join Date: Jan 2009
Posts: 963
Quote:
One person who will not be signing up for the Anderson Silva fan club anytime soon is Sonnen, who also slammed the champion for his top pound-for-pound status, and believes that if they ever do fight, the verbal warfare will be decidedly one-sided.

...

"If Anderson ever signed to fight me, which is highly unlikely, he'll be getting a verbal beating like you've never seen.
sonnen you do realize you actually have to fight him after all the talking right?
LMAO @ Nobody tunes in to watching him anyways.

That shit sealed it. He's going out of his way to create more exposure and make his name bigger.

Childish (imo), but Sonnen is doing what he has to do. Lmao.

Honestly though, if Sonnen beats Marquardt & gets a shot @ Silva (if Vitor loses), Sonnen should IMMEDIATELY (John Madsen/Abe Wagner, lmaooo) try and take him down to give himself SOME type of chance.
---
''You probably thought this was a bright idea, who hit the light switch? Hype shift, this is where it looks like the fight's fixed, tight fist, beat you with the hand that I write with, punchlines that remind Rodney King of the night sticks...''
---
Last edited by dudeabides; 01-23-2010 at

04:11 AM

. Reason: mergin cause he don't know how to edit
Typical Team Quest jerkoff.
He's not getting past Marquardt..don't know what the point is calling out Anderson in such a circle jerk way. Getting his name out? Fine, but why do it in such an idiotic way to call Anderson "boring?" This guy is the king of snoozefests and couldn't finish a guy who was talking to invisible people in the ring. "Oh, he's hyping the fight." What fight? He's fighting Nate Marquardt. Atleast if the guy is going to talk trash in a toolbag manner, wait until he gets past a far more superior fighter than Sonnen is..let alone calling out a far more superior fighter than the far more superior fighter that Sonnen is facing.
And yes, Anderson would tool him..and yes, Sonnen is a joke. This will be proven after Marquardt destroys him. Then he'll go on to get destroyed by Anderson, again. Guy gets a creampie win over a certified gatekeeper who is just as lackluster, predictable, and boring in the ring as he is and now thinks he's almighty.
---
You're just a cook...
Currently Active Users Viewing This Thread: 1

(0 members and 1 guests)
Posting Rules

You may post new threads

You may post replies

You may not post attachments

You may not edit your posts

---

HTML code is Off

---