Patrick Cote interview
---
Quote:
Patrick "The Predator" Cote (13-5) has been out with a knee injury since his loss to UFC champion Anderson Silva when he contested for the for the UFC middleweight title in October of 2008. We caught up with Cote as he looks to make his come-back and once again climb the ranks to become the number one contender in the UFC. Cote took time to talk to The MMA News about his upcoming fight, his return to the cage, and how the MMA landscape has changed since his injury.

Terry(TheMMANews): Your last fight was October of 2008 against Anderson Silva for the UFC middle weight title; tell us a little bit about that fight and the injury you suffered.

Patrick Côté: "I felt great going into this fight, we had a good game plan and it was really fun to fight the best fighter in the world and to have a chance to win the title. Like I said I lost the fight but I don't think he beat me. I felt good and I took his best punch and I didn't feel bad, I think I was still in the fight when the injury happened. What happened was that my knee dislocated and everything broke inside except the bone, the ACL, MCL, meniscus and all the cartilage. It was just bad luck and bad timing."

Terry(TheMMANews): Has the long layoff been tougher on you physically, or mentally?

Patrick Côté: "More physically because I am very strong mentally and I have no problems with that. I feel good and I'm back in the gym. I don't feel any rust at all getting back into the sparring sessions, everything else is ok I am in good shape, it feels good to be back in the gym doing fight training again."

Terry(TheMMANews): What kind of stuff did you do to pass time while being injured and unable to train?

Patrick Côté: "Last summer I spent a lot of time on my boat, and just hanging out with my friends. I couldn't even work my conditioning because I was on one leg, so last summer I did a lot of hanging out with friends, boating, partying and gaining weight. Right now it's all about eating and losing weight, I'm about 210 now and I feel good I'm back in shape and it's awesome."

Terry(TheMMANews): So how much weight did you gain, what was the peak?

Patrick Côté: "I went to I think 230, 235, and the food was great but right now I lost all this weight and I can see my abs again now so that's good."

Terry(TheMMANews): So are you back in training 100%?

Patrick Côté: "Yeah I'm back in training 100%, I do boxing sparring. I can't do wrestling sparring yet but maybe in two weeks I will have the go ahead to do whatever I want. Right now I still have a little bit of restrictions but maybe in 2 or 3 weeks I will be able to do whatever I want.

Terry(TheMMANews): You are scheduled to fight Alan Belcher on May 1st on UFC 113, what made you want to take such a tough fight right away?

Patrick Côté: "That's exactly what we wanted; we wanted a big fight right away because we want to get back to the top as soon as possible. I don't think there is any easy fight in the UFC, everybody is good so why take a chance and fight a no name or somebody that nobody knows and shit happens and I lose the fight because of a cut. I think the smart move is me asking for a big fight right away, and that's exactly what we have. Belcher is a tough guy, he's a gamer with a good chin, good skill on his feet and I think it's going to be a good fight for the fans.

Terry(TheMMANews): With you and Belcher both preferring to strike, is it safe to assume the fans can expect a stand up war?

Patrick Côté: "I don't know about him, but I'm ready to come and go straight toe to toe with him. He has a really good chin, but that's my style. I know he is a really good Muay Thai fighter, I think he has a couple holes in his game, especially when he exchanges toe to toe he becomes very open. We're both purple belts in jujitsu and were both Muay Thai fighters too so it's a pretty good match up for the fans."

Terry(TheMMANews): In the past you have trained with Brazilian Top Team Canada, Tristar gym, as well as travelling to Boston to work with Mark Dellegrote. Do you plan on having a similar training camp for this fight or will you be making any changes?

Patrick Côté: "No, exactly the same, I am going to train a month in Boston with Mark. With BTT Canada my main trainer Fabio Holanda will come with me as well as Murillo Bustamante is going to help me with my training camp. So I will have a lot of good people around me and I will be ready for the fight."

Terry(TheMMANews): You have said that if you do get a re-match with Anderson Silva that you are confident that you will win, what did you learn from the first fight that would allow you to get the win over Silva?

Patrick Côté: "If I fight him again I think I am going to do the same thing, I think I learned that if you're not scarred of him right away you have a good chance to win and that's what I did. I was there in the first second of the fight, I took the centre of the octagon and I showed him I wasn't scarred of him. This guy is not a machine; he is a human like me and you, so you have to believe in yourself. The worst part of fighting Anderson Silva is that it's so hard finding training partners like him, nobody moves like him and nobody fights like him. So if I fight him again the surprise aspect of how he moves and how he fights is not going to be a surprise anymore, I know him and how it feels to be in the same octagon with him, so that is going to be a huge advantage for me."

Terry(TheMMANews): How do you feel a showdown in the middle weight division between Vitor Belfort and Anderson Silva would go down?

Patrick Côté: "I think Vitor has a good chance, I like Vitor. I'm a big fan of him and I'm a big fan of Anderson Silva too, and I'm looking forward to seeing this fight. I think Vitor has the perfect style to finally hurt Anderson Silva and we will see how Anderson Silva will react if he gets hurt if Belfort punches him in right place. It is very important for Vitor Belfort to come into the fight 100% prepared mentally."

Terry(TheMMANews): Before the loss you were on a 5 fight win streak, but you started your career in the UFC 0-4, what was it that helped you change your career around?

Patrick Côté: "Sityodtong in Boston changed a lot of my game, Mark Dellegrote and with BTT Canada it all worked well together. I think that I finally found a good combination and after that I fought Scott Smith and then I won 5 fights in a row, I think was just having some bad luck. My first fight was against Tito, and then against Joe Doerkson I was winning the fight before I got caught with the choke, I made a rookie mistake and against Chris Leban I lost by split decision and a lot of people thought I won that fight. Except for the Travis Lutter fight the others could have been wins for me, but the most important thing is that I'm really strong mentally."

Terry(TheMMANews): Even in your losses you have put on some good fights for the fans, no one can say you don't put on good fights.

Patrick Côté: "I don't choose my fights; I want big fights all the time. I don't do this sport to be number 2, to be second, I want to be world champion—I think I have the ability to be world champion."

Terry(TheMMANews): Is there any aspects you are looking to improve post injury, are there any new skills your looking to bring into the cage against Belcher?

Patrick Côté: "I always try to improve every aspect of my game, everybody knows I'm a striker and I like to keep it on my feet. Everybody things that my jujitsu and wrestling aren't that good, but I think that in my fight against Ricardo Almeida I proved that my BJJ is really good now especially my defense and that my wrestling has improved, I think I proved a lot of things against Almeida. Every day I try to improve, especially my wrestling because it is a very important aspect in MMA, every day I work to be better."

Terry(TheMMANews): Looking at the landscape of fighters in the 185 pound class, do you think the division is tougher now, or was it tougher before you left?

Patrick Côté: "I think it's tough now, there are a lot of good guys now. Nathan Marquart, Damien Maia, you have Dan Miller and Tom Lawlor. A lot of good new guys in the division, I think that a couple years ago the middle weight division was a weaker division but I think the middle weight division is stacked now."

Terry(TheMMANews): One of your training partners Georges St Pierre trains with Greg Jackson and Nathan Marquart who comes up to Montreal, have you trained with Marquart? Is he a training partner of yours, and would you have any problems fighting him?

Patrick Côté: "He's not my training partner but I have trained with him a couple times. I have no problems fighting him because we are not from the same camp. I box and I do wrestling at the same place as George, so when he comes to Montreal he comes to train with George so sometimes we are in the same place. I have a good relationship with Nathan Marquart and we train together sometimes but not very often. It's just business, if I fight Marquart its going to be a big honor for me, I think he deserves a title fight over Vitor Belfort but maybe after he beats Chael Sonnan he will have it."

Terry(TheMMANews): Do you have any words for you fans, or any words for Allen Belcher?

Patrick Côté: "My fans have given me awesome support, I have been out a year and a half and everybody has been behind me and looking forward to my comeback. It's really nice to have this kind of support, and my manager did a lot of work for me for the last year even if I didn't fight. He took this fight for me against Alan Belcher; we wanted this because we know it's going to be a really good fight for the fans and a good matchup for me. I'm looking forward to fighting Belcher, like I said I respect him a lot and I don't think he's ever been hit hart like I can hit, I know he has a good chin and look forward to testing it."

http://www.themmanews.com/?p=9320
---
Cote is unable to work on grappling only on his striking, damn I would not want to be Belcher if he decides to stand and trade.
---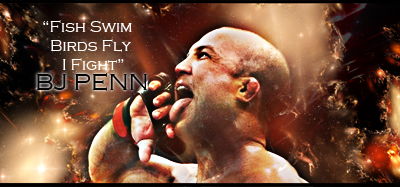 "If you get hit and it hurts hit him back you not knocked out yet."-Joe Doerksen
The Toxic Terrors (FFL)
Demetrious Johnson*Eduardo Dantas*Emanuel Newton*Will Brooks*Michael Page
Join Date: Oct 2009
Location: Ohio
Posts: 2,719
Damn, I'm so pumped to see Cote fight again. He's one of my favorite fighters and he definitely deserves another shot at Anderson. Here's hoping that the fight stays standing and Cote knocks this guy out!
---
Sig courtesy of that photo-matic magician limba
Quote:
I went out the way that I fight. I went out on my shield. That's it. Done. --Chuck Liddell
Quote:
My goal is to end my opponent --Carlos Condit
Cote tends to be forgotten by a lot of people when the discussion of "Toughest/most druable" fighter comes up in the world of MMA. This will ultimately be Belcher and I think several others to follow downfall. This guy is young, humble, and you have to nearly kill him to beat him. Once he truly refines his skills, we will see him at the top or near.

Nothing but respect for Cote, I can't wait to see him dereail "The Talent".
Currently Active Users Viewing This Thread: 1

(0 members and 1 guests)
Posting Rules

You may post new threads

You may post replies

You may not post attachments

You may not edit your posts

---

HTML code is Off

---