View Poll Results

: Strikeforce vs. UFC, who wins?

UFC easily
102
83.61%
Strikeforce easily
0
0%
UFC, but its close
14
11.48%
Strikeforce, but its close
2
1.64%
Tied
4
3.28%
Voters: 122. You may not vote on this poll
Keep it civil or this thread will disapeer quick guys.
---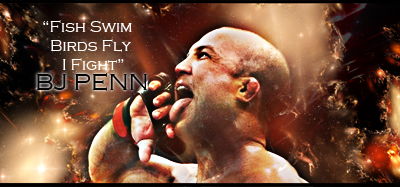 "If you get hit and it hurts hit him back you not knocked out yet."-Joe Doerksen
The Toxic Terrors (FFL)
Demetrious Johnson*Eduardo Dantas*Emanuel Newton*Will Brooks*Michael Page
Quote:
Keep it civil or this thread will disapeer quick guys.
This thread is dead. I'll eat crow this time...
CLOSED.
Quote:
Originally Posted by
Machida Karate
View Post
LOL before u could finish that post Jacro, He already changed his mind, he doesn't think the WHOLE SF now, JUST SOME Chams in SOME division LOL!

We should change the name now that the opinion on the Thread Changed its not UFC vs Strikeforce anymore just SOME UFC champs and SOME SF Champs now
That's what he's been saying the whole time, Jesus how do you not understand that?
Flyweight
Join Date: May 2007
Posts: 240
I don't know why people don't just enjoy increased combat sport competition. The UFC, to me, has taken some turns for the worse. I have thoroughly enjoyed the showtime SF competitions. I like watching some of their up and comers (and they are there). The fights are pretty exciting. At least for me, I place high value on watching combat sports of all form (HBO/Showtime Boxing, UFC, SF, et al). I guess I am just enjoying it more than the average. There is no "who is better X" conversations I have because I know a few things:
1. Styles make fights
2. MMA is new and the quick rise and fall of champions means anything really can happen at this point
3. UFC needs to pay their fighters better
4. Competition is good
5. Boxing, UFC and SF are sweet to enjoy as a fighter myself...and also a fan.
MMA Fanatic
Join Date: Jan 2010
Posts: 64
lol. UFC way better in all divisions, talent and depth. I love mma of all kinds but you are way off. Strikeforce has nothing to offer UFC.

Fedor- dont have to say much there.
Werdum- not even a top 10 HW, JDS wrecked him
Rogers- IMO very overrated, 1 dimensional. Barely top 10.
Big Foot- Wow, Hasnt done jack. maybe not even top 20
AO- I love the guy, but he hasnt beaten a top 10HW mma. He's barely a top 10 either.

Lesner- Not a fan but a beast. Not much more to say
Mir- Former HW champ. Recent wins over #3 Nog,#2 Lesner.
Nog- Legend, no more say
JDS- Pobbible UFC future Champ.
Cain- Top 10 young prospect.
Not too mention depth. Struve, GG, Bontello, Yvel, Barry, Kongo, etc. not even close.
Quote:
why was stokes banned?
He asked to be banned, in short.
---
WAR CIGANO
sig credit to
Limba
lobster train.
basically what Khov said.
---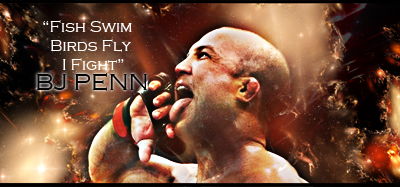 "If you get hit and it hurts hit him back you not knocked out yet."-Joe Doerksen
The Toxic Terrors (FFL)
Demetrious Johnson*Eduardo Dantas*Emanuel Newton*Will Brooks*Michael Page
Currently Active Users Viewing This Thread: 1

(0 members and 1 guests)
Posting Rules

You may post new threads

You may post replies

You may not post attachments

You may not edit your posts

---

HTML code is Off

---