MMA Fanatic
Join Date: Sep 2008
Posts: 45
Just gave an
interview
for the croatian media.
Like he was reading what I said above... Interview in short:
- he already went to Australia on advice from a medic, practically 2 weeks before, to recover both from jet-lag (instead of getting there last minute and not sleeping) and from change of season (it's steaming hot while in Croatia is bitter cold winter)
- training with Ivan Hyppolite changed him. He realized he never had an authoritative and respectable trainer, was allways doing it by himself and at his home
- Hyppolite drains Mirko on focusers, and then three co-trainees tries to knock him out, while Mirko back home in his gym allways had friends doing it for favor so so all of them were avoiding going for a knock out, which softened his training too much
- accent was on hitting techniques and stand up tactics, but they didn't forget wrestling
- "I wish I was 20 with brains of today" he also said
etc..
---
Last edited by stanzi; 02-09-2010 at

02:38 AM

.
Banned
Join Date: Sep 2009
Posts: 525
Quote:
If you watch him during the PRIDE replays he just looks so much more tone, bigger and quicker. Either he was:

#1) On the Juice
#2) More dedicated
Or he was just young and in better shape? Call me crazy, but when a fighter, hell, a person, is young, they are usually in better shape because they can workout and train more vigorously than when they are older. Again, I might be completely wrong, but I'm fairly positive that just because you put on muscle when you are young, it won't just stay there when you get old.
MMA Fanatic
Join Date: Jun 2008
Posts: 36
For **** sake Cro Cop, please, just ******* please don't get embarassed out there by Ben ******* Rothwell.

It's strange for me because deep down it looks like this fight should be a walk in the park but with how Cro Cop has looked in the cage I really have little to no faith in him at all. Especially after he has spoken in length about how he doesn't have the fire to compete anymore.

Cro Cop will probably always be one of my favourite fighters but the constant disappointment, it just wears on a person. Come on Cro Cop, you're in Australia (where I'm from) give us the killer performance we ALL know you are capable of.
Quote:
If you watch him during the PRIDE replays he just looks so much more tone, bigger and quicker. Either he was:

#1) On the Juice
#2) More dedicated

He is a shell of his former self. The PRIDE Cro Cop would walk through just about every HW in the UFC, except maybe Lesnar, but that would be close. ~ Just my opinion.
Except Big Nog, but i think the Old Crocop would have kicked a field goal with Brocks head.
Younger? Maybe, but he is not really "old". But I hear you there. Cro Cop was dominating Nog in his prime until Nog caught him with a last round submission, but yes, Nog and actually maybe Mir because of his BJJ would be threats. But Cro Cop's legs were titanic, he has a sick sprawl and his striking was just deadly. I wish to just one more time see a prime Cro Cop in the UFC.
Bantamweight
Join Date: Nov 2009
Posts: 952
Crocop was my favorite fighter hands down. No one has a highlight reel like him. It is really sad watching him be so tentative in the ufc and losing to people that a prime Crocop would never lose to.
Cro Cop was my pick over Fedor when they first fought, CC was my favorite fighter at the time. However, CC has been deflated and disappointing long enough, that I only hope he wins, but sort of expect him to lose.
I love Cro Cop and i thought he put up a decent fight against JDS looking back at it....

But Cro Cop to me used to be that guy that i LOVE to watch because a head kick is going to knock them the F out.

And after watching him get his nasty kick back to him from GG. I haven't seen the same guy.....

And Ben Rothwell may be sloppy, but he has one of the greatest chins ive ever seen other then Cabbage....

Just watch the Alovski fight and Cain fight, then you will agree, and I Rothwell has good striking and NASTY KO power...

And without Crocop being able to knock him out, i see Rothwell taking punches just to land one of his own, and i think with his last loss, he is going to want to eat Crocop....

If he starts getting picked Off by CroCop i suspect Rothwell to bite his ear off
---
Sig credit to my Homie! limba!
Uncrowned P4P Kingpin
Jon "Bones" Jones
WAR ANTHONY PETTIS! WAR HENDERSON!
Quote:
Has anyone heard anything from him in the days(months) leading up to 110? I haven't seen any videos or interviews or passing comments on what he intends for this fight and the future (that are more recent than a week after his last fight)
There was an interview recently where he said he was too lazy to get a real camp in the past.
I will try to find it for you guys.
---
"Silva you got one commin. little ass ninja you better keep your ass down at 185 buddy, cheatin MOTHERFU.....I better watch my language my moms watchin"

- Mark "The Hammer" Coleman
The guy hasn't been the same since Gonzaga pulled his own highlight reel on him.
---
Think. It Ain't Illegal Yet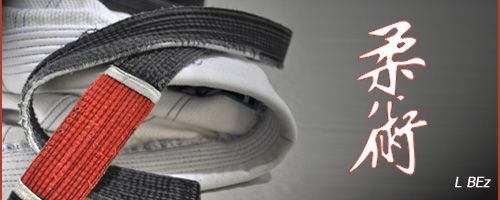 "Discipline Hurts Less Than Regret"
Currently Active Users Viewing This Thread: 1

(0 members and 1 guests)
Posting Rules

You may post new threads

You may post replies

You may not post attachments

You may not edit your posts

---

HTML code is Off

---