Quote:
A lot of people think like that, but not me. I still think Nate is the 2nd best middle weight and I think he would beat Sonnen in a rematch.

Swick should move up imo. He looks too skinny at WW.
Nate got mauled for 3 rounds by sonnen, what could he do differently in a rematch to beat him? he has been fighting for 10+ years, i dont think he could significantly improve his takedown defense now, or else he would have in fighting a guy like sonnen. Sonnen is just a bad match up for nate, just as Maia is a bad match up for Sonnen. I think Hendo would beat all 3 of them.
As for Swick, i dont think he has ever been that highly rated anyway, i think most people thought he would be beat Hardy, but i think that was more to do with Hardy being underrated and swick gave him a good fight. Swick always has and will be a borderline top 10 WW and i dont think many people have rated him higher than that.
I also think Swick is overrated. He didn't really beat anyone of note and people started talking about how he was to fight GSP next. If his dominant wins were over top 10 WWs then fine, but they're not. He got beaten pretty bad by Hardy and choked out by Thiago. He's a gatekeeper imo.
---

"There are three things all wise men fear: the sea in storm, a night with no moon, and the anger of a gentle man."
I think that Swick is overrated; have for a long time. Marquardt is one of my favorite fighters but an immediate rematch with Sonnen would go the exact same way. I think this will turn out to be a great loss for Nate and he will go back to his camp and will continue to improve. I'm not a Sonnen fan and I'm not a fan of wrestling matches, but I'll still respect his win and his dominance in that fight.
I love the post fight Nostradamus, honestly was Swick overated going into the Hardy fight absolutly, but honestly everyone really abandoned the Mike Swick ship after that fight and I don't think he nearly as overated going into this fight against Thiago but I have to say I am sure the odds on his next fight will be way out to lunch and Swick will be heavily undervalued. Swick is a solid fighter and a decent mid teir to gatekeeper type fighter nothing more but that hardly means he the worst fighter of all time.
---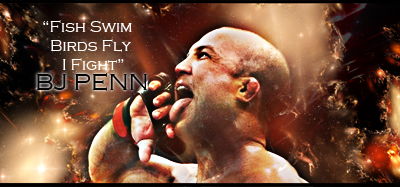 "If you get hit and it hurts hit him back you not knocked out yet."-Joe Doerksen
The Toxic Terrors (FFL)
Demetrious Johnson*Eduardo Dantas*Emanuel Newton*Will Brooks*Michael Page
Quote:
Swick should move up imo. He looks too skinny at WW.
Yup...he's a hungry fighter, but not in a good way.
He does comes to fight, I'll give him that. I just have never looked at him and thought, "there is a future champion".
I thought this when I saw him fight Hardy, I even posted in the betting topic on the Paulo vs Swick fight, that I bet on Paulo because Swick is overrated and will be exposed.
Quote:
Is this a joke? You actually think putting some weight on will help his chin? Unless he directs some of that weight in the form of neck muscles, his chin will not be improving.
Neck mucles/traps are important in a chin and Swick is a skeleton out there. Plus it's gotta be hard to block anything heavy because he seems so weak.
Just watch JDS vs Struve. Struve has his huge mantis-arms up to block all the punches but JDS just KO's him through his arms. The same kind of thing could happen to swick because he's so thin at WW, and plus he has close to no power at this weight. It's really a shame.
---
WAR CIGANO
sig credit to
Limba
lobster train.
I like the guy.

I know he's not the best. But he has decent striking and fast hands. I'd love to see this guy change up his striking to mimic a more traditional boxing style but even then he wouldnt be great he'd just fair better against strikers. I've always kind of seen him as a mid-tier fighter, but i like to watch him fight.
---
If a law is unjust, a man is not only right to disobey it, he is obligated to do so. ~ Thomas Jefferson
Sig by D.P.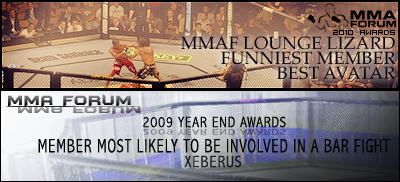 Hehe Khov, WAR JDS!

Swick is not overrated imho, he is not the best and never will be, but using the term overrated implies that someone is thought to be better then he accualy is, weither he is a bum or a world champion.

I think very few people ever rated Swick as top 3 WW in UFC. Might be wrong though, and in that case, yea he is overrated. Swick is definately good though, just not top 5 (ok maybie top 5 in UFC).

P.S. Can we stop saying every fighter that lost to someone is overrated? This is MMA, people loose.
Quote:
Anyone who has lost their last fight is "overrated."
This.
Currently Active Users Viewing This Thread: 1

(0 members and 1 guests)
Posting Rules

You may post new threads

You may post replies

You may not post attachments

You may not edit your posts

---

HTML code is Off

---