we can stay on topic once you post something that makes sense
your whole thread relys on Tito not fighting 1 fight this year.... we will have to wait and see!!!
---
For most of you, ignorance is bliss, but for me it's about the truth.

Bets won:
4-0, Admins taken down in bets 2 (asskicker, Jdun11)
thats what I dont understand.....Titos gonna fight at LEAST 2 times, maybe even more
yeah bungle all thats gonna happen,im sure of it since you always post such intelligent things
Quote:
Originally Posted by CTFlyingKnee
we can stay on topic once you post something that makes sense
All I've done is make some simple and highly accurate predictions. If you're having trouble understanding them then maybe you should go get your Hooked On Phonics Workbook, flip to the chapter on
reading comprehension
and do the exercises you moronic boob
i understand what they said completely, its just a shame you are not intelligent enough to realize that none of that will happen.
I think I know why you're in such a foul mood but I think I have something that will cheer you up.


"Associated Press: 01/01/2007

US scientists are conducting experiments which aim to change the sexuality of homosexual sheep.
The news has provoked an outcry among the gay and lesbian community who fear it could pave the way for breeding out homosexuality in humans.

One gay rights campaigner likened the research to eugenics, while former Wimbledon winner Martina Navratilova, who is a lesbian, labelled it "homophobic".

The experiments were authorised to help farmers, who complained they were losing out financially because on average one in 10 rams is gay.

By studying the brains of the homosexual rams, scientists pinpointed the mechanisms influencing their sexual orientation.

They gave the sheep injections to adjust the levels of hormones in their brains and some of the previously gay rams became attracted to ewes."
See there's still hope for you
Megaweight

Join Date: Apr 2006
Location: Everett, MA
Posts: 5,961
yea dude you hate on Tito way too much its getting old.
---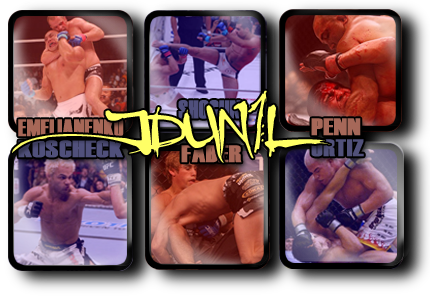 Mancrushes
1.Shogun
2.BJ
3.Fedor
4.Kos
5.GSP
Im in Porno's
wow that was hillarious, calling me gay, how original. I will not stoop to your level and insult you, but I will send you a link to a site I found that may interest you.
Homophobia: The Fear Behind The Hatred
Great site! Thanks!

Now back to my killer thread!

Okay, remove all the superfolous stuff in my predictions and I think you'll see that it's probably about the only option left for Ortiz. Leave for a while, train hard, come back and try again.

I just cant see him sticking around the way things are now and I cant see him battling his way back through the ranks to get another title shot the old fashioned way.
Currently Active Users Viewing This Thread: 1

(0 members and 1 guests)
Posting Rules

You may post new threads

You may post replies

You may not post attachments

You may not edit your posts

---

HTML code is Off

---