"murder him" and "die of octagon related injuries" is completely different context. Anyone who doesn't see this..is a moron. Sorry for being blunt, just sayin'.
---
You're just a cook...
Lightweight
Join Date: Jan 2009
Posts: 1,858
Frank Mur and Cock Lesnar are drinking a beer together right now laughing at all the internet geeks who take the hype seriously.

Mur and Lesnar are competitors for sure, but ultimately, they want to make money for their families. And stay in good graces with their boss by selling as many PPV's as possible.
---
Last edited by michelangelo; 03-03-2010 at

03:53 AM

.
Quote:
Frank Mur and Cock Lesnar are drinking a beer together right now laughing at all the internet geeks who take the hype seriously.

Maybe they are with Lyoto as well and drinking pee
Flyweight
Join Date: Sep 2009
Posts: 365
Quote:
Exactly. Brock is a natural heel. That just him. Frank isn't this guy that he's trying to be. Frank's brain did this math:

1. Frank sees Brock being a heel.
2. Frank sees Brock sell hella PPVs.
3. Frank wants to sell hella PPVs.
4. Frank becomes a heel.

IMO, his heel act is totally unnatural, fake and ultra-transparent. That's not to mention that this fight already has a huge heel and doesn't need another one. At least for this fight, he should model his fake persona after Couture, who is always a face and always sells PPVs.

Also, I think Frank had better keep his focus on not getting KTFO by Shane Carwin. I think Mir crushes Carwin but only if he can stop dreaming of getting his face beaten in by Lesnar again.
So when Brock acts like a heel it's his natural persona and has nothing to do with marketing.... yet when Mir acts like a heel it 100% due to marketing and not really him?
Yeah okay. Excuses 101.
Truth of the matter that's Brock 'heel behavior' only came after Mir talked relentless trash about him and that Brock's UFC 100 antics don't have anything on Mir saying he wants to be responsible for the first octagon related death, making fun of Kongo's english, calling Nog an excuse maker, saying he would kick Brock in the guts while he was on his death bed, and saying Fedor was ducking the UFC.
The hypocrisy from Mir is breathtaking... and more than a little entertaining.

I have but 2 points:-

(1)suggesting nobody said anything regards Brock and his horseshoe out of bottom remarks is absurd. Brock got slaughtered in the press for his post UFC100 godzilla moment.

(2)Mir says fighters should be allowed some licence to be theatrical/c*untish in front of the cameras. He says, fighters should say how they feel rather than canned responses. I agree with him to be honest. BUT!!! Franky boy you swollen bag of smugness, thats EXACTLY what Brock was doing after the UFC100 fight. Anybody who suggests Lesnar "planned" to stick his finger in Mirs face and gloat is delusional. Brock was pumped because he just overcame him nemesis. The same nemesis who had been gloating him for months. I thought Lesnars tirade after UFC100 was one of the most raw and emotional outbursts Ive ever seen from a winning fighter. I LOVED IT. He just couldn't contain himself. He was doing exactly what Mir is SUGGESTING fighters should do : be honest and express how they really feel. I dont see why doing this directly after a fight is any worse than doing it for 2 months before?... Frank you knob! * hugs *
To keep it short and sweet. Frank isn't a very likeable guy. Whenever he says stupid stuff it gets overblown. Nothing more, nothing less.
---
Check out the new MMA Forum app for the Android
I dont know if I can speak for everyone in the UK and Europe, but I think Americans are way to easily offended, I was not offended by the comments at all, in fact I think his comments have been blown way out of per-portion simply because Americans as way to easily offended.

I took it when I first heard it for what it was, nothing more than pre-fight build up, and Mir shooting his mouth to put the spot light back on him hoping to get him a shot again at the title, thats still how I see it and I pay it no mind then as a still do now.

Well maybe its just me I am hard to offend, I dont even think I would be offended if Mir was to break Brock neck in a rematch never mind just saying it, so maybe I am a bad person to judge what is and is not offensive, so what the hell who cares what he said, lets see if he can do as he says before we all judge him.
---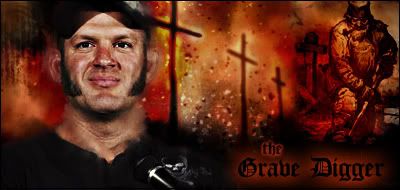 Yea, I don't even know why! I can't help but like Mir
Curitiba Food and Liquor

Join Date: Dec 2006
Location: NY
Posts: 16,176
uuggghhhhhhh.......This was all planned weeks, if not months ago.
---

Sig Credit to Toxic

Currently Active Users Viewing This Thread: 1

(0 members and 1 guests)
Posting Rules

You may post new threads

You may post replies

You may not post attachments

You may not edit your posts

---

HTML code is Off

---