Bantamweight

Join Date: Feb 2009
Posts: 697
Quote:
I didn't see all the Maia fight because my stream died. But I know Miller probably would have been more worried about being in Maias guard than he will be in Bispings. If he can keep Bisping down, and I think it's possible, he'll win. If Bisping continuously pops back up, he'll most likely win with better stand-up.
I definitely recommend you dont watch it lol, your stream going down saved you.
If this fight happens i look forward to it. I personally cant see miller holding him down or subbing him, i think Bisping either gets a stoppage or a points win.
This should be a good fight for Bisping to get him back on track, I really dont see Dan Miller having anything on him, Bisping has shown that he has great ground defence and can be very difficult to hurt when he is on his back, he keeps guard well and can avoid damage from this position which is the only place where I think Dan Miller has the edge on him, but hopefully it wont even come to that and Bisping will be able to keep the fight standing.
---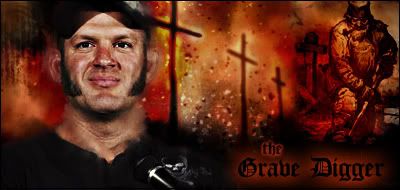 Banned
Join Date: Aug 2007
Location: banned
Posts: 0
WOW.......I'm shocked Dana was cool with this fight, I think Bisping is going to lose this one too....holy moly!!!!
A good fight for Bisping to get back on track. I worry when Bisping goes up against big power punchers because he gets nervous when he gets tagged and ends up walking backwards in straight lines.

Dan Miller will represent different questions for Bisping, but I think they are ones he holds the answers too.

114 is starting to shape up into a really nice card though.
---
Favourite Fighters:
Dan Hardy
Paul Daley
Georges St-Pierre
Nick Diaz
Cain Velasquez
Frank Mir
Demian Maia
All the British MMA guys
And... Fedor!
Colossal-weight
Join Date: Jan 2010
Posts: 9,844
Bantamweight
Join Date: Oct 2008
Posts: 608
I can't understand why this forum thinks Miller will def take this... I'm a Jersey guy myself but i cant see Miller beating Bisping. If Miller couldn outbox Maia then he wont take Bisping standing that is for sure. Bisping has also shown he is very good at not taking damage from bottom and he gets up quite well too. Bisping takes this fight one way or another imo
---
Favs
HW-Brock Lesnar
LHW-Forrest Griffin, Lyoto Machida, Rashad Evans & Gegard Mousasi
MW-Chael Sonnen
WW-All hail GSP
LW-Frankie Edgar
FW-Kenny Florian & Mark Hominick
BW-Don't really have one but I love their fights
I think this is the ideal fight for Bisping, im not in any way shape or form taking away from Miller. But after Bispings last 2 losses, Silva being his last and a close one. Bisping might finally find his way and commit to some aggression and turn a new page in his career.

That or he will definitly get out worked by Miller if he allows it.
Currently Active Users Viewing This Thread: 1

(0 members and 1 guests)
Posting Rules

You may post new threads

You may post replies

You may not post attachments

You may not edit your posts

---

HTML code is Off

---