Hardy is possibly the most arrogant douchebag in MMA why is everyone washing his balls in here? People call BJ arrogant and hate on him? Every time I hear Hardy talk I just want to immeditatly watch 25 straight minutes of him getting punched in the face. I hope he survives the fight with GSP just so I can see it happen but I doubt he will make it out of the first round.
Quote:
I like his odds for this fight. I think the difference between GSP and Dan Hardy, is Hardy doesn't might getting into a real fight, and likes causing blood, cuts, and hurting his rival.
obviously GSP hates hurting people, I am sure BJ would love to agree with your to. You talk like Hardy is a killer which is almost comical considering evertime he hurt Swick he just clinched him against the cage in the lamest TD attempt I have ever seen instead of trying to finish the fight.
Quote:
GSP is more about sport, he loves wrestling and flirts around with striking, but mainly only to setup his take downs. He doesn't sit down on his strikes like hardy.
GSP uses a full arsenal to guarantee victory by being an extremely well rounded machine. That does not make him less of a "fighter". Thats comment from Dan Hardy about him being a real fighter is the dumbest shit I have ever heard. Tank Abott was a real righter to, Frank Shamrock was a mixed martial artist. Kimbo Slice was a real "fighter" Roy Nelson was a overweight mixed martial artist.
Quote:
I think GSP on the other hand only hits for sport, and I don't really believe he likes hitting people, knowing he is/can cause serious damage in a real fight.
Why because GSP is a nice guy? Look at the damage he has done to guys, this makes no sense.
Quote:
Hardy has the fighters spirit. [In all of his fights in the UFC, he has found a way to win, all by landing very powerful strikes that hurt and cause cuts/damage when they land.
Hardy doesn't throw these big heavy shots because he has a fighters spirit he does it cause its all he has, he couldn't outwrestle a guy like Diego Sanchez never mind a Matt Hughes, Sean Sherk or Josh Koshcek like GSP. He isn't gonna submit anybody and I don't even think he is that technically good of a striker. He hits hard because its the only weapon he has.
Quote:
GSP doesn't like getting hit, and he starts getting scared when he gets wobbled.

These are natural instincts and can't be changed easily. GSP might be ok in practice, but during the big pressure fight, I think mentally he will snap every time he gets hurt, and can be finished fast like serra did.
I would say BJ hurt GSP pretty bad in there first fight and he didn't exactly snap mentally.
Quote:
GSP poses a threat from a pure athletic out wrestle and out stamina your foe. He will try his best to "tire out hardy's power" by grappling with him, out wresling him, and some Ground and pound" If GSP wants to win this fight, he should look for a submission from the top in my opinion, in the first or second round.

But

I feel hardys Taekwondo Black Belt background will, like machida's karate, allow him to be able to throw strikes which can and will hurt GSP all 5 rounds.

I think for GSP to win, he will need to beat hardy fast in the first or second round by submission some how.

The more this fight lasts, the more chances Hardy will have on his feet, and the likely hood of him landing 1 good punch, elbow or knee throughout a 5 round fight is very good, and when it lands like machida's karate, i think they will hurt GSP.


Hardy's standup isn't perfect, he is open to get tagged, but his chin is granite and he is willing to trade, and eat strikes to land his own. I don't see GSP being able to hurt him at all striking.

This fight comes down to Hardy's Spirit and his Strikes vs GSP's natural athleticism and wrestling using it to setup a top submission.


peace
GSP is better in every aspect, he will desstroy Hardy in the stand up, take him down at will and submit him if he chooses. Hardy has the chance of tagging GSP but its less than 1%.
---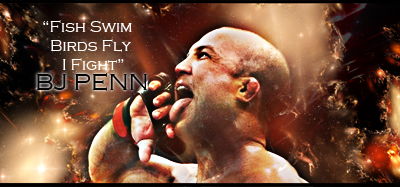 "If you get hit and it hurts hit him back you not knocked out yet."-Joe Doerksen
The Toxic Terrors (FFL)
Demetrious Johnson*Eduardo Dantas*Emanuel Newton*Will Brooks*Michael Page
Takedown, Dominate & Destroy


Join Date: Dec 2006
Location: Hawthorn, South Wales
Posts: 2,060
Toxic is right GSP is going to more than dismantle Hardy. Also Hardy is indeed a prick but I can't help but like the guy. Mainly because I liked him before he started his stupid shit talking. Point being I like the guy but I like GSP more and GSP is going to **** the holy hell out of Hardy simply because he is superior in every area just as Toxic stated.
---
Top 7 Favorite Fighters at the moment
1. Forrest Griffin
2. Clay Guida
3. Shane Carwin
4. Jon Fitch
5. Chuck Liddell
6. Wanderlei Silva
7. Chris Leben
Quote:
I like Hardy a lot. Usually I can't stand who GSP is going up against (Alves is ok). But Hardy is tuff to cheer against. I wish him all the best. Though he ain't getting by my Boy Georges!
One hell of a fighter.
im pretty sure that Hardy really wants to hurt him.
---
It would not only be a victory for UK MMA but also for European MMA!

WAR Hardy!
Lightweight
Join Date: Jan 2009
Posts: 1,858
This fight is so anticlimactic it's not even funny.

GSP

...will take Hardy down early and often, and pound out a victory by decision or referee stoppage. The fight is utterly predictable but I really enjoy any opportunity watching an elite MMA master display his (or her) skills, and GSP is one a handful in this category.

Dan Hardy

...needs to make the very most out of every opportunity standing. He will get this opportunity probably three times: at the start of rounds 1, 2, and 3.

He'll likely be worn down progressively throughout each round as GSP takes him down, controls him and rains down elbows and punches from the top.

Either Hardy will have to have perfect TDD (unlikely) or he will absolutely have to capitalize on his opportunities to strike at the beginning of the first three rounds.

Dan Hardy has a chance to win but his windows of opportunity will be very short, his striking must be perfect, his TDD perfect as well, and he'll need a fair amount of luck on top of that.

X Factor:

...I really don't like GSP talking about his desire to end this fight early. This type of quick fix thinking is unlike GSP, and it could lead him to rush in when he's normally patient.


Conclusion:
Overall, GSP is the huge favorite and is likely going to put a serious beatdown on Hardy on the ground.
Way to much hype on Hardy winning this fight, people tend to forgot what hes up against.
---
Quote:
" That little f**ker hit me with a Hadukan or something " - Nick Diaz on Gomi.
MMA Fanatic
Join Date: Nov 2007
Posts: 20
I like Dan Hardy & I'm also a GSP fan.

So who do I cheer for?

I've come to the conclusion I'll just cheer them both.

If Dan wins I'll be well chuffed and as a Brit will be over the moon with a Brit champion.

But, if GSP wins (I think more likely) I'll be happy cuz GSP is awesome.

This is a win-win for me.

I'm going to sit back and enjoy this one.
Curitiba Food and Liquor

Join Date: Dec 2006
Location: NY
Posts: 16,176
I'm not going to cheer at all; I'm just going to sit back and watch the riddum of violence.

You make a good point with the X factor. I suppose that just means an early TD and GSP holding Hardy down. I guess I can still hope for a few beautiful guard passes by GSP.
---

Sig Credit to Toxic

Quote:
I like Dan Hardy & I'm also a GSP fan.

So who do I cheer for?

I've come to the conclusion I'll just cheer them both.

If Dan wins I'll be well chuffed and as a Brit will be over the moon with a Brit champion.

But, if GSP wins (I think more likely) I'll be happy cuz GSP is awesome.

This is a win-win for me.

I'm going to sit back and enjoy this one.
Sums up my feelings exactly. Even better, if its competitive I'll be obscenely happy regardless of the winner.
Currently Active Users Viewing This Thread: 1

(0 members and 1 guests)
Posting Rules

You may post new threads

You may post replies

You may not post attachments

You may not edit your posts

---

HTML code is Off

---