Dan Hardy comments on Primetime camera crew & his tattoo
---
http://www.thisisnottingham.co.uk/bo...l/article.html
Quote:
THIS is the last blog I'm penning before flying out to New York. I'm already in fight shape and I am just ticking over and fine-tuning my game plans for the fight with Georges St-Pierre on March 27. All four of my previous UFC fights have been in Europe. But I have fought in the USA before and know it is important to get to the New York area a few weeks before fight week.

I've got some great training partners lined up out there and will tell you more about it after I've settled in. I'm going to be training with some elite-level guys.

I'm really enjoying filming the "Primetime" show which, for those who don't know, is a three-part series where GSP and I have a camera crew following us around for the last month before our fight.

The crew are great and they've interviewed everyone at the Rough House, my friends and my family. Hopefully the fans will get to know me a little better through this series and I am really looking forward to the results.

I want to thank the fans on the forums for their support – and senses of humour – in response to last week's column where I had a little fun at the expense of some of the fighters who've been taking shots at me.

I'm happy to entertain and my sense of humour is one of the ways I keep myself from getting bored during camp.

As people have worked out, I am pretty straightforward with my opinions and I tell it like I see it.

At the end of the day I don't mind if I offend anyone, but I don't set out with that intention in mind.

Usually, I'm trying to have a bit of fun and I like to think I poke fun at myself as much as I do anyone else.

But another item I've read online I'd like to clear up is why my stomach tattoo has been Photoshopped off the official UFC 111 poster.

Maybe I am the wrong guy to moan about getting Photoshopped, but I'm not really very happy about it and don't understand the reason behind it at all.

I've been told the people who designed the poster felt my tattoo would be "too distracting". Well, I'm very happy with my tattoo. But it's not that dazzlingly good that fans are going to focus on that and not read that my name is Dan Hardy and I am fighting champ GSP for the UFC welterweight title on March 27.

Makes no sense they airbrushed it out. But some of the guys at the gym have found it very amusing, so at least they got a laugh out of it.

Some of the theories out there as to why it was removed were very funny. I had no idea MMA fans were such hardcore conspiracy theorists.

If they ever do another series of the "X-Files", the producers should look no further than the MMA fan forums for their writing team.

I'm wrapping up another camp with the Rough House after the coldest winter in recent memory.

But it hasn't been all bad. A lot of you might have noticed that I've been having the same entrance music for my UFC fights, which is "England Belongs to Me" by legendary British punk band, Cock SParrer.

They've been really influential in my musical taste, so imagine my surprise when they approached me about going in the studio to re-record the track with them! It was a dream come true and I will be walking out to the new version of the song when I represent England at UFC 111.

Don't forget, England Belongs to Me. And on March 27 the UFC welterweight title will belong to England!
Top guy, can't wait for 111!
---
Thanks to limba for this AWESOME sig
Dan Hardy is the ******* man!
As for this
Quote:
And on March 27 the UFC welterweight title will belong to England!
I wish Hardy, I really do, but I think it will be staying in Canada!
But I'll be behind you 100% man!
---
Big Thanks to KryOnicle for the sig!
Fav Fighters

HW: Frank Mir
LH: Lil Nog
MW: Bisping
WW: Hardy
LW: Ross Pearson
WAR HARDY

Good to see he is focusing on his own strategy and training and in great shape, if he is going to win this fight he needs to focus on executing his own game plan and have to let GSP worry about how to counter him as oppose to to worrying out what GSP wants to do, hopefully he will bring that belt back.
---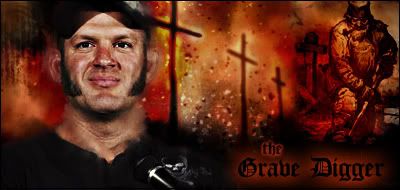 It'll be great for British MMA if Hardy can take this one out. But that's a GIGANTIC if. Doable though, looking forward to a great fight
---
Thanks to limba for this AWESOME sig
Dan's a good dude, but he aint winning the title.
---
Sjung för gamla Djurgår'n
Lock the gates, make them watch...
Flyweight
Join Date: Aug 2008
Posts: 260
Quote:
And on March 27 the UFC welterweight title will belong to England!
He really does have a sense of humor
Would be lovely to have a UK champ.
He certainly won't be taking that title back to the UK, but I do like Dan and I find his sense of humor very amusing. His trash talk doesn't come off quite as douchey (i.e. Tito Ortiz) but more witty and fun.

I'll be rooting for GSP come fight day but if somebody has to (or even can) I don't mind it being Dan. So what happens if Hardy actually wins? Does Georges get immediate rematch or what?
Quote:
So what happens if Hardy actually wins?
The MMA world implodes in on itself. Everyone says that GSP is now renowned for getting flash KO'd regularly as it happened against Serra & Hardy, everyone says Hardy got lucky and will be beat in a rematch. Hardy get's zero respect, but thinks he is the man (Serra esque) and GSP beats him in the rematch
---
Big Thanks to KryOnicle for the sig!
Fav Fighters

HW: Frank Mir
LH: Lil Nog
MW: Bisping
WW: Hardy
LW: Ross Pearson
Currently Active Users Viewing This Thread: 1

(0 members and 1 guests)
Posting Rules

You may post new threads

You may post replies

You may not post attachments

You may not edit your posts

---

HTML code is Off

---