Man, that is crazy. Sylvia is going to work him over like yesterdays meatloaf. It's too bad, because now he is going to go out like shamrock. Randy knows he doesn't have the gas left in the tank, that's why he retired in the first place.



This is just stupid.
Amatuer
Join Date: Jan 2007
Location: Santa Rosa, NorCal
Posts: 163
Quote:
Joe Rogan sits down with two UFC legends: light heavyweight champion Chuck Liddell, who is fresh off his TKO win over Tito Ortiz, and Hall of Famer Randy Couture, who will make an announcement that will send shockwaves throughout the mixed martial arts world.
from ufc.com
so whats the deal, he plans to get the belt from tim and then just retire again if he loses to crocop? if thats the case, i think its a little disrespectful to the sport
i think its a bad move by randy but he will still kill sylvia
Quote:
Originally Posted by JawShattera
i think its a bad move by randy but he will still kill sylvia
You wanna gay flag bet me on that one?
randys going to beat sylvia, then retire on the spot as champion
I think randy can win but it will be hard to dirty box xomeone that big.
You guys that think randy can beat Tim are crazy! I love the guy, and big Tim os a total loaf, but randy is done with a capital d. Stick a fork in it baby and don't forget the gravy.
Randy a few years ago may have been able to do it, but he doesn't have the speed left to shoot in for takedowns, sylvia will just jab him to pieces. Yeah, I know, it sucks, and I know you all want poopypants to lose that belt, and you would love to see Randy winning fights, I do too. But if you step back and think realisticly about it, it ain't gonna happen, plus we are going to have to see randy loose to tim ****ing syliva.
Megaweight

Join Date: Apr 2006
Location: Everett, MA
Posts: 5,961
I think Randy was a better fighter when he faught at HW. He was alot stronger and I think he will be able to take Sylvia down. His takedowns are alot better than Monson's. I cant wait to see this fight
---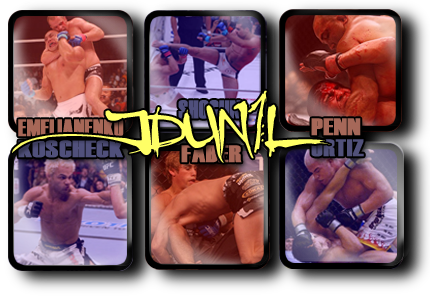 Mancrushes
1.Shogun
2.BJ
3.Fedor
4.Kos
5.GSP
Im in Porno's
I hate the idea...Randy has a lot to loose while Tim has a lot to gain from this. Tim will just add this to his credentials in a very boring fashion as usual, while Couture will just diminish his legacy.
Currently Active Users Viewing This Thread: 1

(0 members and 1 guests)
Posting Rules

You may post new threads

You may post replies

You may not post attachments

You may not edit your posts

---

HTML code is Off

---