Curitiba Food and Liquor

Join Date: Dec 2006
Location: NY
Posts: 16,176
Awwwwww. I wanted to talk about how all ground fighting is gay, and two guys rolling around kissing each other's backs.
---

Sig Credit to Toxic

Ugh I was really enjoying reading this thread but I should have known it was only a matter of time before someone comes in here and posts some nonsense that doesn't even add to the real conversation here...

Anyway I think i'll go with BJ. He seems to have more of a size advantage in his weight class than GSP and Silva. I also think BJ has the absolute best BJJ and Striking out of his entire division. Silva has the best striking in his division easily, and GSP has the wrestling and is the most well rounded. But if pressed I have to say BJ, GSP, then Anderson. Just my opinion. But if BJ and Anderson both move up in weight and GSP stays at 170 then I will have to say GSP will keep his streak the longest.
Quote:
Awwwwww. I wanted to talk about how all ground fighting is gay, and two guys rolling around kissing each other's backs.
That's why I love ground game, I don't know about anyone else, but I always thought that was why everyone watched.
---
Think. It Ain't Illegal Yet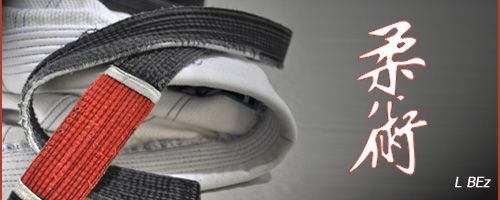 "Discipline Hurts Less Than Regret"
i think theres a thread bout this lol
---
"The game of chess, is like a swordfight
You must think first, before you move"
vBookie record~ 9-4
Bantamweight
Join Date: Dec 2007
Posts: 797
Quote:
BJ Penn. No one can touch him at 155. Except, maybe Maynard could possibly outwrestle him for 5 rounds, but BJ is too well rounded a MMAist to get taken down and held there by a guy who has just barely eeked by some really good fighters.

AS could possibly be suseptible to a guy like Sonnen if he can get close to Silva without getting KOed.

I dont know who can beat GSP but a guy like Alves with great TDD and ground defense and great striking could maybe find a way.

This is all under the assumption that the fighters would stay in their divisions and not retire prematurely of course.
No freaking way Maynard does anything to BJ but struggle like hell to get him down and get swept and subbed.
Join Date: Oct 2009
Location: Ohio
Posts: 2,719
I think its Silva.

He's dominated the division, there's no one left to challenge him. The only three decent fighters left in the UFC middleweight div are Marquardt, Maia, and Belfort. He's gonna KO Belfort when they eventually(****IN FINALLY!)get to fight. He'd do the same to Marquardt(IMO)and if he keep Maia standing, he'll wreck him too.

On the ground Anderson is underrated, but not so much that I think he'd dominate. I think he'd be able to get back up if it went to the ground. This is only questionable against Maia who has sick ground skills...but then again Hendo had good ground too(not as good as Maia by a longshot)and we all saw how that went for him...
---
Sig courtesy of that photo-matic magician limba
Quote:
I went out the way that I fight. I went out on my shield. Thatís it. Done. --Chuck Liddell
Quote:
My goal is to end my opponent --Carlos Condit
Gotta say GSP.
I don't think he will go to MW and if the guys at WW don't do anything against his wrestling, they stand no chance.
BJ and Silva are pretty much in the same situation, somewhat..
Silva has 3 interesting match-ups at MW:
1. Maia - I am curious what will happen if they go to the ground.
2. Sonnen - if he can avoid Silva's strikes and take him down, it's an interesting scenario also.
3. Belfort - this sounds interesting also. Silva has the reach advantage and his "matrix" on his side. But Belfort has excellent boxing also. It would be a fun fight to watch.
As for BJ, if he gets passes Edgar, the UFC will give him Maynard, a very good wrestler, would be a test for him. And after that the only fight available for him would be a rematch with Florian, who i think has improved after his loss to BJ.
---
.
BELIEVE!
Amatuer
Join Date: Apr 2007
Location: Ann Arbor, Michigan
Posts: 143
Whomever ends up with the most defenses depends on too many other variables than just the fighters skill, so I'm not sure that should be used as a metric for greatness.

That said, I think we can agree that the cream has truly risen to the top of these divisions. Sure we'd all love to see the dynamic, exciting GSP that first won the belt come back, but his dominance can't be argued with. Silva has looked tentative against a great grappler, so handling Maia is a great test (especially if it hits the ground, since if he gets sloppy and leaves an arm out like he did with Lutter, Maia WILL finish it). For BJ, Edgar is yet another dangerous, well-rounded, cardio machine that has never been finished.

Bottom line, who cares when it ends, I'm enjoying watching the 3 greatest LW, WW, and MW champions in their primes kicking some serious ass!
---
Favorite Fighters:
HW - Randy "The Natural" Couture
LHW - Mauricio "Shogun" Rua
MW - Anderson "Spider" Silva
WW - "The Prodigy" BJ Penn
LW - "The Prodigy" BJ Penn
It would be a toss up for me between Silva and Penn. Yeah, GSP completely tools his opponents as well, but I could easily see him catchin a knee during one of those takedowns, or simply coming against a better wrestler (unlikely, but possible).

Penn and Silva are simply monsters in their respective weight divisions.
---
Flyweight
Join Date: Apr 2007
Posts: 257
I think George would win the most consectitive. I like BJ but Jose Aldo (145 lbs) may move up someday and he is a little bitch of a fighter.
Currently Active Users Viewing This Thread: 1

(0 members and 1 guests)
Posting Rules

You may post new threads

You may post replies

You may not post attachments

You may not edit your posts

---

HTML code is Off

---