Megaweight

Join Date: Apr 2006
Location: Everett, MA
Posts: 5,961
After thinking about it....
---
I really think Randy has little or no chance at beating Sylvia. I hadnt seen the Ricco vs Tim fight in awhile so I watched it again to see if Ricco ever had a chance against Tim. And he didnt. Tim is tailor made to beat guys like Randy and Ricco. Maybe if this fight was 5 years ago Randy could win but even than I dont think so. Tim is just a matchup nightmare for him. I really hope Randy wins cuz i dont want to see Randy's legacy tarnished, but I dont see it happening. I will be willing to bet my 500,000 points on it.
---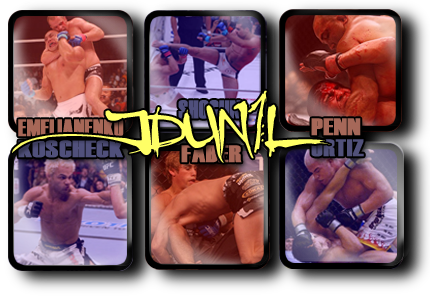 Mancrushes
1.Shogun
2.BJ
3.Fedor
4.Kos
5.GSP
Im in Porno's
I would never bet 500,000 on Captain America no matter what the odds. I agree Randy has very little chance but you never know it is Randy.
glad to see someone else argees with me on sylvia killing couture
---
"Obviously Today is a great day in MMA.....Pro Elite is dead" - Dana White
Bantamweight
Join Date: Nov 2006
Posts: 539
I think alot of people think Tim will hammer Randy,but probably a majority of those same people hope there wrong.
The Burninator
Join Date: Jul 2006
Posts: 713
My money's on Sylvia for this one.
It's not about winning pretty, just winning.
---
Yep. Randy is good, but he wouldn't be able to overcome the great size disadvantage he would suffer to Sylvia.
---
I don't want to see Randy lose but it is the outcome that is going to happen.


Like you alluded to in Sylvias fight with Ricco Rodriguez, thats how the fight with Rany is pretty much going to go. Also keep in mind that Ricco had that fight just a few months after he had won the title by beating Randy Coutore in his last fight as a HW.



Pogo
i DO NOT see couture winning this..

tim will jab his way out of it somehow
Man, what a horrible matchup, you know I'll be rooting for Randy when the fight happens, but damn if he isn't going to hit the canvas face down so hard that it's going to leave a hole in the mat.

And I really do not want to see randy get beaten by Tim Sylvia, that would just suck, and give Big Tim more credibilty than his big oaf ass deserves. It's just a total nightmare.


On the other hand, it is Randy... so you never know....
....well, actually you do know, he's ****ed.
Has everyone lost faith in the Natural Randy is one tough hombre not to mention intelligent. If you were in his psoition would you turn down that opportunity I wouldn't a fighter fights.(unless your MFS) Randy knows what he is gettin inot if he thought he had no chance he wouldn't do it, this is where loyalty counts I'm with Captain America all the way man I ain't gonna turn my back on Randy, Never say Die, If randy is fighting him then He believes he can beat Tim if beliec\ves he can then so do I. I hope MFS loses thier last belt good riddance
Currently Active Users Viewing This Thread: 1

(0 members and 1 guests)
Posting Rules

You may post new threads

You may post replies

You may not post attachments

You may not edit your posts

---

HTML code is Off

---