MMA Fanatic
Join Date: Jan 2007
Posts: 22
so does anyone like tim sylvia?
---
it seems like everyone here hates him and wants him to loose in ufc 68. personally im a fan of his and was wondering if anyone else likes him?
I don't mind him as a person. He's kinda of goofy, what with carrying that belt around everywhere, but he seems like a decent guy.

On the other hand, I hate watching him in the octagon. He is an incredibly boring oaf to watch in the ring, so as far as PPV material goes, no, I don't like his fights. On the other hand, I'm not one to underestimate a 6'8'', 300+ pound guy either. I think people are going to continue to be surprised at his wins. He's good enough and big enough to give a lot of great fighters a hard time. I'm just hoping Randy owns him.
I mainly don't like him because of his act and personality...the dude is a complete jackass, other than him being a boring fighter and "win by the bare minimum"...he could have easily put Monson and Silva down, instead played cautiously the entire fight and escaped by the minimum.

The guy talks as if he's in an upper class above the PRIDE heavyweights, mostly Fedor. Yet he's reportedly turned down fights to PRIDE fighters...while at the same time calling Fedor a "tiny little shit".

And his little rant after UFC 61, completely a toolbag. "I'd like to think I earned respect after this fight, i just fought Andrei Arlovski for 25 minutes and beat his ass"...yeah Timmy, you really "beat his ass", yet you had a nice shiner on your eye as well.

Then afterwards he *****ed about the publicity he didnt get for Sylvia/AA III, and how he thought his fight was overshadowed by Shamrock/Ortiz II...and how he told Dana "If I'm not the main event tonight, I feel an injury coming on"...real classy Tim, you ogre lookin shit stain. Then had the audacity to say "that fight wasn't even a good fight anyway between Tito/Ken"...that might be true Timmy, but I'd rather watch Tito/Ken II a thousand times over your poor ass excuse went 5 rounds with AA just so you could escape that fight by using your height and reach advantage.

Bottom line, he's a tool.
---
You're just a cook...
---
Last edited by Alex_DeLarge; 01-13-2007 at

01:47 AM

.
I like him if he wasn't so cautious. Tim doesn't give 110%
in his fights anymore.
---
You forget that this isn't just some brutal sport where everyones out to kill each other. Its much more like a game of physical chess.-looney liam
Megaweight

Join Date: Apr 2006
Location: Everett, MA
Posts: 5,961
The old Tim was a beast. I like that fighter but not the one who showed up against Monson , Silva, and the 3rd AA fight. And he does seem like a pretty nice guy
---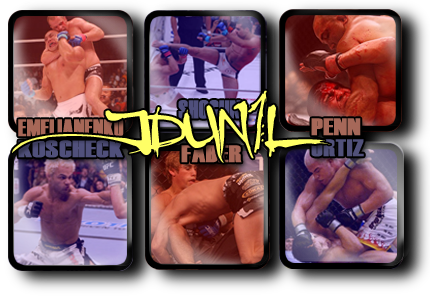 Mancrushes
1.Shogun
2.BJ
3.Fedor
4.Kos
5.GSP
Im in Porno's
No. Should have made this into a pole. Hehe
---
Last edited by acoldone; 01-13-2007 at

02:36 AM

.
Flyweight
Join Date: Sep 2006
Posts: 216
Liked the Tim that was working to win the belt.
The Tim that is trying to preserve the belt and not risk a loss is a bit boring, but he still has the belt which means he is doing what he needs to in order to win. Which makes him a WINNER, boring or not.
As Randy Couture said: Sylvia fights to not lose, not to win. That makes him boring. He has such a size advantage over his opponents that he should take more risks.
---
i already had this thread going some time ago and the poll was surprisingly close but i just have to say the guy sucks calling fedor a little shit then hugging him like a big ***** when they met
Currently Active Users Viewing This Thread: 1

(0 members and 1 guests)
Posting Rules

You may post new threads

You may post replies

You may not post attachments

You may not edit your posts

---

HTML code is Off

---