Quote:
Originally Posted by
xbrokenshieldx
View Post
I disagree here. Mir is still a top 5 HW in the UFC, and the two fights he lost were against the 1 and 2 guys. Meanwhile, Cain has all but said he is going to sit out and wait for a title shot, and Dana has confirmed that as well. That means the heavyweight title is tied up for 9 months MINIMUM, probably a year. The question then is, what do you do with JDS for all of that time? Give him a can? Or give him a legitimate HW who can solidify his spot as a top HW.

It is a win-win for the UFC. If Mir wins he is right back in the title picture. If JDS wins he is THE top contender. If Mir beats GG, what does it mean? Nothing. He will still be in the same spot he is in now.
I see what you mean... Kongo would be a step down from Gonzaga or at the same level at best. Roy or Rothwell would be too. Nogueira would be ideal, he's still considered top 10 and beating him really is Mir's claim to fame, but him and JDS are buddies.
I guess I see the practicalities, but I'd still be more excited for a JDS vs Kongo match and Mir Vs Gonzaga match than the opposite.
JDS vs Kongo has the makings of a stand up war ... yeah Kongo got caught by Mir, but I still think he is a more versatile and dangerous guy in the standup and a more legit threat to JDS than Mir. Mir would just never get JDS down and get clowned on the feet. And Mir Vs Gonzaga has some very evenly matched standup and ground skills.
Lesnar vs Carwin
Cain vs JDS (for #1 contender)
Mir vs GG
Nog vs Kongo
---
[SIGPIC][/SIGPIC]
I like Mir vs JDS. That fight has relevancy to position in the division. Mir vs GG still leaves both of their standings in limbo win or lose. GG would get more out of it if he won, but it'd just be a reputation bump then any kind of benefit to his standings, considering Mir's current status and if Mir won, whoopie, he beat Gonzaga. Though Mir has dropped in rank, I still think he's a caliber above the GG, Kongo and Nog. JDS makes the most sense, division wise and money/interest draw. I don't think GG or Kongo is carrying much clout with the masses right now, maybe a select few hardcore fans, but nationally, I think their currently HW B-listers.
Super Heavyweight

Join Date: Sep 2008
Posts: 4,364
Quote:
Originally Posted by
Indestructibl3
View Post
Well at the time Gonzaga wasn't that far away from being top 5, maybe 7 or so. Fine if JDS was to have another fight - perhaps give him Cain then. That way, neither wait around.
Velasquez has already stated he is going to wait for the winner of Lesnar vs Carwin.
Quote:
Long gone, I don't know why he's got this rep as being an amazing JJ guy, he have never really subbed anyone at a top level in the UFC. Yeah he won some tournements, but you're not getting punched in the face in those tourneys.

I don't know that he ever was a top level fighter, yeah he beat CC, but look what's happened to Cro Cop now? He hasn't really beaten anyone else that is a top 5 guy. He's a very good gate keeper, that's all.
Uhm. Is Lesnar top level?
Quote:
Uhm. Is Lesnar top level?
Not at his debut he wasn't. He was a top level athlete, but a baby MMA'ist.
Quote:
Uhm. Is Lesnar top level?
Ummm maybe read the entire post, I was talking about GG, not Frank.......
---
Think. It Ain't Illegal Yet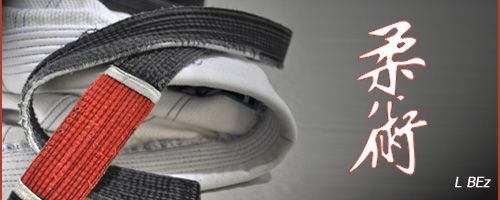 "Discipline Hurts Less Than Regret"
Quote:
I think JDS would tool Mir, Frank has too much confidence in his striking now and standing with JDS is like saying "I would like to have a nap in front of all these people"
Agreed. Everyone said the same about Gonzaga ("no way he'll stand with JDS"). Well tough luck, JDS wants to stand and trade so you're going to stand and trade. Gonzaga easily tossed Carwin down and got side mount but he couldn't touch JDS without getting bucked.
Quote:
JDS hasn't earned a title shot yet, you have to beat someone resembling a top 5 fighter to get a title shot and he hasn't fought one of those guys yet. He has beaten a couple decent guys but Mir is definitely a step up in competition coming off a lose or not.

Also what is JDS going to do just sit around for over a year waiting for his title shot? Lesnar vs Carwin is in July and then Velasquez gets the next shot. If you aren't going to give him Mir then who, Nelson?
Yeah right. JDS has the BEST record at HW in the UFC except for one thing: he won't fight Nog.
The only win making Cain top 5-6? Nog.
The only win making Mir top 5-6? Nog.
And if anyone here thinks JDS wouldn't KO Nog in seconds is out of their mind. It's just that it can't happen because Nog is JDS' mentor.
But if Nog and JDS fought, Nog would be lights out in seconds and then JDS would have to be the #2 UFC HW (but with a much better resume than the champ).
I want the Mir fight badly because it's an easy win for Cigano and it'll put him past Cain and Carwin, where he's been since the start IMO.
---
WAR CIGANO
sig credit to
Limba
lobster train.
Th New, "New" Frank Mir has realized that he needs to go back to the nail & hammer of his game, which is ground & JJ (according to a recent interview; but who knows). Therefore, (theoretically) I don't think Mir would strike with JDS. I think Mir recognized and acknowledged himself to be more powerful then Kongo, more technical then Nog and I don't know wtf with Carwin, but he had some form of reason to stick with striking against those particular opponents. As self-amped up as Mir is, I still don't think he doesn't know JDS is a superior striker. I don't honestly think Frank would beat JDS either way, but I think Mir would revisit his ground game days or at least try to against JDS. Either way, Mir/JDS makes for a better fight then Mir/GG any day.
Currently Active Users Viewing This Thread: 1

(0 members and 1 guests)
Posting Rules

You may post new threads

You may post replies

You may not post attachments

You may not edit your posts

---

HTML code is Off

---