Quote:
Koscheck hater? So first it was about him "faking"injury now you've found another way to hate on him some more? How do you know that it didn't hurt him? Are you Koscheck? No
Yes, I hate Koscheck as a person and I somewhat respect the skills he has. I never changed my opinion, all he did was move his face into Daley's knee. If he feels the need to lay down in agony and try to get a point deduction when he's already dominating the fight, then he gets no respect from me.
How do I know it didn't hurt him? Hmm, well usually when he gets hit with something much harder he doesn't cover his face in pain. How stupid do you have to be to believe his terrible acting?
MMA Fanatic
Join Date: Apr 2010
Posts: 83
Really nice work here, both the right knee and the pics of the cut. I would say the knee definitely hits, although it is highly debatable whether it was intentional or not (shouldn't render a point deduction imo). I remember thinking the whole sequence looked a bit odd during the fight as well as you can clearly see that Kos start pulling away even before the big knee has been thrown.
In any case Daley blatantly did try to throw one hell of an intentional knee which is bad no matter if it hit or not. An on the other hand there is no denying that Kos is a master squinter, even after the blow was thrown after the whistle his first reaction was to sit down and squint some
The whole thing was just a bit messy, but oddly entertaining. Especially Miragliotta almost taking Daley down.
I thought this when the fight was taking place.
tbh, I wish the second knee had connected and KTFO of him, sure Daley would of been DQ'ed but the sick think is, he as much worse that would of been than the cheap shot he threw after the fight it would not of got him a like time ban from the UFC.
---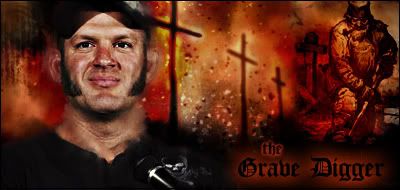 Flyweight
Join Date: Oct 2006
Posts: 205
Following this keenly, Daley was just taking a step back. No way from that sequence of motion that the knee was to hit Kos.

Either way, illegal knee or not, Kos won it fair and square.
Banned
Join Date: Aug 2009
Location: Las Vegas, NV
Posts: 670
Yes I am a fan of Kos (but this was not Bernard Hopkins and his pathetic or rather incredible Academy award performance against a atrocious Jones) but it is almost incredible to be in the middle of a fight like that, all you fighters understand, and then just fake an injury in a fraction of a second, that is impossible. He would have to be setting up that knee and let it just miss him and then perform better than Hopkins (Anthony or Bernard, both superb actors). The odds are just too small for me to believe it, possible, yes. But Koscheck is a fighter and he deserves the benfit of the doubt, especially when he did not need to resort to cheap tactics to beat a guy he owned. Feel bad for Daley though he is a thug, it was not much of a punch, a 6month to 1 year suspension should have been enough.
First time i see it. Seems like Kos wasn't faking it.
Thnx man.
---
.
BELIEVE!
Featherweight
Join Date: May 2007
Location: Pryor Oklahoma
Posts: 1,054
Even if he really did get hit, I would not of cared. If his head would of been sent flying and bounced off the cage I would not of cared. Kos is a punk.
Let's be honest here, it's not like Koscheck doesn't have form for this kind of thing...
Currently Active Users Viewing This Thread: 1

(0 members and 1 guests)
Posting Rules

You may post new threads

You may post replies

You may not post attachments

You may not edit your posts

---

HTML code is Off

---