Jon Bones Jones hasn't beaten anybody yet ... and some how he has this huge hype about him . Hell some people think he should be next in line for a title lol ridiculous. I mean he's good but freak of nature?Jeeze, once he starts beating some guys maybe but when you associate freak of nature its normally about a guy the size of Brock Lesnar or Thiago Alves(because he's huge for his division) etc
Lightweight
Join Date: May 2010
Location: Philippines
Posts: 1,669
Quote:
I dont know why you even continue to post things, you obviously dont take crtisism against your own view of opinions well.

The problem is that you named this thread wrong, If you ask who is the bigger "freak of nature", I dont care what examples you give for Bones Jones, The answer is simple. Brock Lesnar.

A freak of nature isnt consisteded of throwing guys around like you make it out to be, Those are all skill sets and techniques. You keep bring it up and up on how Jones throws guys around and how he has this brute strength. I ask again, Are Hamil and Vera known for their strength? NOPE!

Until he fights a fighter like Rampage, You cant say he has this amazing strength, Until he fights Rashad or Machida, You cant say he has the best speed in the LHW division. I just dont think you really know how the term " freak of nature" is used, it isnt just thrown around for the heck of it.

This has also been said NUMEROUS times in this thread, Bones Jones hasnt faced a top 10 fighter yet, and yet you keep bringing up his techniques and skill sets against average fighters.

*edit* Let me just make a example for you of how you are using the term freak of nature wrong. Lets take GSP for example, even though you cant compare Jones to GSP yet. By your defintion, GSP should be a top listed "freak of nature", He takes down opponents at his will, opponents who are sometimes bigger and stronger then him, he takes them down fairly easily, makes them look childish sometimes. Does that mean he is a freak of nature? NOPE!
OK let me define it AGAIN - "Freaks of nature" means guys that come into mixed martial arts and with
supreme athletic ability and previous non-MMA experience (you can call this part of their skillset if you would like
and anhiliate established MMA fighters in destructive fashion. This previous non-MMA experience is
included in his collective skillsets
. As they continue to learn, train and fight, they likely improve their MMA skillsets as well as their ability to athletic ability in the cage.
Really i thought you just had to lift and you become really strong and then you become a world class MMA fighter
Bones is a freakish athlete with a set of freakish physical gifts in regards to power and athletecism, if you can't recognize that then your not very perceptive. He is a LHW prospect that has all the tools to hang with or surpass the everyone in the LHW, that's my opinion of the prospect. He's strong as hell, a talented wrestler, obviously a quick learner and it's all part of his great, improving
'skillset'. Two days before the fight his weight is about 205 lbs, then he adds some weight be hydrating himself and eating. Two days later he's going to be what like 5 to 15 pounds heavier, who knows. The other guy will likely have added cut and added weight as well to what he's comfortable with.
GSP trains like a world class athlete too, he worked his way to where he is - it's part of his skillset. He was great athlete and he's a strong welterweight before and undefeated till Matt Hughes beat him, he worked harder, and became a stronger better athlete. Apparently he's not comfortable cutting and gaining, perhaps he loses energy or maybe its GSP moral code to not cut weight to stay true to the WW limit. GSP does the same thing to his comfort level.
Ok GSP was a semi-freak of nature, he could do back-flips he had great balancem etc. before he fought his way to Matt Hughes, then he became a full-fledged freak of nature during roung 2. Happy? His gameplan now is to stand a bit, to setup for a takedown, hold the position above all else, try to get some punches without giving up any position, he plays it safe, get the round, finish 5 rounds, preserve his title. He's lucky "Silva doesn't deserve GSP."
Done discussing lame semantics of skillset VS freak of nature.
Amateur
Join Date: Oct 2006
Location: Melbourne, Australia
Posts: 139
Brock Lesnar is not a 'freak of nature', but rather a 'steroid freak'.
Brock Lesnar
Quote:
Lesnar ran the 40-yard dash in 4.7 seconds, a blistering time for a man his size. He has a 10-foot standing broad jump. A 35-inch vertical leap,
http://www.bloodyelbow.com/2008/1/18/172720/885
Think about it stand in one spot and see how far you can jump forward. Lenar does 10 feet and can jump almost 3 feet high. That is insane for a 290 pound man. Lesnar stood out like a sore thumb as a freak at the NFL combine being compared to phenomenal athletes that are his size. If Bones was put through a Combine style comparison with athletes his size I would be he would be nothing more than run of the mill.
---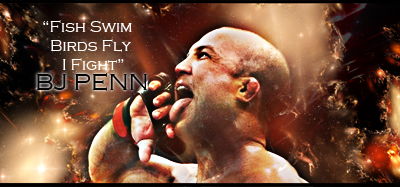 "If you get hit and it hurts hit him back you not knocked out yet."-Joe Doerksen
The Toxic Terrors (FFL)
Demetrious Johnson*Eduardo Dantas*Emanuel Newton*Will Brooks*Michael Page
Brock is more of the freak of nature.

Bones Jones just brings more skills to the table.
I like this, Bones is a future LHW champ, but will outgrow himself to the HW division where he will get lost. Brock is like the Shaq of MMA, a total anomaly because a man that big shouldn't be able to move that fast. And it's yet to be proven but if he has a Mark Hunt chin and Rashad/Fedor recovery, he could truly be a terminator.
---
"Yeah, well, you know, that's just, like, your opinion, man."
Jon Jones has the best chin in the LHW division? We have no idea how good his chin is because no one can hit him. He's like pre-Shogun Machida.
Heavyweight

Join Date: Sep 2007
Posts: 3,705
Quote:
means guys that come into mixed martial arts and with supreme athletic ability and previous non-MMA experience (you can call this part of their skillset if you would like
Honestly, your whole system is broke. Just because guys come into MMA with little FIGHTING experience, and start wrecking people the way Lesnar/Jones do, doesnt mean that are freak of natures.
You think some athlete can come into MMA and do as good as they? Brock has trained in wrestling since he was 5 years old, Jones has also trained in wrestling and other styles of MMA at a very young age. They have developed skills for many many years and arent some new 2 year old breeds that just started training recently.
So by your definition of freak of nature, lets make a example. Lets take a NFL superstar, doesnt matter who, preferably a WR or RB since they are the most athletic, you bring them to MMA and they do good, that means they are freak of natures? SO SILLY! I guarantee you that if you bring some amazing athlete from the NFL, that they would get tooled in the octagon.
your definition of freak of nature is simply skewed.
---
Last edited by Spec0688; 06-05-2010 at

06:32 AM

.
Bantamweight
Join Date: Feb 2010
Posts: 780
Steroids or unknown kid?

I PICK CARWIN!
---
special thanks to
Matt Hughes
Rashad Evans
Shane Carwin
Anderson Silva
and of course Gray Maynard
NPFFL: JDS, Bisping, Rampage, Kampmann
Flyweight
Join Date: Dec 2006
Posts: 319
I would think lesnar is a bit more of a freak if you can even call him one, Bones just has a god skill set and an amazing appetite to learn and excel, but he does kind of remind me of a bigger GSP.

Lesnar rides mostly on his size and strength, which for a 6'4" 290lbs roid freak I would say is on par really with most guys his size. Is he athletic? Yes, but he has been competing his whole life so of course he will be agile, fast, and strong.

10 foot jump is impresive, but if I can jump 10' and I am 5'8". Whats more impresive? I would say the shorter guy who can jump as far.
Currently Active Users Viewing This Thread: 1

(0 members and 1 guests)
Posting Rules

You may post new threads

You may post replies

You may not post attachments

You may not edit your posts

---

HTML code is Off

---