Bantamweight

Join Date: Feb 2009
Posts: 697
Some great words from Mike Bisping
---
"I see myself as the favourite in this fight (against Yoshihiro Akiyama) and if I don't win, then I'll be very disappointed.
"I've been a proud ambassador of UK MMA, I've worked hard and I've helped grow the sport to where it is. I haven't disappeared off to America, like some Mohican wearing people (Dan Hardy) and lived there and trained there, but then come back here and pretend I'm English.
"My roots are here in England and I stay here and I train here and I'm proud to be English. You know, I don't go training in America because the trainings better, but then come here and try and get all the UK fans on my side. I'm English and this is where I'm from and this is where I train".
"I'd love to fight Chael Sonnen. He's looking phenomenal. ...I think personally he's a bit of a tool to be honest. He's awesome at promoting a fight, but he's delusional and he's so far up his own arse it's unbelievable".
"I think if I beat Akiyama well, I think either a rematch with Wanderlei (Silva) or Chael Sonnen or (Nate) Marquardt or whoever the top guys are in line for the title - I want to fight one of them contenders and then hopefully get a shot".
Source
http://www.bloodyelbow.com/2010/9/3/...ichael-bisping
lol, i love Bisping, have done since day one and always will. I love how he gets so much hate for pretty much everything he does/says. I think if he does beat Akiyama which i think hes slight favourite but could go either way, then hes definitely deserves to fight someone whos top 5 and go from there. He has good footwork (excluding the dan henderson fight), good ground game and good wrestling, i just wish he would perform a bit better in the big fights. Cant wait for ufc 120, especially when him and Hardy are sitting next to each other in the press conference.
War Bisping!
Chael is a tool?? BISPING YOUR THE BIGGEST TOOL IN MMA!! Atleast Chael backs his sht up. You dont ONE BIT.! Against B level fighters you look good against A level fighters you look average at best. You have NO place to be challenging Chael. Also SO what if Dan trains in AMERICA?? if the training is better thats what u you have to do to step your game up. Maybe thats why your just a good B level fighter. Your too proud to do whats good for your career because you think training there for some reason makes you less English?? Your such an idiot.
---
Sideways, be honest and tell us how you really feel?
I'm not a fan of the guy myself, but a good interview nontheless.
Quote:
Sideways, be honest and tell us how you really feel?
I'm not a fan of the guy myself, but a good interview nontheless.
Lol
that actually made me laugh irl
---
I would pay good money to see Sonnen smash Bisping.
---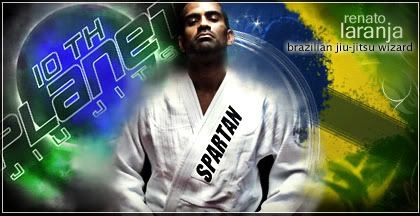 "You have a big word for a guy who don't have a gi right now." - Renato Laranja
Bisping is a trashtalker, nothing else!
---
"Everybody's got a game plan, until they get hit!" - Mirko "Cro Cop" Filipovic/Mike Tyson
RNC - the fighting mans lullaby

Join Date: Sep 2008
Location: Somewhere between Hell and Earth
Posts: 1,849
Hardy is a pretty big WW. . . I'd like to see Hardy and Bisping square off
This has knocked Bisping down in my estimations of him as a person and as a fighter now, Talking shit on Hardy because he wants become a better fighter and be succesful in MMA, weak move on his part. TBH i think Bisping is just jealous of Hardy because Hardy is actually popular in the states and has stole all his limelight.
Quote:
Hardy is a pretty big WW. . . I'd like to see Hardy and Bisping square off
The trashtalk would definitely be worth it. I can practically picture Hardy saying something like "I fought the best fighter in the world for the WW championship, what has Bisping done? Oh yeah, that's right, nothing, his biggest career highlight was getting knocked out stiff by Dan Henderson"
MMA Fanatic
Join Date: Aug 2010
Posts: 60
I would pay $50 for the pre fight trash talk between Sonnen and Bisping and $50 for the card.

I dont know if you could get a more perfect trash talking fight. A staunch Republican and very proud American against a cocky Brit.
Currently Active Users Viewing This Thread: 1

(0 members and 1 guests)
Posting Rules

You may post new threads

You may post replies

You may not post attachments

You may not edit your posts

---

HTML code is Off

---