View Poll Results

: Who will be victorious?

Sean Sherk
11
44.00%
Evan Dunham
14
56.00%
Voters: 25. You may not vote on this poll
***OFFICIAL*** Sean Sherk vs Evan Dunham Pre/Post Fight
---
Please conduct ALL of your discussion in regards to Sean 'The Muscle Shark' Sherk fighting Evan '3-D' Dunham at UFC 119 in this thread. All threads made in regards to this fight will be merged into this one.
---
If this were 2007, I'd give the advantage to Sherk. Although it isn't, and with his modern day game plans and due to the fact that he is aging with a layoff, while Dunham is just rising and getting big wins under his belt, who wouldn't make Dunham the favorite in this fight? I'm thinking Dunham by submission or decision here.
---
Psalm 30:5 "For his anger endureth but a moment; in his favour is life: weeping may endure for a night, but joy cometh in the morning."

Top 3 Favorite Fighters
1. Chuck "The Iceman" Liddell
2. Glover Teixeira
3. Demian Maia
Welterweight
Join Date: Jul 2008
Posts: 2,229
Dunham is the new school well-rounded undefeated MMA fighter whereas Sherk is the old school washed up former steroid user.

Ill take my boy Dunham all day every day.
Real toss-up . Sherk is still good and he can still win fight vs top 10 if he uses his Wresling again . but Dunham just impress me alot with his grappling . I think he won't be able to submit T-rex sherk but will out grapple him like he did to tyson to win close Decision .
---
Dunham by decision. I think that he wont sub Steroid Shark but will out strike and out grapple him to unanimous decision
---
Always supporting:

Frank Mir - BJ Penn - Shogun Rua - Vitor Belfort - Demian Maia - Cole Miller
Bantamweight
Join Date: Feb 2010
Posts: 780
really like to see this end up like hughes v almeida, just because i want to see the muscle shark actually fighting again.
---
special thanks to
Matt Hughes
Rashad Evans
Shane Carwin
Anderson Silva
and of course Gray Maynard
NPFFL: JDS, Bisping, Rampage, Kampmann
Funny how in the preview for this card on cable Sherk commented that all aspects of his game are better than Dunham's.He has more experience and maybe better cardio.Dunham has the advantage everywhere else in my book, and that reach advantage is the dagger for Sherk.Dunham should stuff most of the take downs and pick Sherk apart with his jab en route to a UD.
---
Last edited by glowboxboy; 09-22-2010 at

09:19 PM

. Reason: inc
Sherk is healthy again he says:
Quote:
Sitting on the sideline for 16 months turned out to be a good thing for Sean Sherk (33-4-1 MMA, 7-4 UFC), who meets Evan Dunham (11-0 MMA, 4-0 UFC) on Saturday at UFC 119.
For one, it allowed the former UFC lightweight champion to heal up after a litany of injuries hurt his performances inside the octagon.
But it also allowed Sherk the time to fall back in love with the sport, and he's dying to test himself against the promotion's new stars.
"I'm sitting on the sidelines and watching this sport evolve and everything go on without me," Sherk told MMAjunkie.com Radio (
www.mmajunkie.com/radio
). "It really made me not only miss what I was doing, but it gave me that desire and drive to come back. I've got to be a part of this. I've got to get myself healthy. I've got to get better."
Sherk was supposed to come back on three separate occasions. After a heartbreaking loss to now-champion Frankie Edgar at UFC 98, he was scheduled to meet Gleison Tibau at UFC 104 before he suffered a grade two separation of his shoulder in training and couldn't move his arms for a month. He then suffered a five-stich cut prior to a fight with Rafaello Oliveira which forced him off UFC 108. Yet another injury kept him from meeting Clay Guida at UFC on Versus 1.
By the end of that bad run, the writing was on the wall – either he was going to get healthy, or his career would dwindle away.
"The issue was I just never took time to take care of my body," Sherk said. "I always beat my body up, and then after my fights were over, I never really took the time to let myself rehab and recover properly before jumping back in to another training camp.
"People have been telling me for years and years and years – 'Sherk, you've got to slow down. You're overtraining, you're doing too much, you're not taking the proper rest and recovery.' I always blew everybody off."
Sherk sought out doctors who helped him rehab his injuries, and for the first time in 11 years of fighting, he stayed away from the gym. That meant he could actually watch the sport instead of hearing things second hand from inside the bubble of training camp.
What he saw was a rapid evolution.
"Every time I watch fights, I see these lightweights on TV," he said. "I see these guys throwing down, and I'm just like, 'Who in the world is this guy? I've never even heard of this guy.' And the guy just looks tough as nails. These guys are just coming out of the woodworks."
Dunham is one of those lightweights that's exploded onto the scene to become a serious threat in the division.
"He's a solid, three-dimensional fighter," Sherk said. "I think he's a smart fighter in putting together good game plans. So I think he's going to pose some problems all-around. Every area we get into, I don't see any weaknesses, so for me, I think I'm just going to have to impose my will and impose my strengths. That's pretty much how I'm going to approach this thing."
In his rise to lightweight champion, Sherk used a relentless attack of takedowns and ground and pound to smother his opponents, so it's not hard to catch his drift about the strategy he'll employ against the up-and-comer.
Sherk believes Dunham will jumpstart another run at the lightweight belt.
"The road back to a title isn't that far off," he said. "Dunham is a top contender, and should I get by Dunham, I think I'll end up fighting another top contender, and then I should be looking at a title fight."
For perhaps the first time in several years, Sherk said he's free of the injuries that kept him from using his strengths.
He also has a new appreciation for what he's been missing, and what he's in for when he returns to the octagon.
"To be lightweight champion means something," he said. "It means that you're on top of the toughest weight division in the world, and that's where I want to be again."
Link
---
I think a lot of people have just forgotten how good Sherk is. The short list of people who hold victories over Sherk is a pretty elite list of the two greatest WW's in history, the GOAT LW and the current LW champ. I am hardly ready to say Dunham is ready to join this group. I am much more prone to place him with Griffen, Florian, Franca and Diaz in the group of guys Sherk has beaten.
---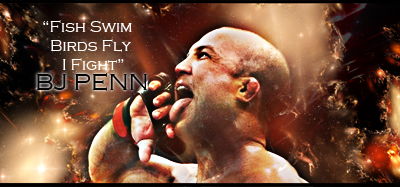 "If you get hit and it hurts hit him back you not knocked out yet."-Joe Doerksen
The Toxic Terrors (FFL)
Demetrious Johnson*Eduardo Dantas*Emanuel Newton*Will Brooks*Michael Page
Amateur
Join Date: Jul 2006
Posts: 161
i am a fan of sherk but the dude is chubby now
---
use to look like a beast, he kind of have a belly now. was hoping he would make another run with the title but things aren't looking too sharp
Currently Active Users Viewing This Thread: 1

(0 members and 1 guests)
Posting Rules

You may post new threads

You may post replies

You may not post attachments

You may not edit your posts

---

HTML code is Off

---