View Poll Results

: Who will win this fight?

Leonard Garcia
2
33.33%
Mark Hominick
4
66.67%
Voters: 6. You may not vote on this poll
***OFFICIAL*** Leonard Garcia vs. Mark Hominick Fight Discussion
---
Please direct ALL discussion regarding Garcia vs. Hominick in this thread. All threads concerning this will be merged into this discussion thread.
Quote:
Round 1 - Referee Herb Dean makes his first appearance of the night as we go live on Versus. Hominick takes the center. Garcia open with a high kick that's blocked. Hominick stalking , and he lands a jab. Garcia firing powerful strikes, but Hominick covering up well early. Garcia scores to the body. Hominick goes to the body and narrowly avoids a front kick. Garcia doing his best early work to the body, but he's staying tight on the cage. Hominick remaining on the pocket and staking. He wobbles Garcia, who fires off a wild counter that misses. He smiles. Hominick continues to press the action. Garcia does land a nice combo along with two low kicks. Crowd firmly in his corner. Lead hook for Hominick.Garcia goes back to the body. Two minutes left. Both guys firing punches. Garcia now starting to land a little more frequently up top. Spinning kick misses for Garcia. Another high kick misses for Garcia. Hominick really pressing forward, but he;s walking into more punches now. Hominick still looks fresh, though. Low kick for Garcia. Close round at the bell, but MMAjunkie.com likes Hominick, narrowly.

Round 2 - Hominick again pressing forward early. Garcia retreating and countering, and he kicks over Hominick's head. Garica winging powerful punches, but Hominick covering up well. Hominick lands to the body and then up top. Garcia swinging out of his shows. Stiff right for Hominick, but Garcia there to answer. Garcia presses forward with a flurry. It's an other "Bad Boy" brawl. Hominick n point with his left hand, and it snaps Garcia's head back. Hominick pinpoint in his strikes. Garcia refuses to relent as he tries to answer. Stiff two-punch combination for Hominick. Jab lands. Hominick lands a left uppercut and a jab. Great technical striking.Garcia leaps in and is popped in the jaw. Garcia lands a low kick and then tries to score up top, but Hominick blocks it. Hominick bleeding from his left ear. Garcia finds success with a few low kicks. Hominick with a lead left. Hominick's jab very crisp. Garcia grunting as he punches, and he delivers a hook to the ribs, but Hominick is largely avoiding damage. Garcia sneaks in a nice right hand in the closing seconds, but Hominick is picking him apart on the feet. MMAjunkie.com sees it again for Hominick, 10-9.

Round 3 - Garcia throwing bombs to open. Hominick covering up well and still pressing forward. Garcia slips on a kick, but he pops right back up. Hominick still using that jab to score. Left to the body lands, too. Garcia throwing with reckless abandon, but Hominick staying out of range for most of the shots. Little blood on the nose of Garcia. He's breathing through his mouth, but he's still got plenty in the tank. Hominick staying compact and landing straights. Garcia thinks takedown, but Hominick shrugs it off. Real pattern to this fight as Garcia tries to lands the homerun shot. Hominick lands to the gut. He drops his hands and is clipped but doesn't flinch. Hominick delivers, and Garcia staggers. Garcia coming up short, and Hominick lands a counter. Hominick slips a pinch and counters. He's extremely sound with his striking. High kick from Garcia just short. One minute, and crowd wants one more desperation attack from Garcia. He's game. Hominick continues to score with the jab. Mad rushes from Garcia can't find a home. Hominick dances away, and MMAjunkie.com sees the final frame for Hominick, 10-9, and gives him the fight, 30-27, in a fight more entertaining than that score would indicate. Hominick with a few push-ups in the cage to prove his mettle. Mark Hominick def. Leonard Garcia via split decision (29-28, 28-29, 29-28).
Link
---
Last edited by HitOrGetHit; 09-30-2010 at

09:42 PM

.
Hominick is taking Garcia to school. It's getting humiliating at this point.
---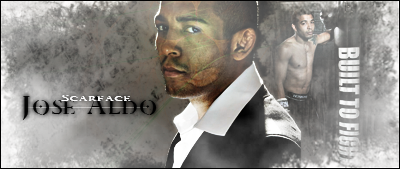 He is just picking apart Garcia. Garcia needs to learn to be more technical instead of just loading up on every shot, or he needs to start taking fighters to the ground and work his BJJ.
Grcia is circiling right into Hominicks right hand....don't know why Mark isn't taking advantage of it.
lol, why doesn't Leonard simply hold his gloves in front of his face? He does realizes he's supposed to block with those two limbs and not his face right?
EDIT: 30-27. Last two rounds were demoralizing. Hominick is a good striker and looked great tonight, but Garcia made him look like a prime Roy Jones.
---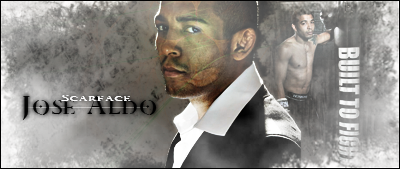 ---
Last edited by Roflcopter; 09-30-2010 at

09:37 PM

.
Garcia's a warrior. God bless him and much love, but uh...Hominick 30-27. Easy decision.
Leonard is a entertaining fighter but nothing more than that- he takes punches to the face and smiles and still can't do anything about it while winging punches that can be seen a mile away.



EDIT: A split??? WTF???
---
How in the ****s sake was that a split?????????????????????????????
Wow I can' believe that one of the judges actually gave the fight to Garcia. Garcia got tooled for 15 minutes.
LOOOOOOL Split decision!

Garcia is the king of favourable judges scorecards. Absolute garbage. Another near Garcia robbery.

Garcia should've lost about 6 fights in a row now.

I'm starting to think the judges are just trolling now.
---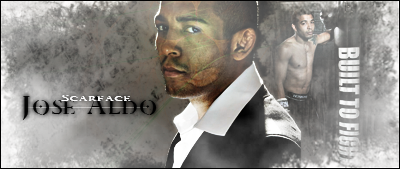 Currently Active Users Viewing This Thread: 1

(0 members and 1 guests)
Posting Rules

You may post new threads

You may post replies

You may not post attachments

You may not edit your posts

---

HTML code is Off

---