Sonnen interview on Anderson mostly, saying he showed him mercy
---
He tries to tell us Anderson hasn't fought anyone. This was recorded the day before the CSAC got him, but they just uploaded it tonight...


---

Join Date: Apr 2010
Location: Following The Path To Jesus Set By His Disciple Vitor Belfort
Posts: 5,111
Sonnen is the man
---
Lol funny. I like the way he described p4p.
He can be funny when you're in the right mood, but I think he repeats himself too much. He needs a new act, like juggling chainsaws or wearing a full clown face paint to an interview once in a while.
That was ******* halirious, lol. The guy is gold, seriously. It's a shame he got busted because he will probably be a lot more quieter. Gem. Rep for the vid.
Amatuer
Join Date: Aug 2010
Posts: 132
I was never a Sonnen fight fan...BUT i did become a HUGE Sonnen interview fan. Too bad he got caught up and busted for PED's cuz he sure ruined a lot of headway he made into being a superstar..
Bantamweight
Join Date: Sep 2010
Location: Florida
Posts: 598
Sonnen needs to focus more on his game and less on the comedy act lol.
He needs to shut his yapper until the suspension is over. Maybe he'll actually take the time to learn BJJ in his time off. Otherwise, he has no real drive to be the best fighter.
---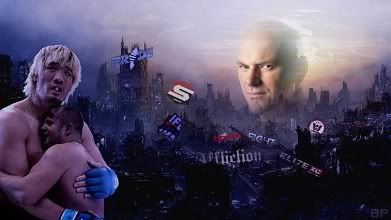 Sig Credit: Unknown
Currently Active Users Viewing This Thread: 1

(0 members and 1 guests)
Posting Rules

You may post new threads

You may post replies

You may not post attachments

You may not edit your posts

---

HTML code is Off

---