UFC 124 card is Weak after Main Event
---
I just looked at whats going to be on PPV...I mean for real, Alves and Howard is about all I have to look forward too, and that's not saying awhole lot. Struve is Garbage, Mcjunkin vs who again??? Stevenson should have already been cut from the UFC!!! This card is garbage IMO...They are just banking on GSP...I hate Dana White, I want to punch his ass in the face. I buy PPV after PPV and this is what I get
.
---
SMOOTH
People will pay for GSP.

Don't cancel the card out though. A lot of time the cards without the big names have the best fights. It's the ones they stack (Dubai) that are usually the most dissapointing.
Quote:
I just looked at whats going to be on PPV...I mean for real, Alves and Howard is about all I have to look forward too, and that's not saying awhole lot. Struve is Garbage, Mcjunkin vs who again??? Stevenson should have already been cut from the UFC!!! This card is garbage IMO...They are just banking on GSP...I hate Dana White, I want to punch his ass in the face. I buy PPV after PPV and this is what I get
.
What are you going on about dude? Struve always either gets KO'd or is in entertaining fights. We have Alves, Howard, Oliviera as well as GSP and Koscheck.
... and you write it off already? I mean, for real??
Nonsense.
Flyweight
Join Date: May 2007
Posts: 202
Lol, Joe Stevenson beat Nate Diaz and Spencer Fisher and lost to top contender Soti in his last three fights and he should have been cut already? Get a clue man.
McLovin vs Bocek
Alves vs Howard
Miller vs Oliveira

should all be good fights, and to finish off with watching Koscheck get beat up? Man, Im more excited for this than 123
---
Jim Miller vs Charles Oliveira is the fight I am most looking forward to in the foreseeable future including all up coming main events, Also there is a great fight in the prelims with Mark Bocek vs Dustin Hazelett that I really hope they show, I think I will check the odd on that one because I have a feeling Hazelett could be a hot favourite having fought some top fighters at 170 and been quite famous for his submissions, but I am going with Bocek all day to win on this one who I think is one of the most under rated fighters in the LW division.
---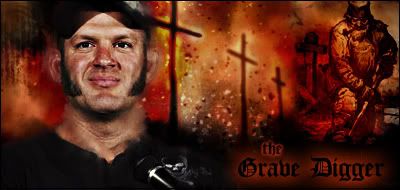 Olivera vs Miller is a decent fight but i agree the rest is weak.
---
Bisping Fan extraordinaire
Velasquez will be back
You're not terribly important to me

Join Date: Jul 2010
Location: Sell me this pen
Posts: 15,507
gsp beating kosheck is enough to make me smile
---
Jim Norton
Nick Dipaolo
Dave Attell
Dave Chappelle
Bill Burr
Joey Diaz
Colin Quinn
Bob Kelly
Rich Vos
Patrice O'Neal
Louis CK
Quote:
gsp beating kosheck is enough to make me smile
and fork over the 50 bucks to watch it live
---
????
Quote:
gsp beating kosheck is enough to make me smile
This fight alone makes it worth a while for me.
Currently Active Users Viewing This Thread: 1

(0 members and 1 guests)
Posting Rules

You may post new threads

You may post replies

You may not post attachments

You may not edit your posts

---

HTML code is Off

---