View Poll Results

: Who's getting cut after UFC 125

Marcus Davis
15
22.06%
Phil Baroni
46
67.65%
Antonio McKee
5
7.35%
Brandon Vera
33
48.53%
Brian Stann
14
20.59%
Jeremy Stephens
2
2.94%
Thiago Silva
1
1.47%
Brad Tavares
8
11.76%
Jacob Volkmann
8
11.76%
other (Mike Brown, Gomi, Leben, etc.)
2
2.94%
Multiple Choice Poll. Voters: 68. You may not vote on this poll
Super Heavyweight

Join Date: Sep 2008
Posts: 4,364
Quote:
Phil Baroni - 13-12 record on a two fight losing streak another loss and he'd be the only .500 fighter in the UFC.
Not quite true as Hunt is 5-7 and is still in the UFC(only due to his contract and not his skills).
Quite amazing when you think about this. Even the bottom suckers in the UFC have like 2-1 win-loss ratios. Reminds you how young this sport is and the talent levels available(although growing quickly).
Also speaks very highly of the UFC imo, the only fighter with a losing record only fights because of a contract situation.
Marcus Davis is fighting at LW? ...... ugh.... it is going to be sad isn't it...
There is one easy pick on this list. Good for him if he proves me to be wrong, but I am going with BARONI.
Light Heavyweight
Join Date: Nov 2008
Location: NC
Posts: 3,059
Davis, Vera, and Baroni will all be cut.
---
Attero Dominatus.
Davis and Baroni will probably get cut.

Vera won't though since he's going beat Thiago Silva.
---
Will make predictions for credits. Please, I'm so broke.
Baroni for sure!
---
.
BELIEVE!
Baroni for sure!!! How in the world did he get on the card?!

I kinda wanna watch the Baroni/Shamrock fight right now! Frank just embarrassed Phil, it was truly epic.

I know some people are also saying Davis but I don't think he will get cut just yet. He's a popular fighter and he is moving down weight classes. If he has a bad performance he could chalk it up to the weight cut - which I think will have a serious affect on him. That and he's fighting Jeremy Stephens...not an easy fight
---
Last edited by kc1983; 12-19-2010 at

11:14 AM

.
Davis won't be cut after his first fight in LW. Also he is a big draw in Ireland.
---

Fedor, Mir, Lytle, Serra, Hendo, Chuck, Minowaman, Maynard, Forrest, Hunt
Pickett, Cerrone, Matt Brown, Bisping, Weidman, Barnett, Lawler


Phil Baroni - 1
Jeremy Stephens -2
Tavares - 3


Baroni if he loses will be on 3 fight losing streak

Stephens will be on 2 fight losing streak and he isnt a huge draw

Tavares is undefeated but losing to Baroni is enough to get cut in present.
---
Bisping Fan extraordinaire
Velasquez will be back
I think Davis will probably retire if he loses, it was on his mind in his last loss vs Diaz.

Broni will get cut.

There's also a good chance the loser of Vera/Silva will get the boot as well.
---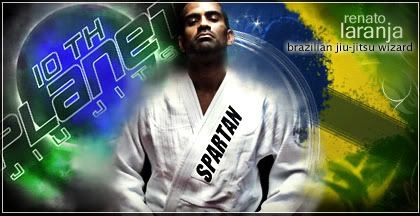 "You have a big word for a guy who don't have a gi right now." - Renato Laranja
Currently Active Users Viewing This Thread: 1

(0 members and 1 guests)
Posting Rules

You may post new threads

You may post replies

You may not post attachments

You may not edit your posts

---

HTML code is Off

---