Yeah I was disgusted by the fans at this event, all the booing, even if its a shite fight they are still fighting and trying to entertain the fans, booing is not cool!
---
Arlovski beats Werdum by unanimous decision

MMA record 12-5-0
The Vegas crowd sucks, the booing was bullshit. Go watch boxing if all you want to see is headshots.

The UFC is smart getting out on the road to places like Florida, Ohio, Texas, Montreal, London, etc..
Yeah - the booing was pretty bad, and made it seem like a solid show was actually a disappointment. Despite the booing, the Cote fight was interesting, both for fans of Cote and MMA in general. Cote was finally able to put it together and chalk up a win - before it started, when I saw him being cornered by both DellaGrotte and St. Pierre, and then when I saw him land that first leg kick with authority, I knew he'd been listening to his trainers (and considering how good his trainers are, that means a lot.) Then he executed an outstanding strategy against a dangerous counterattacker - jab, kick, back away, jab, cross, clinch to avoid the counterpunch. Not exactly visually dynamic, but still enjoyable.

Then you've got the Jackson / Eastman fight, which again, was maybe not stunning but certainly solid. Booing totally out of place here.

If the others were not, Mirko Filipovic's fight was stunning. He's as technically masterful a striker I've ever seen - I almost wet myself when CroCop threw those jabs. His arms are so straight you could level a shelf with them.

And Lutter / Silva - regardless of my stance on Silva's elbows, which I think were illegal - was a good fight simply because of what didn't happen - I fully expected Travis Lutter to embarass himself in the Octagon. I expected him to leave his corner and promptly be knocked as cold as yesterday's breakfast. But he didn't. Not a spectacular performace, to be sure, but not really all that bad (relative to my expectations).

But what's gonna stand out? The booing from fans hungry for blood. Sigh. I guess that's just the way it is, sometimes.
---
"What's crazy about standin' toe-to-toe and saying 'I am'?"
- Rocky Balboa
Flyweight
Join Date: Oct 2006
Posts: 435
maybe they should raise the lowest ticket prices a bit so it wouldnt be retards that go but real fans? I dont know, i find the booing completely unnecessary. i know you paid a lot of money to be there, but **** if you're goin to boo just dont go .
Quote:
Originally Posted by khaldun007
maybe they should raise the lowest ticket prices a bit so it wouldnt be retards that go but real fans? I dont know, i find the booing completely unnecessary. i know you paid a lot of money to be there, but **** if you're goin to boo just dont go .
I don't think more expensive tickets are the answer. Just because you have money, doesn't mean that you aren't an ignorant ass. Perhaps you should have to do an IQ test at the venue before entering, or have fighters who aren't on the card patrolling the venue kicking the shit out of people who want to be idiots.
leaving vegas is the perfect solution
here's my analysis:
Booing in the U.S.A contributing factors:
1. cultural:
Like it or not, Japanese culture is known to be more reserved, very courtious and... PATIENT.
an evidence of their patience? SUMO
It also helps that Japan goes a long way when it comes to the Martial Arts Tradition, they appreciate it more, I guess.
While American culture is known to be more assertive and vocal.
2. new fans: It is my assumption that majority of UFC fans nowadays are new thanks to TUF. Go to bars and watch a UFC PPV, and you know what I mean. I won't take it against them though, we should just educate without being
d1ckwad fanatics
(you know who you are), and just chill. Because if you take a step back, you'll realize that extreme fanaticism is just plain funny, no different than American Idol.
So, majority of new fans are still not on a level where they can appreciate the BJJ/wrestling/grappling, they are more drawn to something they're familiar w/ like slugging(no wonder Leben was so popular). So once they don't see that: BOOOO!!!!
3. wins vs. performance
On the fighters side, this is where you can separate UFC from Pride. UFC puts more value on wins while Pride on performance. You see a lot of good UFC fighters imidiately get the boot once they collect losses cough' Loiseau, Diaz..etc. (but what about Pointon? I don't know either)While you see a lot Pride vets still there even if they have losing records just as long as they put up a good fight everytime they step in the ring. UFC fighters are more pressured to get the win, at all means...w/c leads to more conservative fighters...cough, Tim "I got alot riding on this" Sylvia (I guess being a sissy is now termed as a "gameplan" cough, Eddie Sanchez), while Pride fighters can have the piece of mind that their jobs are not in jeopardy, as long as they leave it all out there in the ring...so they can be more aggressive, w/c the fans love. UFC is more impatient on fighters that are losing..so fighters are tentative at times so...what do you get? BOOOO!!!
But all is not loss here, hope that UFC will follow suit in pursuing aggressive fighters.
4. The Yellah! card!
CroCOP (on sanchez)- "I thought the ref will punish him because he kept on running away"
Sorry, Mirko...you're not in Pride anymore,so "he can do whatever he wants". And that's the name of the game.
Again, consevative fighters are protected in the UFC w/c agitate the impatient fans.
I hope it all ties up, if not, don't f@ckn crucify me.
After watching the fights, my friends and I were upset at the booing in general. We came to the conclusion that maybe it had something to do with being in Las Vegas(as others have mentioned). Seeing as the events are held in casinos, we wondered how many real fans were there. Casinos "comp" everything they can give away to people that spend serious amounts of cash gambling...Now with all these "free" tickets people get, they may not be true MMA fans. Instead we get these classless retards that boo when they don't see "action". Couple that with tons of free booze and you get the result we heard on Saturday. Just a theory/2 cents .
---
Fighters I enjoy watching:
Fedor
Quinton "Rampage" Jackson
Martin Kampman
Jake Shields
Thiago Tavares
Urijah Faber

Joe Rogan NutHugger...and proud of it
MMA Fanatic
Join Date: Feb 2007
Location: Oxford
Posts: 13
Some evolutionary philosophy for you.

Sport arises from a desire to play. It becomes popular because people love to watch it...IE there are always more watchers than players. If people dont like what they see and they "BOO" this puts the players under pressure to perform for the crowd and give them what they want to see. Those who do so become the crowd favorites and are not booed but instead cheered. Cheering for a player gives him confidence, confidence makes him win. So then it seems the perfect fight is seen in the collective minds of the fans and by expressing their feelings on the fight by cheering/booing they steer the fighters towards the perfect ideal of a fight. The fan's seem to be right so far because the most dominant guys are gonna be strikers with crazy sprawl talent who hardly get taken down, and who when they do get taken down have the skills to win it on the ground. Its a big generalisation though but its the way i see it going.

So statistically the fighter who does not please the crowd is more likely to loose in the long run, regardless of how drunk or ignorant the crowd are.
Watch the crowd favorites and see if i am right.
Maybe some fighters should try get the fans on their side a bit more. Some guys seem to just do it naturally...GSP for example.
Though i hate intoxicated ignorance very very very very much myself.
Quote:
Originally Posted by kds13
i wasnt really surprised to hear the booing. i watched in a bar and couldnt hear it, but then i watched it again online this morning. i really only understand the booing during the cote fight...he should have finished it and didnt. but hey, a wins a win. booing during the rampage fight was lame. i understand why the booed lutter, but did he really need any more bad sh*t to happen to him?

overall the booing was retarded, but i'm learning to expect it from the audience of ufc ppv's.
It just bugs me when people put stuff like "I'm learning to expect it from the audience of UCF ppv's". 1st off I don't like the booing anymore than anyone else, but to say that it's the ufc audience is just lame. You can go to any sport in almost any city and people are going to boo.
I hate the way you guys will always make it out to be the ufc's fault one way or the other. It's just annoying.
Complain about the booing and stop with the ufc audience sh*t.
---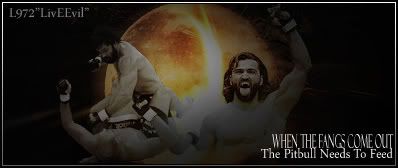 Currently Active Users Viewing This Thread: 1

(0 members and 1 guests)
Posting Rules

You may post new threads

You may post replies

You may not post attachments

You may not edit your posts

---

HTML code is Off

---