View Poll Results

: Was the Crocop fight stopped to early?

Yes, he should have let it go a little longer
17
45.95%
No, good stoppage
20
54.05%
Voters: 37. You may not vote on this poll
Megaweight

Join Date: Apr 2006
Location: Everett, MA
Posts: 5,961
Quote:
Originally Posted by Shodaddy
I think it was stopped prematurely, but Mazzagatti was just looking out for Eddie Sanchez's safety. Just think about what could have happened in the second round. Not good.
But I still think he should have let CC land a few more shots to seal the deal. I dont ever want to see a fighter get hurt but I just think a few more blows from the mount would have been a good stoppage. I agree it looked like Eddie was ready to quit but if he wanted to quit he coulda tapped. It isnt a ref's job to say " Sanchez isnt gonna win this fight, so Im gonn save him punishment by stopping it" he is only supposed to stop it when a fighter can't intelligently defend himself. And at that point Eddie was still doing that.
---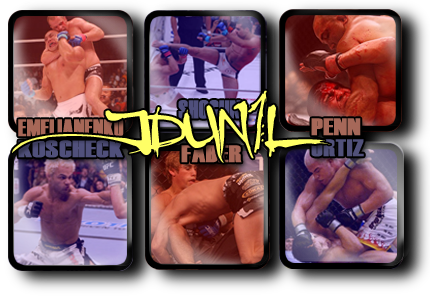 Mancrushes
1.Shogun
2.BJ
3.Fedor
4.Kos
5.GSP
Im in Porno's
Quote:
Originally Posted by brownpimp88
I agree with Herton. Sanchez didn't complain with the stoppage so neither should we, and Mazzagatti probably saved him a week or two for recovery.
You are probably right at that one.
---
You can't have everything. Where would you put it?
Favorite Fighters:

Chuck Liddell
Rich Franklin
Diego Sanchez
Quote:
Originally Posted by jdun11
Am I the only one who thought that Sanchez was still intelligently defending himself? I thought he could have given Eddie at least 15 more seconds to get outta there. Mirko seemed to have forgot he was allowed to rain elbows down on Eddie's grill. He was landing shots but nothing I would consider fight stopping blows. Did anyone else think it was a bit premature to stop it when he did?
Was it a bit premature? yes... Would Cro cop have won anyways? absolutely
---
Tell me what I cannot do... and I will prove you wrong."- Royce Gracie
Flyweight
Join Date: Oct 2006
Posts: 435
im going to say that it wasn't an impressive stoppage, but a good one nonetheless. i would rather have had a KO kick, but oh well .
Currently Active Users Viewing This Thread: 1

(0 members and 1 guests)
Posting Rules

You may post new threads

You may post replies

You may not post attachments

You may not edit your posts

---

HTML code is Off

---