Join Date: Mar 2010
Location: NC.
Posts: 9,815
Quote:
Oh, What bollocks doth spill from the members of the halloed MMAF.
aye verily. ( i don't know what bollocks means)
---
I'm favoring Randy in this one. We saw how Rampage controlled Machida in the clinch & against the cage, and Randy is the master of clinch dirty boxing.

Also Randy took the Iceman down, ya know one of the best sprawlers in MMA, if he wants Machida down, I'm going to say he can get him down.
Quote:
I agree, Couture could definitely clinch him against the cage. The question is if he get's a chance seeing as Lyoto is so elusive and always moving.
That's true but Lyoto looked more than mortal against Rampage, who seemed to clinch him rather easily.
---
Think. It Ain't Illegal Yet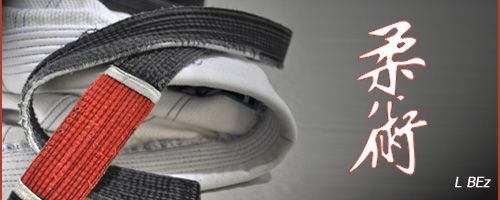 "Discipline Hurts Less Than Regret"
Flyweight
Join Date: Nov 2010
Posts: 324
Quote:
Machida should not be ranked above Jones. Machida's effectively on a 3 fight losing streak, and on the way down, whilst Jones is unbeaten in the UFC (ignoring the ludicrous DQ) and the most promising fighter in all of MMA. My rankings would go:

Shogun
Rashad
Rampage
Jones
Machida

Though the winner of Forrest/Franklin could legitimately move into the Top 5 with an impressive victory, especially if Forrest takes it, considering he already has wins over Rampage and Shogun, and won 2 and a half rounds against Rashad before getting sloppy. Say Forrest finishes Franklin, he'd definitely get into the Top 5 ahead of Machida for me.
Jones and Machida over Bader? is this a joke?
Losses to Shogun and Rampage has you higher than wins over Jardine and Lil' Nog? Better yet
wins over Vera and Matyushenko who BOTH lost to Jardine and Lil' Nog respectively put you ahead of the guy who beat those two?
Really? At this point, Machida is 6, Bader and Jones are both ahead of him. Bader is the number 4 guy right now, until Jones breaks his face next month.
---
Always rooting for: Bisping, Shogun, Jon Jones, Daley, Hardy, Sonnen, Fedor, Couture, Jacare.
Banned
Join Date: Apr 2009
Location: Manchester
Posts: 5,115
Wow, Randy should be careful what he wishes for.

Machida is going to maul him. I think he could come out and devastate him in the first round.
Currently Active Users Viewing This Thread: 1

(0 members and 1 guests)
Posting Rules

You may post new threads

You may post replies

You may not post attachments

You may not edit your posts

---

HTML code is Off

---