I wouldn't be shocked if Vera actually requested to be released. Refocusing and getting some wins strung together could be the best thing for him. He's still pretty young.
I really dont think UFC should be cutting fighters like Vera simply for losing to Randy, Jones and Thiago. I find it quite dumb and like someone mentioned it doesnt do anything positive for the LHW division.
Is that it for him? He said he wanted to retire at LW and now he's cut.
Edit: Should have read the whole link, he's gonna go on.
---
Rookie Hammer Squad 2015
Frankie Edgar - Dominick Cruz - Jorge Masvidal - Cat Zingano - Holly Holm
Very was going to be out due to injury's on top of being unimpressive, it makes sense
---
Sig credit to my Homie! limba!
Uncrowned P4P Kingpin
Jon "Bones" Jones
WAR ANTHONY PETTIS! WAR HENDERSON!
Quote:
Originally Posted by
KillerShark1985
View Post
Fair how, can someone please explain to me how this improves the LHW division?
How would keeping him be fair? He's lost how many fights in a row now? Dana releases these fighters so that they can go and pick up a few wins in a lesser known organization, and he's typically the first one to give them a second crack at the big time if and when that happens. We've seen it a million times now. The door certainly isn't closed forever, so I've little idea why you're so at odds with the situation. If anything, it'll be good for Vera. If he can string together a few wins in the minors, it'll do wonders for his confidence and he'll be back. If he can't, then tell me... what value does he bring to the UFC's LHW division?
Your earlier assertion is absolute bunk. To claim that the UFC LHW division is heading down a similar path as the HW division is ridiculous. I don't think you appreciate just how stacked this particular division is, and I suggest you go and have an actual look at the roster, because yours is a claim absolutely no one else would make. The UFC's LHW division is headed towards disaster... right... the gospel according to a SF fan, I imagine. I'm not even going to argue it with you, because I won't validate such a ridiculous notion by lending it actual thought.
Best of luck to Vera and the other released fighters. I'm certain we'll see a few of them again.
I don't think this is a big deal for Vera. He'll be able to seal a win or two outside the organization and they'll bring him right back in. Despite not fulfilling his potential, he comes to fight and you need that in any division. He needs to brush up on his takedown defense so he can better utilize his striking, and regain his confidence on the ground instead of going into turle-mode. He'll be back and I'll look forward to his fights back in the UFC as always.
Bout damn time....
---
Think. It Ain't Illegal Yet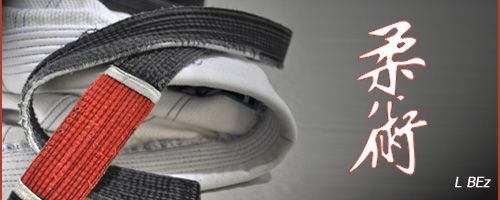 "Discipline Hurts Less Than Regret"
Banned
Join Date: Aug 2010
Location: Idaho
Posts: 2,848
Glad to see both guys cut.

Vera doesn't have the mental fortitude to compete in MMA, and McKee got what he deserved.

It is one thing to put on horribly dull fights and win, but McKee, after all his trash talking and claims that he would beat BJ and Frankie goes out there and puts on a horribly dull preformance against a C level fighter and loses.
Quote:
Originally Posted by
KillerShark1985
View Post
Bad move by the UFC imo, its ok cutting good fighters if they suffer a few losses if your plan is to bring in better fighters and give them the air time if they can do better.

Yet all I have seen the UFC do over the last year to the LHW division is cut and lose fighter after fighter and fail to bring in new better talent to replace the fighters they have lost, the HW division is already in ruins because of this type of policy, and now the LHW division is following the same path.
The UFC added these LHWs in the last 12-14 months, I don't remember the exact date all of them made their debut or in Blackledge and Nedkov's cases, signed.
Phil Davis, Cyrille Diabate, Alexander Gustafsson, Stanislav Nedkov, Alexandre Ferreira, Lil Nog, Fabio Maldonado, Tom Blackledge, James Te Huna, and Karlos Vemola.
It's a mix of prospects, journeymen who worked their way up, and veterans on multi-year win streaks.
Could they have kept Vera and let other fighters beat him to make their name? Sure. But they could have kept Chuck around for the same purpose. There are other gate-keepers prospects can fight.
---
Some people think that they can convey either a philosophy on life or a complex political statement using a signature on the internet. I'm not one of them.

Currently Active Users Viewing This Thread: 1

(0 members and 1 guests)
Posting Rules

You may post new threads

You may post replies

You may not post attachments

You may not edit your posts

---

HTML code is Off

---