Silva = huge money train.

GSP = GIGANTIC money train.

Dana isn't going to let them fight, because one of them would have to lose, and that would partially derail one of the money-trains...
---
Defecato, ergo sum.
Leading the Thiago Silva bandwagon
Flyweight
Join Date: Sep 2010
Posts: 394
Quote:
Do you have nothing better to do than to pick arguments on the internet? By saying a fighter will win on the ground, that means that he will be able to take his opponent down and keep him down, regardless if its a stoppage or not.

Its like saying whoever faces Lesnar will have to win on the feet, does that mean that I am saying they will KO Lesnar everytime? No. I am saying that they have to keep it standing and win on their feet. Stop reading too much into things and stop trying to pick arguments.
Picking arguments? I assumed in my response to your first post that you meant by decision because the chances of him winning any other way on the ground was unlikely, which like you said yourself, winning on the ground can be through a stoppage, so really you agreed with me. It wasn't like I put words in your mouth that you said that GSP would GnP silva out or submit him in my response to your first post. I said the opposite.
The word "win" can equate to any possible means to get to a win. I wasn't reading too much into anything. It's hard to read too much into something that's not even specific such as just saying GSP would win on the ground. For instance, in the Sonnen/Silva fight, couldn't we all agree that ultimately, Silva won on the ground even though he got his ass beat in the process of doing so? Silva won on the ground in that fight, which is the same thing you said about GSP. All I asked for at first were specifics, man. Moreover, this is a forum. If you can't stand people asking you what you actually meant, and if you don't like people, in your words, "pick arguments" with you, especially on such an opinionated topic, then don't post.
Lightweight
Join Date: May 2010
Location: Philippines
Posts: 1,669
Quote:
Originally Posted by
KillerShark1985
View Post
Only question I have is why do some people get so hyped up over this fight, GSP does not belong at MW he is the perfect example statue of a WW so why don't he just remain where he is as it is his rightful place even if he does clear the division again.
Because no one really cares about GSP VS BJ Penn III or GSP VS Fitch II. Tag line,
this time i'll knock them out, maybe
.
There's a #1 and a #2, both close in weight. That's a super fight, best VS best.
Quote:
Originally Posted by
KillerShark1985
View Post
And as for Silva he really is a fine example someone who should be a LHW yet sucks down to compete at MW, I would actually much rather see him fight not just Shogun but Rash or even Thiago Siva or even Rampage, in fact **** it I would even rather see him fight Randy Couture or Tito, dam then there is the mouther of all fights Jones vs Silva, yes thats it never occurred to be before right now but Jones vs Silva at LHW lets see that over GSP vs Silva any day, or any other fighter listed.
Jones would destroy anyone in LHW, it's just a matter of time till he gets the belt IMO. Anderson could take the rest of the division, sure.
Quote:
Because no one really cares about GSP VS BJ Penn III or GSP VS Fitch II. Tag line, this time i'll knock them out, maybe.
One day someone will come along at take the at belt from GSP and it will shock the world, no telling who it will be but everyone loses sometimes, knowing the UFC they will probably just give him another instant rematch like they did with Matt Serra, but it will happen again at some point, they just need to keep the division thriving and finding new talent, and forget the myth that you need to clear the division out before you get a title shot for some new title fights in that division, just a couple of good wins in that division now shoudl be getting you a title fight imo.
---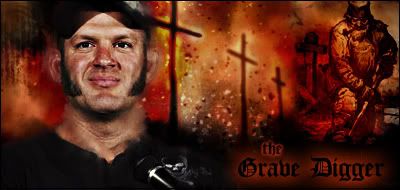 This "super fight" doesnt do anything for me.

Besides the winning streaks of both fighters i'm not sure whats so alluring about this.
Join Date: Oct 2009
Location: Ohio
Posts: 2,719
This is one of those fights where there are a lot of possibilies.

However, GSP, while being a great all around fighter has only one option to win this fight: Hold down a stronger, equally explosive (possibly more?) opponent, who has great JJ for 3 rounds.

No one in their right mind thinks GSP can stand with Silva. GSP's peppering style doesn't compare to Silva's technical power style. GSP could throw a thousand jabs and Silva wouldn't have to block more than a handful. To my knowledge only 4 MWs in the UFC have secured top position for any period of time. (correct the wrongness if it exists on that one, having trouble remembering that far back!)

There's little question that GSP could get the takedown. He's taken down WW wrestlers, why would his technique diminish assuming he moved up to MW, or to a catchweight, to fight Silva. The big question is can he secure and maintain top control? I believe its possible, given ample time to achieve the proper mass of a MW, he COULD secure and hold the top position.

Another area of concern is GSP's chin. Sonnen was taking Silva (an injured Silva at that) down at will, yet Silva still put him on his back with a beautifully timed elbow as Sonnen came in, which put him in top position over Sonnen. Serra KOed GSP with one punch followed by GnP. I defy anyone to prove Serra hits as hard as Anderson Silva. If Silva landed the same shot Serra did, or an equally powerful elbow/knee on an attacking GSP. It would be the end of the fight.

My opinion: Silva by KO/TKO. He has enough weapons to finish GSP. But I don't think it would be a shutout and if GSP actually came in a legit MW, I could be as wrong as wrong can be.
---
Sig courtesy of that photo-matic magician limba
Quote:
I went out the way that I fight. I went out on my shield. Thatís it. Done. --Chuck Liddell
Quote:
My goal is to end my opponent --Carlos Condit
It sounds more and more like poor Yushin Okami is going to get screwed out of his shot yet again.

He and Soti should form a club
As much as i want it to happen i have come to the conclusion that , GSP losing is just too devastating(a big income loss) to the UFC he does huge numbers so avoiding all unnecessary risks is essential(i.e fight out of comfort zone). The same applies to Silva he isnt the best PPV guy in the world and is arrogant and has had some huge stinkers on PPV , alot of people love him and id say alot maybe more dislike him , the UFC promote him as the P4P king losing to GSP will just ruin that and then what are we left with an arrogant guy who has had some stinkers which people remember and now isnt even the so called P4P king , his already average PPV numbers will be worse , its just not really in a business sense a viable option for the UFC to take this risk , its a business decision just like Lesnar on TUF , max out their profits from each fighter and dont try and harm the cash flow in any way if it can avoided.

Why fix something that aint broken ( i.e harm one fighters rep or their tag and then the aftermath their PPV numbers fall .)
---
Bisping Fan extraordinaire
Velasquez will be back
---
Last edited by Sambo de Amigo; 01-12-2011 at

09:52 PM

.
Amateur
Join Date: Oct 2008
Posts: 167
Quote:
We know GSP isn't gonna stand and trade with Anderson. So the only question is if he can get him down and hold him down long enough to win. And I say he can't.
well then, I guess that's finally settled.
Curitiba Food and Liquor

Join Date: Dec 2006
Location: NY
Posts: 16,176
Thanks guys, for clearing this up for me.
---

Sig Credit to Toxic

Currently Active Users Viewing This Thread: 1

(0 members and 1 guests)
Posting Rules

You may post new threads

You may post replies

You may not post attachments

You may not edit your posts

---

HTML code is Off

---