View Poll Results

: Who will win?

Mark Hominick
15
93.75%
George Roop
1
6.25%
Voters: 16. You may not vote on this poll
Join Date: Jun 2009
Posts: 20,899
***OFFICIAL*** Mark hominick vs. George Roop Pre/Post Fight Discussion
---
Please direct all threads/conversation regarding this fight into this thread. All other threads will be merged into this one.
MMA Fanatic
Join Date: Dec 2008
Posts: 59
Bantamweight
Join Date: Jan 2011
Posts: 926
War Hominick! Their is alot more on the line for Hominick regarding this fight, its more than just win or lose. He gets a title shot against Jose Aldo in home territory with a record setting crowd in attendance. Of course I want Hominick to win and that he is healthy to stack the Toronto card. I will be paying closer attention to this fight because I want to see the Jose Aldo fight in Toronto happen. I currently am living in Canada teaching Muay Thai classes and training my BJJ and I was at London,ON recently and talked with Sam Stout, he is a nice dude. Im guessing Hominick is similar since they are close friends.
I don't know why...but I'm calling Roop with the upset.

The improvements he seems to have made in his standup in the UFC are amazing.
---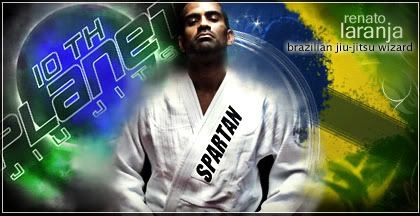 "You have a big word for a guy who don't have a gi right now." - Renato Laranja
I hope the pressure won't affect Hominick.
He knows that a win guarantees him a shot at the title, in Toronto.

That would be huge for him.
He needs to clear his mind and focus 110% on Roop, who isn't a walkover.

I'm picking Hominick by UD!
---
.
BELIEVE!
Hominick by 2nd rnd TKO lets do this!
---
Favorite Fighters:
1.GSP
2.Shinya Aoki
3.Miguel Torres
4.Lyoto Machida
5.Kenny Florian
Awesome stoppage and good show of restraint by Hominick as well. He just made Roop look awful.
---
Favorite Fighters:
1.GSP
2.Shinya Aoki
3.Miguel Torres
4.Lyoto Machida
5.Kenny Florian

Join Date: Apr 2010
Location: Following The Path To Jesus Set By His Disciple Vitor Belfort
Posts: 5,111
Just like that.

Roop wouldn't have even made it to hominick if he was a few feet further away.
---
DAAAAAMN!!!

How awful is Roop's striking!

Huge reach advantage over Hominick, but didn't do shit!

Hominick looked great, but i think he'll play the role of Roop against Aldo...
---
.
BELIEVE!
Currently Active Users Viewing This Thread: 1

(0 members and 1 guests)
Posting Rules

You may post new threads

You may post replies

You may not post attachments

You may not edit your posts

---

HTML code is Off

---