Flyweight
Join Date: Feb 2009
Posts: 285
UFC 125 does 350,000 buys
---
http://www.snarkfights.com/2011/01/s...ments-and.html
Quote:
UFC 125 was a barrel scraping effort for the promotion that has gone mostly glossed over. Nearly 6,000 tickets were comped and over 1,000 went unsold for an event that took place in Las Vegas, Nevada -- the modern Mecca of MMA. Preliminary reports on the event's pay-per-view buy rate have it tabbed at only 350,000 buys.
Worst buyrate for a UFC title fight since UFC 90. Now I know why Rampage and Frank Mir are on the undercard for the rematch.
---
Last edited by MatParker116; 01-16-2011 at

02:05 PM

.
The rematch will do better numbers. Believe it or not, the casuals buy in to what the media and the hardcore fans are saying about the fight.

Every hardcore fan was dumping on the fight, calling it garbage so the casuals didn't buy either.
---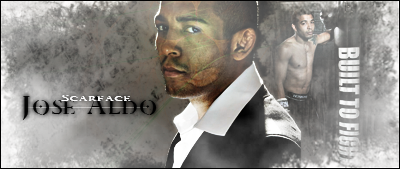 Nobody wants to see two featherweights punch eachother 5,000 times.
---
Fedor Emelianenko!!!!
I'd hate to be someone who missed out on this.
---
Rookie Hammer Squad 2015
Frankie Edgar - Dominick Cruz - Jorge Masvidal - Cat Zingano - Holly Holm
Super Heavyweight

Join Date: Sep 2008
Posts: 4,364
A lot of people missed some great fights if that is the case(that source looks sketchy and I see it mentioned no where else).
Heavyweight

Join Date: Sep 2007
Posts: 3,705
UFC 125 had no big names.

Edgar and Maynard, no one knows of them much or are not interested in them. Edgar was really under the radar in many peoples eyes(casual fans) until he beat BJ Penn.

It was a great main event, and many of the casual fans missed out but this just shows us again that the UFC needs big names to sell even a good PPV card.

Thats why Brock,GSP,Rampage and a few others make the big bucks in the UFC.
Bantamweight
Join Date: Jul 2010
Posts: 769
If i had to pay for the ppv i wouldnt have bought 125, turns out it was amazing.
Luckily we get all UFC events for free because it is banned on television
Not surprised by that number. I'm in Atlanta and there was no buzz whatsoever about this card.
Neither guy is ever likely to be a draw like BJ Penn was, but the rematch should gain much more interest. Not surprised the arena didn;t sell out because the ticket prices in the US are pretty damn high, but 350k PPVs is weak.
Currently Active Users Viewing This Thread: 1

(0 members and 1 guests)
Posting Rules

You may post new threads

You may post replies

You may not post attachments

You may not edit your posts

---

HTML code is Off

---