MMA Fanatic
Join Date: Sep 2010
Posts: 25
Quote:
Looks like someone has a little McDirty envy!!!

for someone who doesn't *like* these kinds of posts, you certainly put a tremendous effort into ripping into me. I wont respond to you after this cause it seems like you're trying to make it more of a personal matter.

I understand that your main man McDirty isn't what he was hyped up to be but please try to relax a bit.



If you need a nap to relax, maybe we could call McDirty to put you in a McDirtyteen and put you too sleep for a little bit.....Putting Jobbers with no cred to sleep is what he does best!! 12 jobbers in a row!!


Je suis francais, I apologize for the spelling mistakes.... Maybe you could give me lessons on how to spell correctly someday.
As I don't like these kind of topics then doeasn't that already imply that I have something personal against your posts? Isn't it then natural for me to "rip" in to you so to speak? And your efforts to bash Cody McKenzie are just a little pathetic if you ask me. I don't care that he lost as he really isn't "my man". And I don't know about you but I don't recall anyone hyping him... Maybe you just don't understand the meaning of that word or something.
And my main problem isn't with your grammar as I know that mine is not perfect either as I'm not a native speaker and I'm also from europe. It's more with the way you come out as a bit of a douche and state illogical armguments and make statements that don't make sense. But spending time on you is probably a bit of waste but I hope next time you come up with something like this please don't post it
Quote:
I'm a big fan of undertalented overachievers.
WAR M C K E N Z I E !
and yves looked pretty damn good too. I wonder how that match with Guillard would have gone.
I as well, I'm a big fan of Joey Beltran. The epitome of undertalented overachievers.
---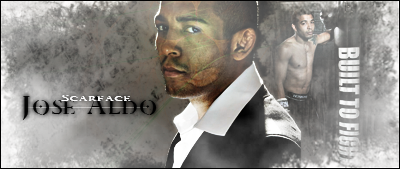 Posting to tell the OP i was the one that negged you.

Not that I disagree but for making fun of his name without having any reason for it.

DIrty what? He didn't have a shower before he fought?
I am interested in watching him fight because I like his personality and think it is funny how he subs so many people with that one move. I thought Yves would wreck him though because he isn't a very good fighter and was impressed with how well he did in the fight. He isn't a bad fighter and you can't really say he isn't a UFC caliber fighter because plenty of guys who aren't as good as him get fights in the UFC. He isn't a title relevant fighters is all. Neither are guys like Ross Pearson, Pat Barry, and Matt Brown but that doesn't make me not want to watch them fight.
Homicidal Maniac

Join Date: Apr 2007
Location: Houston, Texas
Posts: 6,193
Thread closed

1.) No reason for this thread there was no hyping this guy up on the forum (if so very little )

2.) this is just a really unneeded thread

3.) plus the thread was just really stupid and hurt my head to read
---
Over! 2,000,000 Views!
Currently Active Users Viewing This Thread: 1

(0 members and 1 guests)
Posting Rules

You may post new threads

You may post replies

You may not post attachments

You may not edit your posts

---

HTML code is Off

---