hes not cocky anuff, hes too nice for my liking, hes annoyingly nice to the point its sickening. too goody goody. though hes one of my favorite fighters becuase i love the way he fights. there isnt a guy in the lhw division that can stop his wrestling, and he' s looking to brutally finish you standing or on the ground, from begining to end. he'll get the belt soon, and he'll have it for a long long time. i cant wait till the ufc starts feeding him the top 5, so the people that cant see talent and greatness beforhand, can be shown how simple and close minded they are. some people can see the writing on the wall far ahead of others.
---
I only live by 3 rules: Eat Twat, Smoke Pot, and Smile Alot
---
Last edited by JoshKnows46; 01-25-2011 at

04:16 PM

.
He doesn't come across cocky at all IMO.
---
Top 10 Favorite Active Fighters
Anderson Silva
Jon Jones
Anthony Pettis
Pat Barry
Matt Mitrione
Gunnar Nelson
Mark Hunt
Carlos Condit
Chris Weidman
Rory MacDonald
I think he's just overly confident, which may come across as being 'cocky'.
---
Thanks to limba for this AWESOME sig
I would say that JBJ is quietly arrogrant. He's doesn't resort to the in your face type of talk that guys like Koscheck and Tito display, but a lot of it is suggested through the controlled things he says rather than how he says things and his soft spoken demeanor sort of helps in that aspect. Which is clever if you don't want anybody calling you up on it, but I think more people see through that than he thinks.

Also, I sort of disagree with Spec that you see a fighters true emotion after some controversy. It wasn't too difficult for Bones to remain calm and humble when he knew that he just singlehandedly destroyed Matt Hamill in front of everyone. He knew that people wouldn't look at it as a blemish and just tried to use the situation in order to appear more nice than he may or may not be. I wonder if he'd have sill been nice had it been him lying on the floor with blood over his face. I think the guys who can still get up and shake their opponents hand after a good beating are the TRUE humble fighters. Fighters like Rashad after the Machida knockout and fighters like Forrest after his fight with Rashad.

I'm a fan of the guy personally. I enjoy watching him fight and I think he has a very bright future, but I can tell when somebody is arrogrant and he is at least a little bit. The controlled way he answers questions and the fact that he knows he is an an articulate speaker shows me his self awareness and for a guy hwo must know how hot he is in the MMA world right, well, i guess you can't blame him for being arrogrant.
Quote:
I don't think cockiness in a fighter is necessarily a bad thing. In fact I'd say to some degree it's a requirement.

It's the fake nice guy humble routine that I don't like.

I haven't figured Jones out yet. The Clark Kent glasses in interviews seems a bit much and I haven't forgotten that he passed on nog, a decision that a good businessman would have made more than a hungry fighter.

still... for some reason it's hard not to like the guy.
That wasn't even true.
---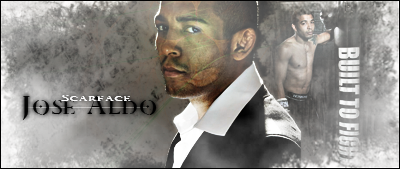 He isn't cocky he is confident in his skills.

Join Date: Mar 2010
Location: NC.
Posts: 9,815
Quote:
That wasn't even true.
According to dana he was one of several fighters who passed after forrest dropped out and Brilz stepped up.
I can't find it but I heard him say it. Maybe at that events post or something.
---
Heavyweight

Join Date: Sep 2007
Posts: 3,705
JBJ passed on Nog because it was on short notice, he didn't like the idea of going in there without a full training camp.
lets see. hes 23 years old, already the best lhw in the world, he's bigger faster and more athletic than all his opponents, he's never came close to losing a fight, and he just beat 6 ufc caliber fighters worse than they ever been beating in their lives without breaking a sweat, not to mention he trains with rashad evans and gsp on the regular, and has the best minds in the game for gameplans, in his corner. pretty tough not to be confident, no one has ever come close to humbling him and i honestly think no one ever will. he might get caught with something later in his career, but no ones ever gonna beat him up in the lighthw division, and im sure he knows this more so than me.
---
I only live by 3 rules: Eat Twat, Smoke Pot, and Smile Alot
---
Last edited by JoshKnows46; 01-25-2011 at

04:53 PM

.
No, he is not. Nothing he said or did so far supports the thread question!
Hate on him all you want.
Just makes him even more popular!
The more you hate, the better!
Haters are feeding him with motivation to go in the cage and smash some heads open.
F___ YEAH!
---
.
BELIEVE!
Currently Active Users Viewing This Thread: 1

(0 members and 1 guests)
Posting Rules

You may post new threads

You may post replies

You may not post attachments

You may not edit your posts

---

HTML code is Off

---