Will this thread be brought up to prove how wrong you were after Silva picks Vitor apart? Yes. Yes it will.
---
mad props: Toxic
if this goes past the 3rd round vitor i think will gas and even if andy lol gets kod no chance he will quit cmon now.
Bantamweight
Join Date: Sep 2010
Location: Florida
Posts: 598
I was going to neg rep after reading the 1st post but then I found out I couldnt because I already neg reped for the "After Anderson loses to Belfort, will people use this excuse?" thread, which was also a stupid troll thread to. Why dont you get off vitor's nuts so they have room to breathe during the fight?
Quote:
Though I'm 100% certain Andy will suffer a TKO this Saturday, I'm unsure whether or not he'l fight again. My best guess is he won't. I thought I'd share that upcoming troubling scenario with the many fanboys Andy has running rampant in this place.

My next question is, what will life without Andy be like for Andy's many fanboys? Has anyone considered spearheading some type of support group for this cause?
Will you ever dare show up here again after Silva get the KO over Belfort.
Before I go any further you can take retarded response you may have involving the assumption that only fan boys would believe Silva is going to take this fight and shove them straight back up your dumb ass because seriously they only make you sound like even more of an idiot.
The fact is that Silva is a far more dangerous strike than Belfort, and despite not having a great performance in this last fight if Silva shows up at or even near his best then this will be an easy win for him.
---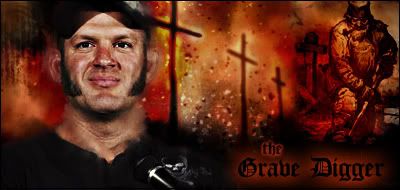 The OP is funny. I'm far from a Silva fanboy. I'm a huge GSP and Sonnen fan and am kinda meh about Silva. I do recognize that he is one hell of a fighter though, and Vitor is tailor made for Silva's style. Silva will pick Vitor apart, and we'll see one hell of a KO or TKO.

At the OP, stop trolling.
Flyweight
Join Date: Nov 2010
Posts: 324
He won't retire.

I do hope Vitor wins though, as it effectivley cancels Silva/GSP and gives Okami, who should be fighting Silva on Saturday his well deserved title shot.
---
Always rooting for: Bisping, Shogun, Jon Jones, Daley, Hardy, Sonnen, Fedor, Couture, Jacare.
I dont see Andy losing and if he does he wont retire. He'll probably get an immediate rematch.

What in the world makes you think he'll retire after his first loss in the UFC? or are you just trying to be silly?
Banned
Join Date: Nov 2010
Posts: 93
Quote:
vitor would ko mike tyson in his prime with 1 punch and george foreman with a jab
we don't know that would happen.
Banned
Join Date: Nov 2010
Posts: 93
i've rushed to the scene and have taken so many of u little chicks under my wing for nourishment, yet you've flamed me like a backyard chicken and not treated me like the mother hen i've been. so from now on i won't be concerned about your well being after andy's loss. just send andy love letters pleading him to run back to dana.
Banned
Join Date: Aug 2007
Location: banned
Posts: 0
It depends if Vitor beats him after working his way back to another shot at Andy, cuz he ain't winning this fight....
Currently Active Users Viewing This Thread: 1

(0 members and 1 guests)
Posting Rules

You may post new threads

You may post replies

You may not post attachments

You may not edit your posts

---

HTML code is Off

---