Quote:
Originally Posted by hpulley4
I saw Chuck at the LV airport late (late! almost Tuesday) Monday night while I was waiting for my flight to leave. His left before mine (it was Tuesday before I got out of there).

I think Chuck is great but he is NOT a big guy at all. Walking around if he wasn't the UFC LHW champ I wouldn't think he was that dangerous a guy, mohawk or not. Beating Randy and Tito he showed he was really good in the UFC last year but Mirko (the guy I was REALLY hoping to see at the airport) and Fedor are much bigger guys and Chuck would really have to pack on some xyience to win against either IMO.

Harry
Fedor is not that big either. I've never seen him personally but from what I hear you wouldn't think the guy was the best fighter on the planet.
---
"We tend to scoff at the beliefs of the ancients. But we can't scoff at them personally, to their faces, and this is what annoys me."
Flyweight
Join Date: Oct 2006
Posts: 208
Quote:
Originally Posted by buo
Yeah Chuck!!! Its about time you take some risk and test yourself!!! This is one of the things Wandy has over Chuck...Liddell doesn't go out of his 205lb comfort zone. I hope this is not all talk.
Well said......repped.
Megaweight

Join Date: Apr 2006
Location: Everett, MA
Posts: 5,961
Fedor is my boy and favorite fighter but I think Chuck would stand a much better chance against him than he would against Crocop. He would literally have zero chance against Crocop. Barely a punchers chance IMO.
---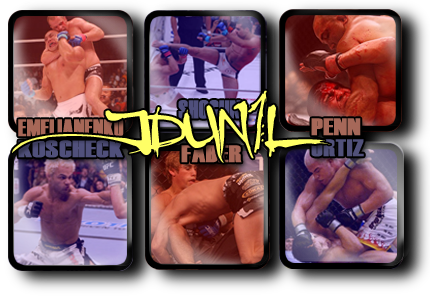 Mancrushes
1.Shogun
2.BJ
3.Fedor
4.Kos
5.GSP
Im in Porno's
Quote:
Originally Posted by EC_Raider_07
Fedor is unbeatable.

Fedor eats bullets.

Fedor would kill Bruce Lee and Chuck Norris at the same time if they had AK 47's and full body armor.

Fedor could beat God and Satan in a fight.

This pretty much is the attitude I see from people all over the internet. Remember, this is MMA. Anything can happen. You all should know better...
Good humour, and totally agree with everyone treating Fedor like god. He is an amazing mma fighter, but it gets a lil much sometimes. However in saying that I believe Chucks massive punches would not be as effective with Fedor.
I WISH that Chuck could fight Crocop in 2007, though Dana wont make it happen since he'd be afraid of Chuck getting owned. Though I think Chuck could very well get that lucky shot..
---
Currently Active Users Viewing This Thread: 1

(0 members and 1 guests)
Posting Rules

You may post new threads

You may post replies

You may not post attachments

You may not edit your posts

---

HTML code is Off

---