Vitor Belfort Making Weight?
---
So with all this hype leading into the fight with Anderson, how much would it suck for him to miss weight? He had a hard time getting to Franklinweight. I know he's made 185 before, but if he had a hard time making 195 (he came in at like 196 1/4 at 103) what makes everyone so sure he'll make a weight 10lbs lighter and if he does, can he do it without being drained? 103 was almost a year and half ago.....

Not really sure my question, but just thinking(read typing) out loud.

Well I guess here's a question, if Vitor misses weight than proceeds to go out and finish Anderson early what will the reaction/repercussions be?
---
Think. It Ain't Illegal Yet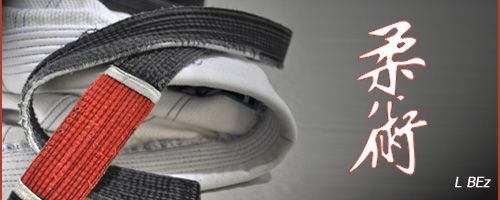 "Discipline Hurts Less Than Regret"
Vitor's been working with Mike Dolce in preparation for this fight, so making weight shouldn't be an issue...
---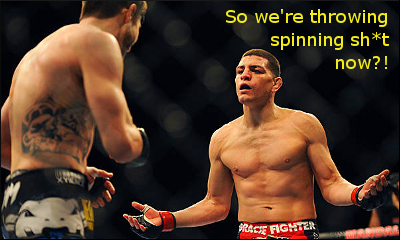 Amateur
Join Date: May 2010
Location: California
Posts: 134
Quote:
Originally Posted by
softythenicetrl
View Post
YEAH, WHO'S YOUR DADDY, ANDY!! AND NEW, UFC MIDDLE WEIGHT CHAMPION OF THE WORLD, THE PHENOM, VITOR BELFORT! ANDY WHO, ANDY GRIFFITH?! PHENOM, PHENOM, PHEOM! PEOPLE, DID I WARN ANYONE THIS WOULD HAPPEN?! SOMEONE PLEASE REFRESH MY AMNESIC MIND, WHAT WAS IT I SAID? DID I SAY VITOR WOULD WIN THIS? WHAT DID I SAY? IT SEEMS LIKE I MIGHT HAVE PREDICTED THIS. COULD SOMEONE REMIND ME OF WHAT I SAID WOULD HAPPEN?


You wanted to know about reactions. That will be mine.
My eyes. They bleed...
On topic. Never really thought about Vitor not making weight. I'm sure he will make weight as it is a championship bout and he seems focused and serious. Although, wasn't there a championship bout that was declared not so, because a fighter did not make weight? Was it one of Andy's fights?
I don't remember Vitor not making weight. I think he's gonna be fine.
---
Rookie Hammer Squad 2015
Frankie Edgar - Dominick Cruz - Jorge Masvidal - Cat Zingano - Holly Holm
Amateur
Join Date: Oct 2010
Posts: 173
If I was a huge Belfort fan I'd be worried about him making 185, after all its been over 2 years since he made 185 and struggled to make 195 against Franklin....even if he does make the weight he will need to finish Silva within the first 2 rds IMO cuz his gas tank wont be full enough to go 5 rds.

First I heard Dolce is with Belfort for this camp, source?
Well the fact that he's almost a year and a half to shed that mammoth 10 lbs gives me some small hope
he probably was not hitting the sauna hard when he was going for 195, since he had been 185 before. just my guess.....

but i dont think he will have a problem making weight, i dont think he has in the past, so im not worried.
---
Made by DP
R.I.P. Evan Tanner, you will be missed....
WWNPHD?
I might be mixing this up with someone else but Vitor didnt really have trouble making 195 - they said he took multiple attempts but as i recall attempt 2 and 3 involved him taking off his shorts and necklace and then he made it. Don't think he had to ask for the extra 2 hours to make weight.
Lightweight
Join Date: May 2010
Location: Philippines
Posts: 1,669
He made MW the two fights before Franklin. And against Franklin, he had a hard time, but he still made weight. Unless he's injured or retarded, he'll make weight.
Currently Active Users Viewing This Thread: 1

(0 members and 1 guests)
Posting Rules

You may post new threads

You may post replies

You may not post attachments

You may not edit your posts

---

HTML code is Off

---