Quote:
I saw it in a press release but it would have to be in there someplace, the NSAC is the only commission Ive seen announce it.

It came out the same time they reviewed a lot of the ref and judging guidelines but Im just not sure on the date.


P.S. I know the actual announcement was posted here someplace as well.
I remember seeing it on here.
Edit: might of found it, was further back then I thought and doesn't actually say if it passed (quick google search says it did). And no wonder slapshot thought it was posted here, hes one of the guys that posted it.
http://www.mmaforum.com/general-mma-...le-fights.html
Quote:
NSAC adds 5 round non title fights.
Quote:
Out of the blue today came news that the NSAC will be meeting on August 19 to vote on a number of proposed rule changes outlined in this document (.pdf). One of the more note worthy proposals in the document is a provision which would allow certain non-title fights to go for five rounds. The changes are italicized.
2. A championship contest of mixed martial arts or any other mixed martial arts contest or exhibition which the Commission considers to be a special event must [be] not exceed five rounds in duration.
There's quite a bit of debate going on with this issue. Bloody Elbow and Cagewriter are both in favor of the change. They're arguing there would be more decisive finishes, and for those bouts that still went the distance, there should at least be a more conclusive winner. Fightlinker on the other hand disagrees. They're afraid if the commission allows promoters to book five round non-title fights, they would eventually become the norm which could lead to too many rounds like boxing.
Personally, I like the idea if it's used appropriately. Two fights off the top of my head that should have went five rounds were Liddell-Silva and Franklin-Henderson. It wasn't a big deal before Chuck and Wanderlei fought because everyone figured one of them would end up knocking the other out. That didn't happen though. Instead, we got a three round war and both were still standing at the end. It wasn't a title fight, but given the history between the two it kind of felt like it was, and really, who didn't want to see two more rounds? Franklin-Henderson was a bit different in the fact that it was just a really close fight. It wasn't the best fight in the world, but if it had been five rounds, maybe there would have been a more decisive winner thus sparing us from having to see it again in September.
If it's used only in main events or co-main events on pay-per-views or other major events, I'm all for it. While they may not be title fights, some fights have a little more luster to them than your average undercard bout. This would be a great way to recognize that and give us fans who spend $50 for the pay-per-view a little something more on the shows that don't have a title defense on the card. Plus, if it passes, the UFC could adopt the rule in the UK. I'm sure they would appreciate it. They've never seen a live five round fight that didn't take place at five or six in the morning.
By the way, the NSAC will also be voting on limited instant replay for incidents where fight ending blows are suspected to be fouls as we saw in the Johnson-Burns and Cro Cop-Al-Turk fights.
http://www.mmaconvert.com/2009/07/28...-title-fights/
---
The Reigning, Defending, Undisputed MMAFNPFFL Grand Master Champion of The Universe!!!
---
Last edited by dario03; 02-09-2011 at

03:10 PM

.
From Keith Kizer just now...
Quote:
As far as MMA contestants going from 3 to 5 round bouts, it is not any different than boxers going from 4 to 6 to 8 to 10 to 12 round bout. We look at skill, experience and match-up.
I am still not really convinced about the reasoning here but there ya go.
---
Everybody good, plenty of slaves for my robot colony?
Quote:
Im still confused at what there is to pull off?
They fact that they might do this? This isn't 100% going to happen is it?...
---
Sig credit to my Homie! limba!
Uncrowned P4P Kingpin
Jon "Bones" Jones
WAR ANTHONY PETTIS! WAR HENDERSON!
Quote:
Originally Posted by
Machida Karate
View Post
They fact that they might do this? This isn't 100% going to happen is it?...
The ability to make non title fights 5 rounds was already put in place.
Its 100% up to Dana now.
This is seriously the best news I've heard all year bar none.

I've been clamouring for this for ages.

I'd be happy as hell if they started this effective immediately and Fitch and Penn was 5 rounds.
---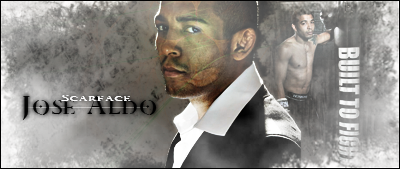 Banned
Join Date: Oct 2009
Posts: 7,811
I think I remember Dana saying, that it is only up to him and the UFC. If he says yes, let's do it
Then we would probably see them tomorrow.
Quote:
I don't really understand the reasoning here. It seems like limiting the length of fights is a safety issue, and what's the difference between a title fight and a non-title fight in terms of safety? If it's too risky to let non-title fights go to 25 minutes, why let title fights go 25 minutes? It's a strange thing.
Wise man!
You are so right!
---
.
BELIEVE!
Featherweight
Join Date: Aug 2010
Location: Sydney
Posts: 1,099
The more 5 round fights, the better IMO.

It is a far better reflection of who actually wins. Most guys these days spend the first half of round 1 warming up and only end up fighting for 2 1/2 rounds.
I like this. I think big fights should be 5 rounds. Fights like Fitch/Penn and Rampage/Evans.
Currently Active Users Viewing This Thread: 1

(0 members and 1 guests)
Posting Rules

You may post new threads

You may post replies

You may not post attachments

You may not edit your posts

---

HTML code is Off

---