Lightweight
Join Date: May 2010
Location: Philippines
Posts: 1,669
I think my first thread in this forum was that question, with the underlying ranking as Silva and JBJ being #1 and #2 LHWs in the world.

I think if GSP V Silva had happened last summer as it should have and Silva was fighting at LHW (as should have happened),... we would have seen this fight or would see it soon
Quote:
He could but not likely to happen anytime soon.
This about sums it up but more than likely also means its never going to happen.
I think there is probably a 2 year opening at best before ether Jones move up to HW or Silva retires and if it don't happen in the next year the less and less likely this fight will become.
It does rain some future shadow down on the LHW division when you look at the list of future title contenders, should Jones win the division really dried out, Rash wont fight him, everyone else is past there prime and falling sharply or quite bluntly over rated, Forest vs Franklin about summed up what is left to expect for that division and its quite sad when the division used to be so stacked.
---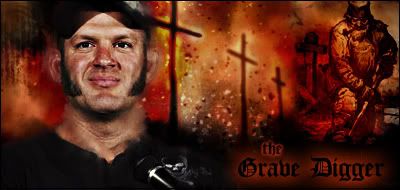 MMA Fanatic
Join Date: Feb 2011
Posts: 8
and I thought serdoggers were dumb
---
Quote:
He's going to beat Shogun. And he'll lock the belt like GSP and Silva. When he does, could he ever face Anderson Silva?

I personally think he could be one of the few men on the planet that could beat Silva....(keep in mind I'm saying that as a silva fanboy, who's hanging from his nuts).
your an idiot just kill yourself
---
Anderson Silva Is The G.O.A.T.[FONT="Arial Black"]
Could he?! - Definitely!
Would he?! - Definitely!
Will he?! - I really hope so!
---
.
BELIEVE!
Quote:
I love Jones and all but he's not ready for Shogun. By Jones's age, Shogun had accomplished so many titles and defences and just has way more experience and knowledge of the sport then Jones. It's gonna end badly.
Shogun won the Pride title at 23, Jones fights Shogun at 23.
Quote:
Shogun won the Pride title at 23, Jones fights Shogun at 23.
The similarities are there:
1. Shogun was 23 yrs and 9 months old when he fought for/and won the Pride Middleweight Grand Prix!
Jones will be 23 yrs and 8 months old when he faces Shogun for the UFC LHW belt!
2. Shogun had his first proffesional fight when he was 21 yrs old.
Jones had his first proffesionl fight when he was 20 yrs and 9 months old.
3. Shogun was 11-1, when he fought for the Pride MW GP Belt.
Jones is going in his fight against Shogun with a 12-1 record.
(The only difference is Shgoun lost by Sub against Babalu and Jones lost his fight against Hammil due to a BS decision).
And it feels like the guys Shogun beat on his way to that first title shot are bigger names that the ones Jones beat so far.
But:
1. those were different times
2. different fighting organisation
3. different rules (soccer kicks, wich Shogun loved/loves)
4. ring, not cage
I can't wait for the fight!
---
.
BELIEVE!
If JJ wins it will be because of the ring rust accumulated by Shogun. And the AS thing is a pipe dream at best...
Amateur
Join Date: Oct 2008
Posts: 167
I predicted Jone Jones would easily beat Shogun. And I also predicted he will lock his weight division down, so what about a Jon Jones vs Anderson Silva fight?

I know it cannot happen right now, but still, I predicted BEFORE the shogun fight that he already had the skills to beat Silva. Now, after the shogun fight, do you also see this truth?

I'm saying this as a man literally hanging from Anderson Silva's nuts. I'm a huge spider fan.
Amateur
Join Date: Oct 2008
Posts: 167
Quote:
your an idiot just kill yourself
An idiot who was right about the Shogun fight and the Bader fight.
Flyweight
Join Date: Apr 2007
Posts: 257
I think Jon Jones is the answer for Anderson Silva at 205.
Mark
Currently Active Users Viewing This Thread: 1

(0 members and 1 guests)
Posting Rules

You may post new threads

You may post replies

You may not post attachments

You may not edit your posts

---

HTML code is Off

---