Hatsu Hioki, Jon Olav Einemio potential UFC signings in the near future.
---
http://www.fightline.com/fl/news/2011/0225/536909/
Quote:
According to MMAFighting.com, the UFC is close to adding two new fighters to their roster.

In what would be their second fighter acquisition related directly to the slow collapse of Sengoku Raiden Championships--the UFC recently re-acquired up the services of middleweight Jorge Santiago, who had recently terminated his contract with SRC--UFC matchmaker Sean Shelby told MMAFighting.com today that the UFC is interested in signing highly ranked Japanese featherweight Hatsu Hioki, regardless of the amount of space on the UFC's post-WEC merger roster.

"If Hioki wanted in the UFC, I would be happy to have him," said Shelby. "Because of the way the merger is, my roster is full. I wasn't looking to add talent until June or July, but I would make room for Hioki at any point."

Sporting a record of 23-4-2 with notable wins over Jeff Curran, Mark Hominick (twice), Rumina Sato, and Marlon Sandro, Shooto lightweight champion and SRC featherweight champ Hatsu Hioki has spent most of his career competing for the Shooto promotion in Japan. He is a Brazilian jiu-jitsu black belt and has earned four of his victories by KO or TKO, eleven by submission, and eight by decision. All of his four losses have come by way of decision.

Also according to MMAFighting, the UFC is close to picking up the services of 35-year old Norwegian heavyweight fighter Jon Olav Einemo. A Brazilian jiu-jitsu black belt, Einemo trains with Team Golden Glory and holds the distinction of being the only man to have defeated Roger Gracie in the Abu Dhabi Combat Club Submission Wrestling World Championship, an event which he went on to win in 2003. The 6'6" Einemo sports a record of 6-1, with his only loss coming via decision against Fabricio Werdum. He has won five of his bouts via submission and one via TKO.
Hioki!
Signing Hioki would be huge in not only signing the best Japanese fighter on the planet, but also in signing a young prospect for the FW division. With Hioki, the UFC really doesn't need anyone outside of the organization except maybe Warren.
---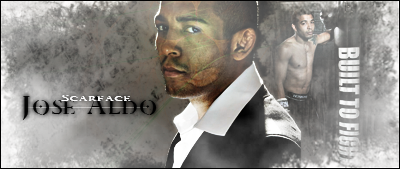 Hioki would be a great signing. Him, Khalidov and Sandro would be the 3 from Sengoku i would want the UFC to pick up.
---
Sandro inked with Bellator.

Nothing of value was lost.

Sandro's great but he's too big for FW and he's pretty old.

He'll only have 2 or so years left at his peak.
---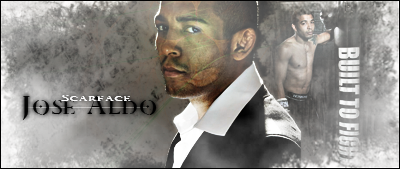 Khalidov then! That guy has got mad skills. One loss in 4 years to Jorge Santiago, who he also TKOd in 2 mins before that. He also has one of the nicest Hook Kicks i've ever seen.
---
Banned
Join Date: Oct 2009
Posts: 7,811
That would be awesome!

But otherwise I really hate to see whats happening over there right now.. and more would like to see Sengoku and Dream mixed and Hioki in Japan and not in America.
Hioki is a great sign for the UFC, but I liked him better when he was a champ with a belt cuz thats more points for my ffl team. :P
---

Hioki would be a stellar pick up, the FW division needs some depth quickly.
---
vBookie Record: 16-9

Current vBookie Bets:

Currently Active Users Viewing This Thread: 1

(0 members and 1 guests)
Posting Rules

You may post new threads

You may post replies

You may not post attachments

You may not edit your posts

---

HTML code is Off

---