MMA Fanatic
Join Date: Feb 2011
Posts: 92
While its a mess if you rank, because fighter A beats fighter B, fighter B beats fighter C, then fighter C turns around an beats fighter A. It is nice because there is alot of pairity in the division. You can rank guys in the 5to 20 range in many different ways because many of those guys have similar records.

Then there are the WEC guys. It's hard to rank them because we really don't know how they will match up against UFC mainstays. I mean the fact is the WEC Lightweight division overall was a notch below the UFC overall. But how will nthe top guys do? Pettis has looked great and has alot of potential, but did he look better because he was fighting lesser competeion or he he just that good. Until he proves himself in the UFC it's hard for me to rank him real high.

Barboza looked great and he is someone that I think will do great in the future but he is hard to put in the rankings with a 1-0 record.

Here's my rankings
1.) Frank Edgar
2.) Gray Maynard
3.) Jim Miller
4.) Sean Sherk
5.) George Sotiropoulos
6.) Clay Guida
7.) Melvin Guillard
8.) Dennis Siver
9.) Kurt Pelligrino
10.) Evan Dunham
11.) Joe Lauzon
12.) Matt Wiman
13.) Nic Lentz
14.) Joe Stevenson
15.) Anthony Pettis
16.) Benson Henderson
17.) Gleison Tibau
18.) Cole Miller
19.) Donald Cerrone
20.) Mark Bocek
21.) Ross Pearson
22.) Jeremy Stephens
23.) Thiago Tavares
24.) Spencer Fisher
25.) Charles Oliveria
Amatuer
Join Date: Nov 2006
Posts: 113
I think soti was never up there. He has shown a lot of potential but he hasn't really fought any top tier fighters to justify being any more than 9 or 10 imo. and his lost on sat. night showed how good he really is/isn't. he still needs some time to develop his skills.
I think he would absolutely get destroyed by any of the top 5 lw's.
Quote:
Originally Posted by
morninglightmt
View Post
One loss and Soti isn't even up there now? :P
He's still 14-3 with his only other losses coming to Kyle Noke (who fights at 185) and Shinya Aoki via DQ.
Siver may have put his name in the hat with his win over George, but I really don't think he'll ever be in the mix for a title. George on the other hand I think can regroup from this loss, only his first so far in the UFC, put together a few more solid wins and be right back in the title picture.
Lightweight
Join Date: Dec 2008
Posts: 1,651
lol isnt this why ppl are in love with the LHW division? that at anytime any1 can beat any1...but this makes the LW division a mess? no, it makes it entertaining...but now they are lacking the one elite fighter better than all of them...and this i dislike...just like the LHW division...there isnt a clear #1
fact is though, LW division right now is the deepest most competitive and interesting one
Yes, the LW division is a mess... which is why it is so fun to watch. WW is boring, MW is boring, I WANT A FREAKING MESS FOR A DIVISION!!!
---
Rookie Hammer Squad 2015
Frankie Edgar - Dominick Cruz - Jorge Masvidal - Cat Zingano - Holly Holm
MMA Fanatic
Join Date: Feb 2011
Posts: 92
Quote:
Yes, the LW division is a mess... which is why it is so fun to watch. WW is boring, MW is boring, I WANT A FREAKING MESS FOR A DIVISION!!!
Yes LW and LHW are similar in that their is alot of pairity. It makes the division very entertaining to watch. I bet antalyist hate it though. It makes it hard to make yourself sound intelligent when discussing the division.
I have to agree MW is pretty boring because its the same few guys at the top and no really exciting up and comers.
I have to disagree when it comes to the WW division. While GSP seems to be head and shoulders above the rest, there are a ton of exciting up and comers which could make the division very exciting in the future.
The division is so stacked that I don't think its that important to have a great run in this division, upsets in this division are going to happen due to the large number of quality and dangerous fighters there are trying to stake there name in the title race, as they clash they are going to be people considered in the title run who fall.

For the record I don't think its going to be easy for anyone to hold a long title run ether, as they do come through its going to be just as hard for the champ as it is for the contenders to overcome each other, and I don't believe there is a huge gap in the top 5 or even 10 in this division anyone could beat anyone on there day and that is showing.

I don't think its a bad thing for the division tho, there are tons of exciting fight with so much at stake to be seen in this division and I don't think it matters who takes the title shots, if your coming of 2 wins over other top contenders that should be enough right now at getting in there because with so many dangerous opponents in the race if you make anyone take out all the rest of the division to gain a title shot they will more than likely all fall at some point to each other, so as a fight becomes available they should just take who is on the bets run at the given moment and keep everyone else playing to keep in line for there turn and hoping to be the lucky guy chose next time.

In fact this division is hot as fcuk, maybe they could even run a GP for a guaranteed title shot with guys like Pettis, Bocek, Pearson, Sorti (deserves another chance), Cole Miller they would be some of my picks for a GP, while top guys right now like Jim Miller and Guillard are stuck in No.1 contender match ups.
---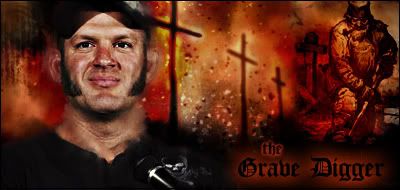 Quote:
I've been looking at recent results and realised there is NO WAY the UFC can put the guys in the 5-25 rankings in any sort of order.

You got Ross Fisher who beat Spencer Fisher and Dennis Siver comfortably, but got dominated by Cole Miller. Cole Miller has that win but lost convincingly to Matt Wiman. Wiman has a win over Danzig too however lost a clear decision to Sam Stout.
Stout has that win another good win over Joe Lauzon, however lost to Jeremy Stephens. Stephens also beat Cole Miller but lost to both Spencer Fisher and Joe Lauzon. its so damn confusing!

For the love of God can someone just go on a run like Jim Miller has so we can get some sort of idea where everyone stands!!
Good points, but the reality is: MMA math doesn't work!
Daley beat Kampmann
Kampmann beat Paulo Thiago
Paulo Thiago beat Koscheck
Koeschek beat Daley
SOme of the fights you brought up happened some time ago. That's the key.
For a fighter, all that matters are his latest performances.
You can go on a 5-0 run, but if you lose, you pretty much have to start all over again. And in that time, another fighter may jump in front of you.
Soti for example. He was 7-0 in the UFC. This loss means a lot. Before this fight he was 1-2 fights atay from a title shot. Now, i would say he is 3-4 fights away, if not more, given the massive talent in this division.
And yes, Miller has a great chance of getting the title shot. If he wins by TKO or submission, i think he gets the shot. If he takes a decision, he may be forced to fight another time before getting his shot.
WInner of Guida-Pettis, Siver and Guillard are the names that can make a claim for a title shot.
Let's not forget, Pettis had the title shot promissed by the UFC, and we all know what happened.
Quote:
If Frankie loses his title to Grey (which I really hope he doesn't) then I would like to see BJ move back down and fight grey for the title.
F**K NOOOOOOO!
NO F***in way!
As much as i like BJ....that would be retarded.
Let him earn a title shot!
Edgar and Maynard worked their asses off to get a title shot.
And guys like Guida, Guillard, Soti, Miller, Siver and others are in the same situation. Miller is on a 6-0 run, Guillard on a 7-1, Soti was on a 7-0 run also, Siver is on a 7-1 run.
If BJ drops back down, let him fight at least 2 contenders before getting a shot.
Names souldn't get you title shot.
Victories should get you title shots!
---
.
BELIEVE!
Hehe just forget about the rankings and let some guys fight each other! Then give the guy with the most impressive streak the title shot.
No need to make things complicated. A little chaos can brighten the day heh?
Quote:
1. Edgar
2. Maynard
3. Pettis
4. J. Miller
5. Sherk
6. Guida
7. Guillard
8. Siver
9. Sotiropoulis
10. Henderson
11. Winman
12. Oliveira
13. Lauzon
14. Shalorus
15. Gomi
16. Cerrone
17. Lentz
18. C. Miller
19. Bocek
20. Dunham
21. Stout
22. Pearson
23. Pellegrino
24. Danzig
25. Roller

How's that?
how is sherk higher than gulliard
---
To Live is 2 suffer, 2 survive? well that is 2 find meaning in the suffering
Quote:
how is sherk higher than gulliard
Cos he has only ever lost 2 fights at LW... one to the current champ and one to BJ. Apart from that he has beat Florian, Griffin and Dunham... simples
---
Currently Active Users Viewing This Thread: 1

(0 members and 1 guests)
Posting Rules

You may post new threads

You may post replies

You may not post attachments

You may not edit your posts

---

HTML code is Off

---