Rory MacDonald Interview: Canada Supports Their Fighters
---
UFC welterweight contender Rory "The Water Boy" MacDonald is fighting on the historic UFC 129 card in Toronto, Ontario, Canada on April 29, and the city better be prepared for one hell of an after-party.
"(The party) will be too big," MacDonald told MMA DieHards. "There are about five or six of us fighting on this card that are friends."
MacDonald is a native of Kelowna, British Columbia, Canada. He recently moved from the west coast to the middle of the country to train under the tutelage of Firas Zahabi, plus with the UFC welterweight champ Georges St. Pierre and the squad at Tristar Gym in Montreal, Quebec. MacDonald resides in Montreal now, and he does not regret leaving his home province of B.C.
"Montreal has been an amazing adventure in my life so far," MacDonald said. "I really have to thank those guys. (They) have really become my family out here, and they have helped me so much with not only my training, but with my surgery and welcoming me to the city."
"The Water Boy" captured gold in King of the Cage, winning the Canadian Lightweight Championship and the World Lightweight Championship, prior to being contacted by the UFC. Once in the UFC, MacDonald was paired up against Mike Guymon at UFC Fight Night 20. He found success by defeating Guymon via armbar in the first round.
Following his win over Guymon, MacDonald fought Carlos Condit at UFC 115. After dominating Condit through two rounds, MacDonald fell victim to a TKO with seven seconds remaining in the fight. The Canadian took the loss as a learning experience and grew from it.
"I felt great going into the third round," MacDonald admitted. "I knew I had (Condit) hurt with a head kick and I tried to finish with too much aggression. I got counter-punched, and from there on I couldn't recover enough that the ref would let it continue. (It was) an experience and it made me realize what I needed to sharpen up in the gym."
MacDonald, even though he dropped that fight, impressed the bosses at Zuffa and was presented the opportunity to battle Matt "The Immortal" Brown at UFC 123 in Detroit, Mich. Unfortunately, MacDonald had to pull out of the fight due to an injury he sustained during training.
"My bursa in my knee inflamed to the size of a grapefruit and I needed surgery," MacDonald explained. "Jon Chaimberg helped my knee get strength and mobility back before I started my martial arts training again."
With UFC 129 only a few months away, the former KOTC champion is healthy and relieved to return to the Octagon.
"I'm doing great," MacDonald told MMA DieHards. "I'm at 100 percent now, (and) so happy to be back, doing what I love."
MacDonald has experienced fighting for the UFC in his home province at UFC 115 in Vancouver. MacDonald's upcoming fight at the Rogers Centre against Cesar Gracie member Nate Diaz is also in Canada, and even though it is half a country away from B.C., MacDonald says, "It still feels like home."
"I'm very happy to be on this card," MacDonald expressed. "It's a huge opportunity and I love fighting anywhere in Canada. Canada seems to support all of us Canadian fighters."
MacDonald does not shy away from tough fights, and while he finds it an honor to fight someone of Diaz's stature, "The Water Boy" is anticipating the challenge that the Gracie fighter brings to the cage.
"Diaz is a great fighter, and I am very happy to be fighting him," MacDonald stated. "He has good jiu-jitsu, good boxing and endurance."
The experience one gains from training alongside a champion like St. Pierre is invaluable, but the opportunity to train with other teammates Tristar offers is just as beneficial to the growth of MacDonald's talents. The 21-year old MacDonald has not technically started his training camp yet, but he does plan to utilize every option when it begins.
"My camp hasn't started yet, but I'm always training, so in a way it has," MacDonald said. "I'll be training with all the guys from Tristar gym, and maybe go to New York to train jiu-jitsu at Renzo Gracie's school and Muay Thai with Phil Nurse."
Diaz is a fighter at heart; he constantly enters the Octagon with intentions of scrapping and a chip on his shoulder. MacDonald, similarly, pushes a relentless pace and he goes into battle to thump or get thumped. Whenever two fighters lock up that carry those traits it is usually a recipe for a dynamic fight, and MacDonald recognizes that.
"I think this fight will be one people will remember and look back on later in my career" said MacDonald. "Diaz is a great fighter, and that always makes it exciting."
By Jason Kelly
www.twitter.com/jaykamma
MacDonald is looking to bounce back from his previous loss and improve his 10-1 record against Diaz, who holds a career mark of 13-6, when the two meet at UFC 129. The Canadian believes he is in the right place to win this fight and make that happen.
"Here in Montreal, I have all the bases covered," Macdonald said. "I'm very happy and I believe it will show in my fights,"
There is no doubt that Toronto will be buzzing when the UFC makes its premier visit, which showcases Canadian fighters, St. Pierre, Claude Patrick, Mark Hominick, MacDonald and more, but the city won't be rocking until the fights are over, and MacDonald's after-party is in full effect.
http://mmadiehards.com/features/rory...heir-fighters/
Thanks for the great read buddy!
Nice to hear MacDonald is doing great!
+ rep
---
.
BELIEVE!
This guys future looks so bright right now its scary.
---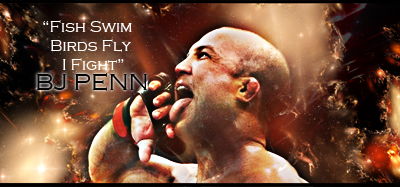 "If you get hit and it hurts hit him back you not knocked out yet."-Joe Doerksen
The Toxic Terrors (FFL)
Demetrious Johnson*Eduardo Dantas*Emanuel Newton*Will Brooks*Michael Page
Quote:
This guys future looks so bright right now its scary.
If you replace Rory's name with GSP's, in some phrases, a lot of people wouldn't notice it.
Example:
- Montreal
- Tristar
- Firas Zahabi
- Phil Nurse
- Renzo Gracie
Looks like someone's walking in GSP's footsteps...
The sky is the limit for Rory MacDonald!
---
.
BELIEVE!
intersting read. many thanks + rep.
Bantamweight
Join Date: Jan 2011
Posts: 926
Really hope this fight is pushed to the main card and the janitor vs brilz is pushed to the Spike TV Prelims. But it looks like this one will be on Spike according to Wiki. I just think Diaz vs MacDonald is going to be a scrap and good FotN candidate.
Currently Active Users Viewing This Thread: 1

(0 members and 1 guests)
Posting Rules

You may post new threads

You may post replies

You may not post attachments

You may not edit your posts

---

HTML code is Off

---