Quote:
haha i laugh at people putting Overeem in the top 5 or even top 10, who has he beat to be top 10 exactly? Potentially he could be no1 but when has rankings ever been based on potential? never. You need solid wins to be top 10, not beating up a couple of bums.
Well Carwin was considered top 10 after beating Gonzaga and the same with Lesnar after he beat Herring........Rankings are subjective so i find it laughable that you find this so baffling.
---
Bisping Fan extraordinaire
Velasquez will be back
Quote:
I think Werdum is right behind him but even if one person in this SF tourney cleans house, they'll still be #3 behind Cain and Cigano. Hell, Struve would probably beat Barnett/Rogers/Sergei/AA.
Why does everyone hate on Josh Barnett's skills? Yes the guy has tested positive more times then a race horse but he has some legitimate skills, good wrestling and BJJ. I've been saying forever that Barnett could win the SF tourney if he doesn't piss hot(a big IF). There is no one on that side of the bracket that can beat/threaten him and I think he could give Reem/Werdum/Bigfoot a good fight.
---
Think. It Ain't Illegal Yet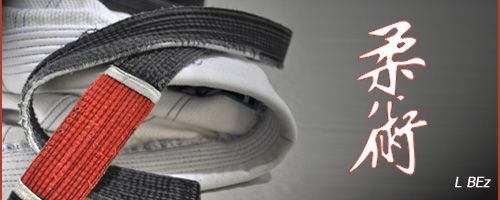 "Discipline Hurts Less Than Regret"
Colossal-weight
Join Date: Jan 2010
Posts: 9,844
Yea, I don't care for Barnett...but he has skills. If he were facing better competition over the past few years he would be in my top 10.

I've thought Barnett was easily going to make it to the finals as long as he clears everything. Thing about the Overeem fight is no one will test his TDD until potentially Barnett in the finals. Werdum and Silva both like to take it to the ground, but neither are true wrestlers.
Lightweight
Join Date: May 2010
Location: Philippines
Posts: 1,669
I rank based on who I believe the best fighter like the #5 the favorite over #6-10 guy. That with the exception of the occasional clash of styles.

I don't think Werdum is the 2nd best HW in the world - like unbeatable by anyone except Cain. Or Antonio Silva would beat anyone in my top 10 (or my top 15 for that matter).

I think first post on this board was a ranking post Anderson Silva #1, JBJ #2 Shogun #3- and I would say my rankings don't flutter as much as much other other rankings.

Like Fedor #1/2 one day, not top 10 the next day.
Currently Active Users Viewing This Thread: 1

(0 members and 1 guests)
Posting Rules

You may post new threads

You may post replies

You may not post attachments

You may not edit your posts

---

HTML code is Off

---