WEC guys holding their own thus far...
---
Haven't seen this mentioned... if it's been brought up already, my apologies...

But the WEC guys are 3-0 since the merger thus far; granted they haven't exactly been tossed into the deep end, but they haven't been spoon fed cans either.

You've got:
Cerrone over Paul Kelly @ UFC 126
Roller over Tavares @ Kampmann vs Sanchez
Castillo over Joe Daddy @ Kampmann vs Sanchez

Will be interesting as they start to mix it up with higher level guys, but just thought it's interesting that they're off to a pretty damn good start.

128's gonna be tough for 'em though as Jim Miller takes on Kamal Shalorus and Edson Barboza gets Njokuani. Then Mark Bocek and Bendo face off at 129...
---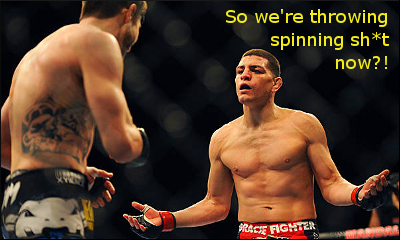 ---
Last edited by SigFig; 03-06-2011 at

05:54 AM

. Reason: edit: Thanks CleeM; was a bit buzzed on my OP ;)
MMA Fanatic
Join Date: Jul 2008
Posts: 100
i was just thinking this the other night. great post.
bit of a typo in your post as it's jim miller fighting kamal.. i dont think dan would cut to 155
Warburton beat Jewtuszko so it's 3-1 but yeah the WEC guys look great
Banned
Join Date: Aug 2010
Location: Idaho
Posts: 2,848
[Edited by user]
---
Last edited by TanyaJade; 03-06-2011 at

12:34 AM

.
Super Heavyweight

Join Date: Sep 2008
Posts: 4,364
You can also add Quan and Garcia to the win lists although their UFC opponents weren't experienced UFC fighters they weren't from the WEC.
Banned
Join Date: Aug 2010
Location: Idaho
Posts: 2,848
The WEC guys are doing exactly what I thought they would do. Hanging in with mid-ter competition.

Granted, I expected Cerrone to maul Kelly. Kelly isn't really UFC material in my opinion. Castillo looked awesome against Joe Daddy, I was surprised and impressed, but I think Joe's mileage is starting to sadly add up.

Roller made a helluva comeback. That fight was all Tavares until that right hand. I've said before that Roller reminds me of a mini-Mark Munoz. His striking isn't technical, but he's got raw power, and he's still learning to transition his wrestling to MMA.

I still don't think many of them will make waves, Pettis included.
Flyweight
Join Date: Mar 2010
Posts: 292
Im hoping that Pettis, Hendo & Cerrone are top 10 fighters. We;ll see what Pettis has for Guida.

Join Date: May 2008
Posts: 11,366
The bantamweights and featherweights are the best asset of this merger, I can only see 20-30% of the LW's making it in the UFC. They'll have a major cull and get the best of both org's. Sucks that Joe Daddy may be part of that cull
Never watched much WEC before but damn those 135/145 guys are dynamite! The speed, the power and sheer guts of these guys is breathtaking, never saw Brian Bowles before but he sure has a big fan now!
Loving how the 145 division is also giving UFC vets a lifeline by giving them room to cut more weight and face different challenges.
TBH I grew tired of watching people step up to A.Silva and GSP and predictabley failing, now with two new divisions the viewing options and champs to follow is awesome
loving getting to know these new stars now.
I've been saying since this merger that Cerrone (for sure) and Possibly Pettis will make waves in the UFC for sure. I think Cerrone, once he gets his shit together, may even touch gold.
Pettis is by far the best the WEC has to offer.
---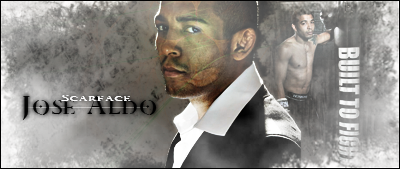 Currently Active Users Viewing This Thread: 1

(0 members and 1 guests)
Posting Rules

You may post new threads

You may post replies

You may not post attachments

You may not edit your posts

---

HTML code is Off

---