Hyped fighters that ended up not being all that?
---
Here's an old article i read about Vera on fighting Couture.
Quote:
Vera (11-3) competed on the same card, defeating Krystof Soszynski via unanimous decision. The former heavyweight has won his last two fights in a row. He recently told FanHouse that he still hopes to hold the light heavyweight and heavyweight titles at the same time.

"It will be my goal until it's realized," Vera said. "It's the almost impossible goal. If you can do that you'll go down in history as one of the greatest fighters who ever lived. That's the ultimate goal. That's one of my dreams."

On Nov. 14, Vera will get his best chance to take one step closer to realizing that dream.
http://www.mmafighting.com/2009/09/1...uardt-now-off/
What other fighters can you name that was hyped to the max and ended up being just another UFC washout?
---
Top 3 Best P4P List:
1. Anderson "The Spider" Silva
2. Jose Aldo
3. Georges "Rush" St. Pierre

Proud Supporter of:
FW- Jose Aldo
LW- Clay Guida
WW- Thiago Alves
MW- Anderson Silva
LH- Lyoto Machida
HW- Junior dos Santos
Pretty much every fighter who came over from Japan outside of Shogun, Rampage and Wand. Wand didn't come over and be the world beater he was thought to be but I think that's a mix of timing in his career (his peak was a long time ago) and his age. He's still entertaining as hell and a challenge for anyone in the UFC though. That said, Gomi looked like ass in his UFC debut, came back and killed Griffin and then got handled by Guida with his crazy tribal dancing. Akiyama has done jack shit and is 0-3 in the UFC IMO. CroCop has done nothing. Lil' Nog really hasn't and got beat by Brilz IMO. Sure there's more from there that I just can't think of.
Featherweight
Join Date: Apr 2010
Posts: 1,191
Join Date: Oct 2009
Location: UK... Where the sun never shines.
Posts: 11,557
John Hathaway maybe?

Although he looked good against Sanchez he looked pretty poor in his last outing.
Quote:
John Hathaway maybe?

Although he looked good against Sanchez he looked pretty poor in his last outing.
He was also only really hyped in the UK (because he was English) I Don't think he created that much buzz in the mma world in general
Belfort was one of the biggest examples of not living up to the early hype.

If your old enough to remember his days of beating tank abbot and Wanderlei, he was supposed to be the biggest thing in mma ever....but ultimately despite briefly becoming UFC champ he never fulfilled his early promise.
CroCop, Houston Alexander, Dennis Kang,
---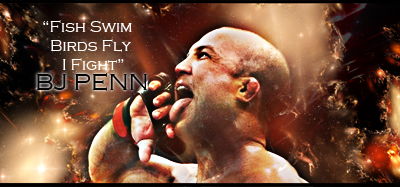 "If you get hit and it hurts hit him back you not knocked out yet."-Joe Doerksen
The Toxic Terrors (FFL)
Demetrious Johnson*Eduardo Dantas*Emanuel Newton*Will Brooks*Michael Page
Quote:
CroCop, Houston Alexander, Dennis Kang,
Cro Cop in terms of the hype he received on signing his UFC contract (all the marketing the put into him) only to pretty much flop every time he entered the cage.
To be fair to him though, he isn't a flop per say over all (you can argue he was past his prime by the time he got to the UFC)
He had already had a great career in the K1 (beating Remy Bonjaski and half killing bob sapp, only Hoost had the best of him really) and PRIDE, so his career as a whole is still of a high standard.
But I agree, if you look at it in the context of the hype the UFC created about him joining them and the way his UFC career unfolded it was a major flop from there on in.
Flyweight
Join Date: Nov 2010
Posts: 324
Brandon Vera, Houston Alexander, and Sokoudjou are all obvious.

Machida after he got the title, we were supposed to be living in the Machida Era, probably the most hype anyone has ever recieved considering how tough 205 really is.
---
Always rooting for: Bisping, Shogun, Jon Jones, Daley, Hardy, Sonnen, Fedor, Couture, Jacare.
Currently Active Users Viewing This Thread: 1

(0 members and 1 guests)
Posting Rules

You may post new threads

You may post replies

You may not post attachments

You may not edit your posts

---

HTML code is Off

---