Banned
Join Date: Feb 2011
Posts: 39
Tito Ortiz expected back in May, wants Forrest Griffin!
---
Megaweight
Join Date: Mar 2007
Posts: 5,499
I DO NOT care to see this fight. I realize they have had 2 fights that were very close. The big problem is that Forrest deserves a bigger fight and Tito doesn't deserve a fight this big.

Forrest is on a two fight win streak, the last fight being a win over Rich Franklin and the other being over Tito. Hell, when is the last time Tito even won a fight? 2006! He is on a 3 loss streak, with the fight before that being a draw, and the fight before that being another loss.
---
"Existence precedes essence"
- Jean Paul Sartre
My podcast/blog:
http://lifeashumans.blogspot.com/
Funniest thing you may ever find on the internet:
www.gentlemanbob.com
or look for gentlemanbob on facebook
NPFFL: Cain Velasquez, Demian Maia, Lyoto Machida, Joseph Benavidez
Urghhhhhhhh nonononononono

Chuck Tito on the prelims and cut him when he loses. It's stupid, he just lost to Hamill. Forrest beat Franklin after beating Tito. It makes NO sense and it is not exciting at all.

Nooooononononononooo.
---

"There are three things all wise men fear: the sea in storm, a night with no moon, and the anger of a gentle man."
Quote:
Do not want to see.
This. Let it go Tito ... I think Forrest has.
---
Thanks to limba for this AWESOME sig
Wasn't interested the second time, not interested now. Forrest is using his size more now than the last time and Tito has declined to an all new level.
---
Think. It Ain't Illegal Yet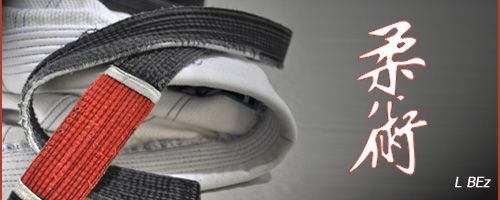 "Discipline Hurts Less Than Regret"
I really couldn't care less if I see Tito fight again ever or against anybody. Tito is 0-4-1 in his last 5 fights and his last victory was against Ken freaking Shamrock. And yes I was laughing out loud while typing about his last win.

Dude is irrelevant to MMA now.
---
Don't want to see this but there is a good side to it though, i guess. We get to see Tito and his massive head leave the UFC after been destroyed by forrest. Every cloud has a silver lining..
I'm not interested in the third installment as well, but I'd love to see Tito-Rashad 2. Unfortunately, Ortiz doesn't deserve it.
---
Favorite fighters:
1. Badr Hari
2. Remy Bonjasky
3. Mauricio Rua
4. Anderson Silva
5. Alistair Overeem
Currently Active Users Viewing This Thread: 1

(0 members and 1 guests)
Posting Rules

You may post new threads

You may post replies

You may not post attachments

You may not edit your posts

---

HTML code is Off

---